State Dept. fears Chinese threats to labor auditors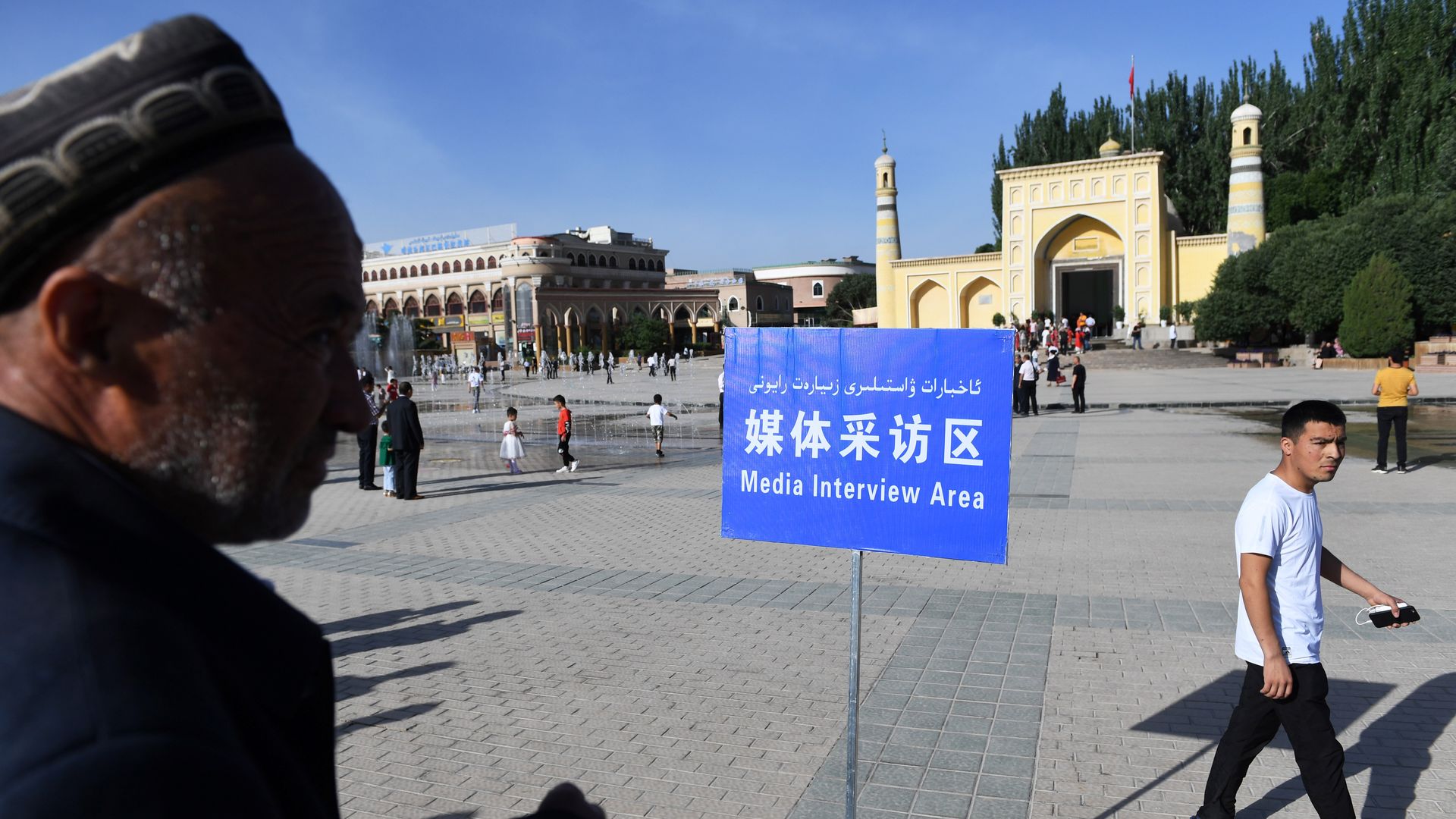 The State Department is concerned organizations performing supply-chain audits in China are coming under pressure from Chinese authorities.
Why it matters: U.S. law prohibits importing products made through forced labor, but it's becoming increasingly difficult to verify whether products from China are tainted.
In April, at least seven people in China who work in partnership with Verité were interrogated by Chinese authorities for several days, several people familiar with the matter told Axios.
Verité is a U.S.-based company that performs supply-chain audits around the world to ensure production is free of forced labor and other violations.
It declined to comment. Verité does not have operations in Xinjiang.
A similar organization has expressed concern for the safety of its Chinese employees, according to one person familiar with the matter.
Between the lines: As part of a sweeping campaign of forced assimilation and genocide, the Chinese government has forced Muslim ethnic minorities to work in factories in Xinjiang and other parts of the country.
This potentially taints a large number of supply chains throughout China.
Last week, the U.S. and G7 economic powers issued a joint statement condemning forced labor in global supply chains — specifically naming the Chinese government's use of forced labor in Xinjiang as a top concern.
What they're saying: "We are deeply concerned by reports that supply-chain auditors have been detained, threatened, harassed and subjected to constant surveillance while conducting their vital work in China," a State Department spokesperson said in a statement to Axios.
"We continue to caution businesses about the reputational, economic and legal risks of supply-chain links to entities that engage in human rights abuses in Xinjiang. Companies must ensure their activities comply with U.S. law."
"We will continue to consider all available tools to promote accountability for the PRC government's atrocities in Xinjiang," the State spokesperson said.
The Chinese government has denied accusations of genocide and forced labor, saying instead that Uyghurs and other Muslim minorities are benefiting from vocational education and poverty alleviation programs.
The Chinese government also has levied sanctions on foreign researchers, organizations and even members of the European Parliament who have raised awareness about human rights abuses in Xinjiang.
Authorities in Xinjiang have denied or limited access to the region to journalists, researchers and human rights investigators, complicating independent assessments of working conditions in the region.
Be smart: Homeland Security Secretary Alejandro Mayorkas will hold a news conference Thursday to discuss efforts "to eradicate forced labor from U.S. supply chains."
Go deeper