Water conservation gets funding amid a worsening drought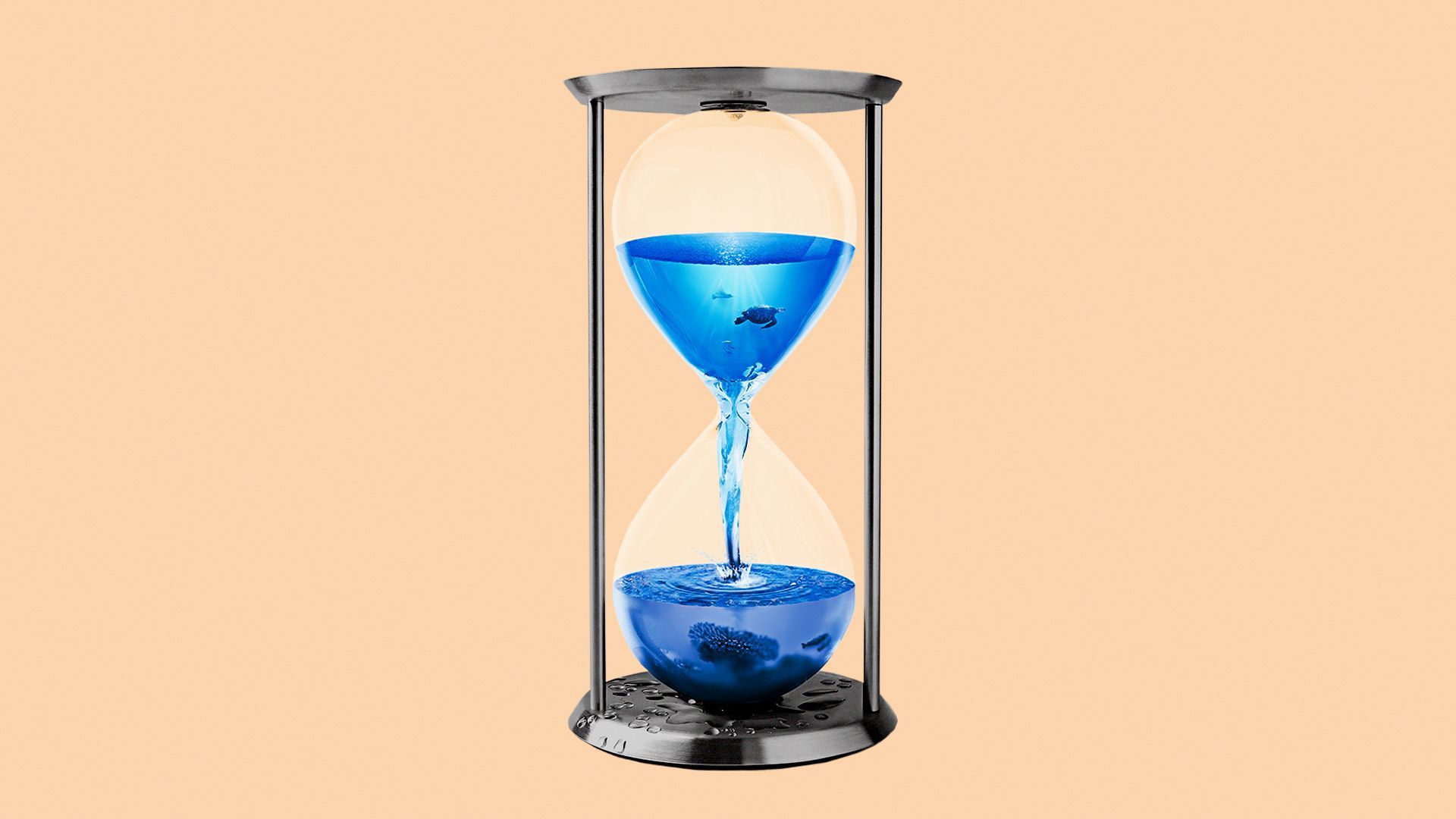 A large coalition is committing $8 million to plug a funding gap in a program that helps to conserve water in Arizona amid the region's worsening drought.
Why it matters: The announcement shows how coalitions of businesses, nonprofits and state and Native American groups can together pursue agreements to address water management in the Southwest.
Driving the news: The money closes a funding gap needed to complete a $38 million, three-year water conservation program with the state of Arizona and the Colorado River Indian Tribes.
Through the program, the tribes are fallowing thousands of acres of farmlands in order to conserve water.
Corporate funders include Microsoft, Google, Procter & Gamble, Target and Intel. Philanthropic backers include the Walton Family Foundation and the Water Funder Initiative.
The big picture: The money will complete what funders call one of the largest multisector drought response efforts yet, which has worked to save nearly 150,000 acre-feet (49 billion gallons) of water through the tribes' conservation system.
The details: Kevin Moran of the Environmental Defense Fund, which helped facilitate the agreement, said this project and others elsewhere on the river have helped prevent water shortage declarations.
But one will almost certainly be needed this year due to the drought's severity and Lake Mead's record low level.
Arizona, for example, is expecting to have to cut its portion of water from Lake Mead by about 167 billion gallons in 2022, a press release states.
As of June 15, 87% of Arizona was in "extreme" to "exceptional" drought.
The bottom line: "It's clear that Arizona and the Southwest are ground zero for the impacts of climate change," Moran told Axios.
Go deeper