Exclusive: Quartz, NYT vets launch new media company about work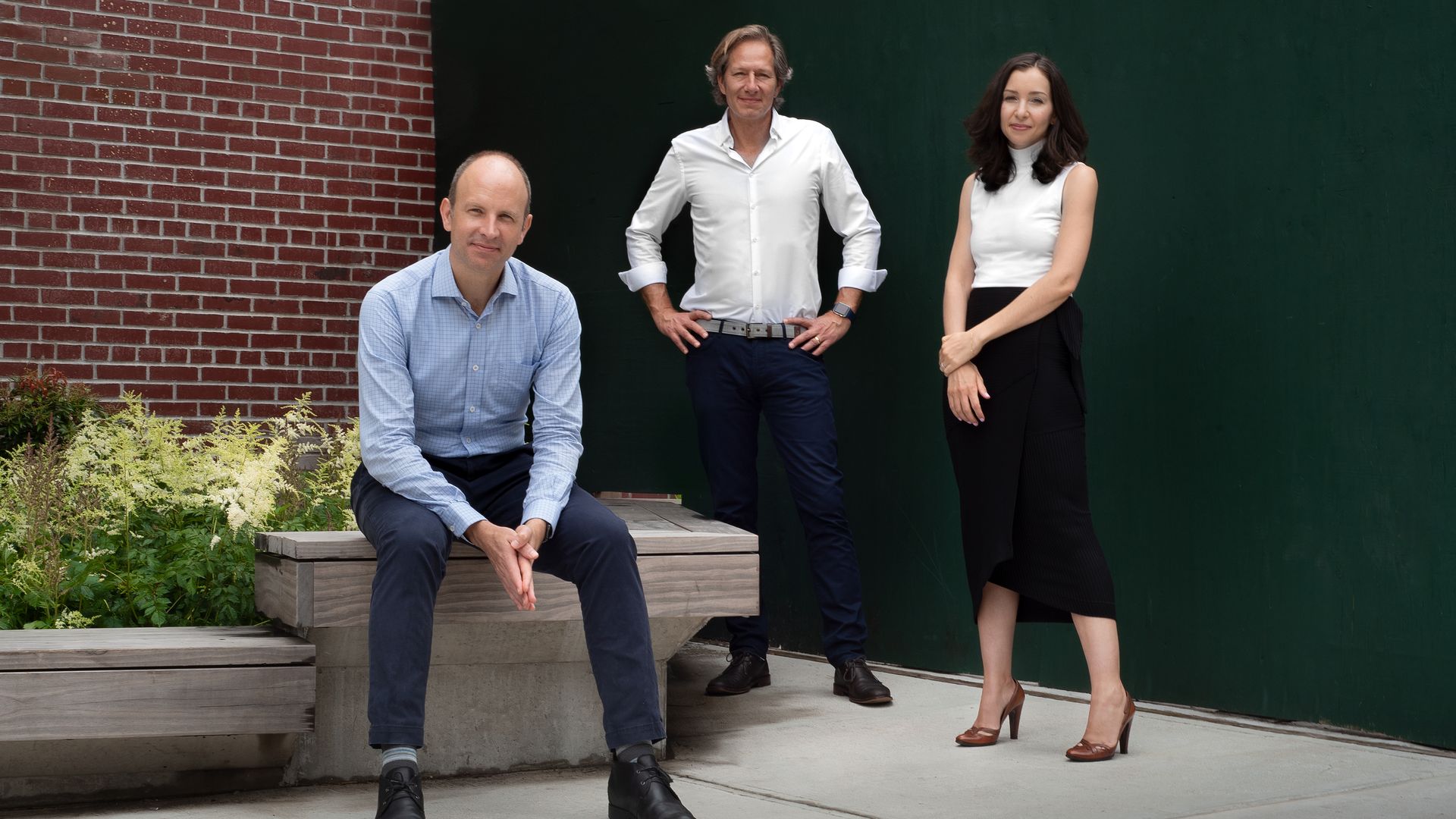 Quartz co-founders Kevin Delaney and Jay Lauf, along with New York Times veteran Erin Grau, are launching a new media and services company called "Charter" that is centered around the future of work, the founders told Axios.
Why it matters: "There are other media companies that write about this topic — some occasionally and some more frequently, but it's one topic among many things that they do," Delaney said. "This is a driving focus for us."
Details: The company, which for now is self-funded, will have three main revenue streams: sponsorships, subscriptions and services, Delaney and Grau told Axios.
Until this point, Charter has been slowly launching products under the moniker "Reset Work," named after Delaney's newsletter, which he started late last year. "Renaming the company reflects our bigger ambitions," Delaney said.
The free newsletter, which has 20,000 subscribers, tracks trends and provides analysis on workplace issues pegged to the pandemic and its recovery.
The team has already sold sponsorships around the newsletter over the past few months to companies like Goldman Sachs and Citrix.
What's happening: On Tuesday, the company will officially announce its new name and mission at its inaugural summit about the return to work, sponsored by McKinsey & Company, TIME and EgonZehnder.
In the coming months, it will launch more events for return-to-work experts to discuss and plan for the post-pandemic months ahead.
The company has already started building out some of the services it plans to offer companies to help them navigate the future of work, including a new online course and digital certificate on hybrid work management that it's co-created with Nomadic, a B2B training company.
It currently has eight employees who for now who are all working remotely. In the future, the plan is to develop a hybrid work model as the outlet expands. Its main office will be in New York City.
The big picture: The future of work has long been a hot topic for media companies like the New York Times, the Wall Street Journal, and Bloomberg, especially in the conferences space. Dozens of others have pushed to cover work more aggressively with special briefings and newsletters amid the pandemic.
Be smart: Charter hopes to differentiate itself from other companies focusing on work by providing services in addition to content, and working with partners in a consultative manner. Courses are the first product under that business line.
"Organizations we work with should have better retention rate and employee engagement," Grau said. "They should be navigating this moment better."
What to watch: The company plans to introduce a subscription service later this summer.
Go deeper