Axios roundtable on the circular economy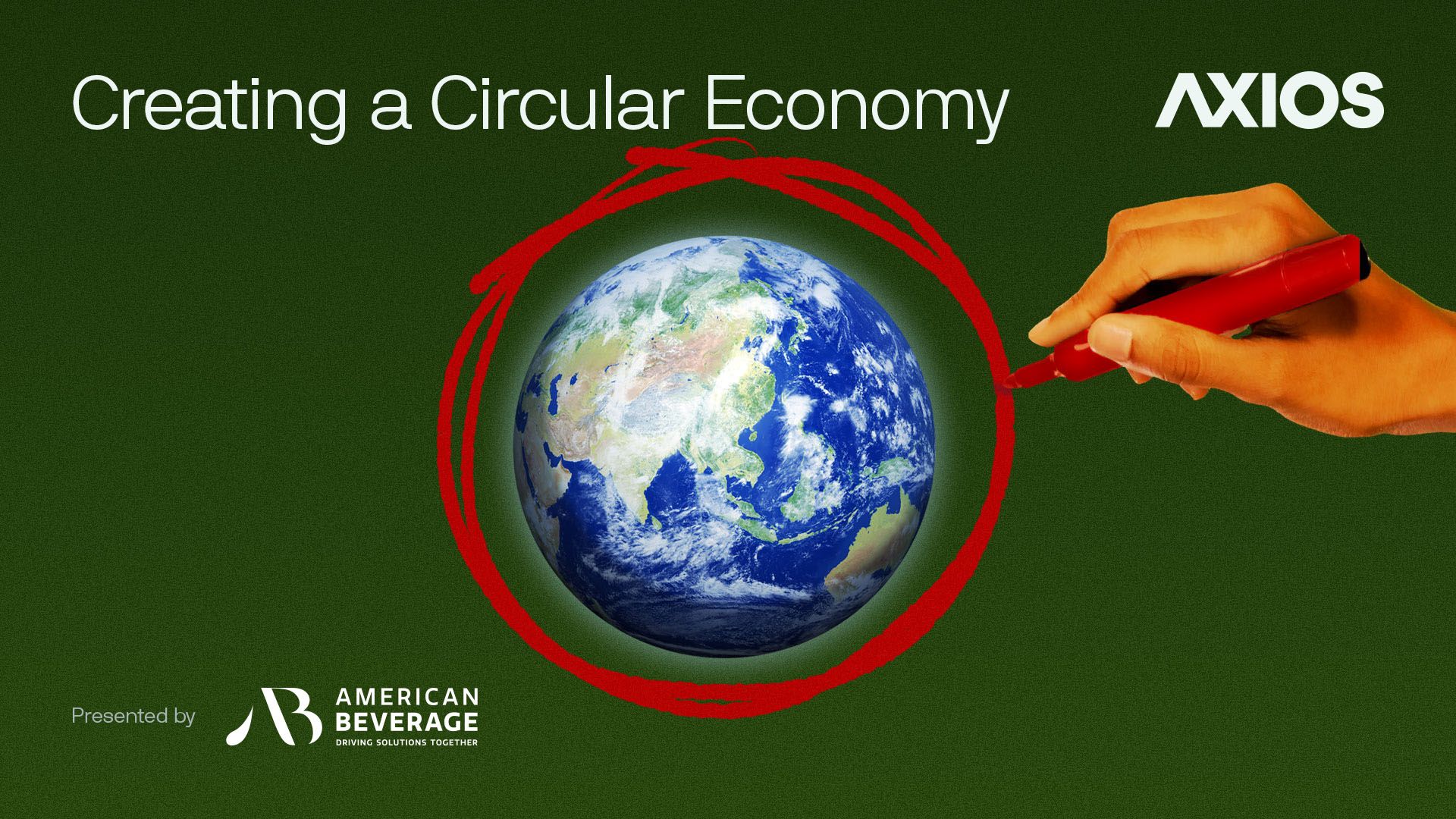 On Thursday, June 17, Axios' technology and business reporter Kia Kokalitcheva and climate and energy reporter Andrew Freedman hosted an Expert Voices roundtable on sustainability and the circular economy.
Katherine Lugar, President and CEO of the American Beverage Association, discussed cross-sector collaboration, and how the beverage industry is working to remake containers as a key part of their sustainability model.
"Real progress can be made when the private sector, NGOs, and government work together on meaningful solutions to societal challenges. The Every Bottle Back [program] really demonstrates our willingness to...help get our aluminum and plastic containers back and remake them into new ones."
Rep. Joseph Morelle, the representative for New York's 25th congressional district, highlighted remanufacturing as part of a multi-pronged approach to dealing with the existential threat on climate change.
"[Remanufacturing] takes a product when it's at the end of its useful life cycle, rebuilds it, and restores it to like-new condition. It tends to be pretty labor-intensive, so you get great jobs, [it] saves energy and is good for the environment. If you can do it properly, it will allow a product's life cycle to be repeated over and over and over again."
Kevin Burns, Mayor of Geneva, Illinois, discussed recycling and circular economy applications at the local level, and how to introduce policies that will encourage constituent participation.
"Understanding what circular economy is all about is perhaps the biggest roadblock to a lot of small communities...Acting in legislative ways to either inspire or motivate people to participate is key...We don't oftentimes rely just on the state and federal levels. We take hold of these opportunities locally then we prove to the state and federal level that this can be done."
Keefe Harrison, founder and CEO of The Recycling Partnership identified key ways in which industry can start building for a sustainable future and the integration of data science into the design of goods for a circular economy.
"Our work will be done when there's such transparency into the very concept of designing something that, as a designer, if I even think about putting a product on the market...there is no option: it's going to be circular."
Sheila Bonini, SVP of Private Sector Engagement at World Wildlife Fund discussed how to create a structure of policies and incentives to have private-sector producers a part of the circular economy solution.
"We can't put the burden on the consumer...When it comes to is thinking about solutions and we think that extended producer responsibility is a really key part of the solution: creating both the incentive for producers to be [reducing] and [reusing] but also to create some of the important funding to go back into fixing what is a broken recycling and waste management system."
Thank you American Beverage Association for sponsoring this event.
Go deeper