Scoop: White House eyes ending migrant family expulsion by July 31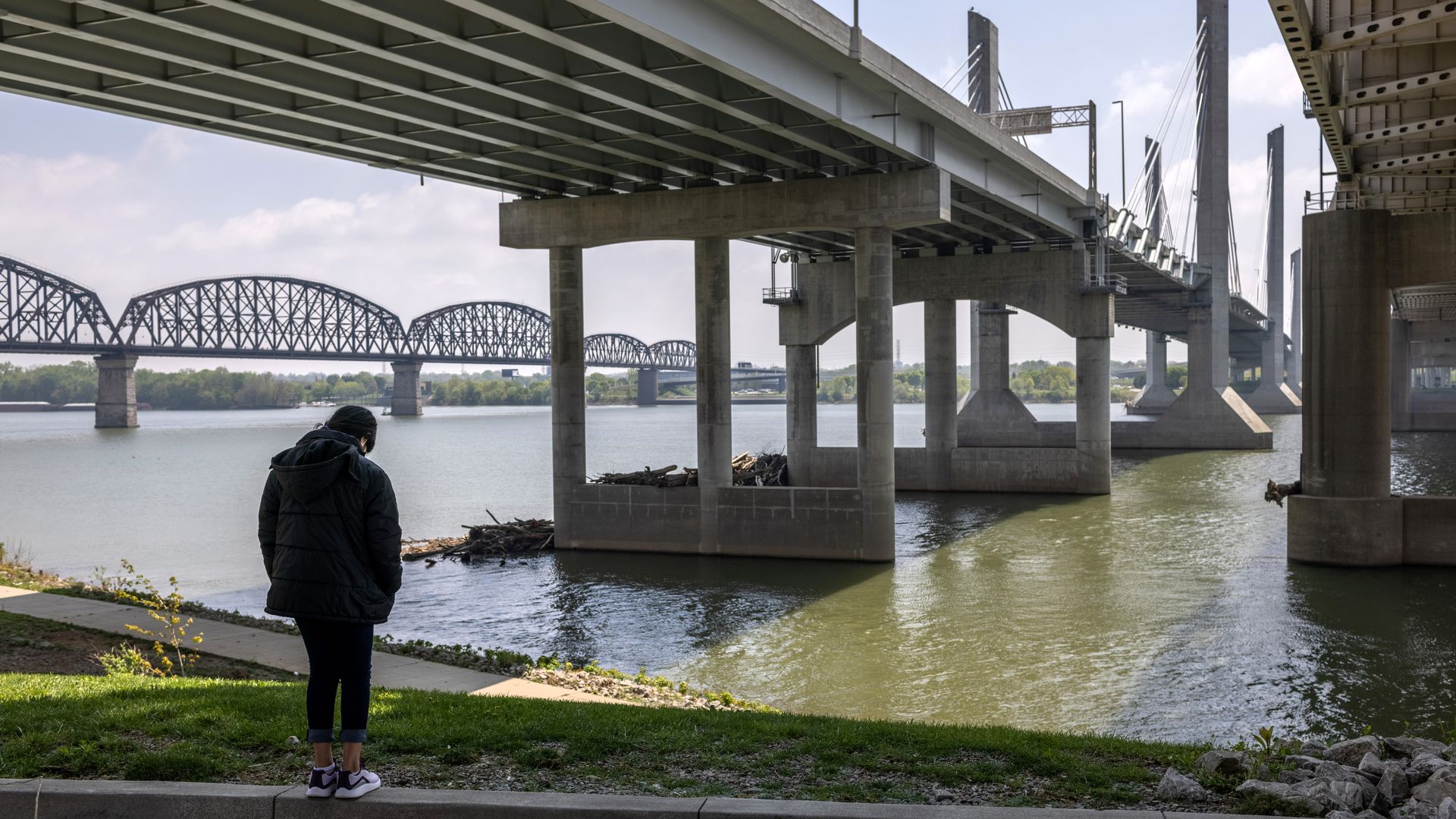 The White House is considering ending — as early as July 31 — the use of a Trump-era public health order that's let U.S. border officials quickly turn back migrant families to Mexico, Axios has learned.
Why it matters: The policy known as Title 42 has resulted in tens of thousands of migrant family members, including asylum seekers, being sent away — as well as thousands of kids then separating from their families to cross into the United States alone.
Title 42 was rooted in protecting the United States from an influx of COVID-19. Maintaining its use has been harder to defend while the Biden administration touts climbing vaccination rates and slowing death and infection numbers.
Top Centers for Disease Control officials, as well as physicians who serve as consultants for the Department of Homeland Security, also have opposed using the public health order to expel migrants.
Between the lines: President Biden has been briefed on a plan for stopping family expulsions by the end of July, as well as the option of letting a court end it, Axios has learned.
The administration has been in negotiations with the ACLU, which has put a temporary hold on its lawsuit targeting the practice of expelling families.
Details of internal discussions relayed to Axios show top administration officials have suggested Biden seize the initiative by ending the order, which has been sharply criticized by immigration advocates and many of his fellow Democrats.
They argue that allowing the ACLU to sue would force the Justice Department to defend Trump's policy.
That, in turn, could result in sensitive information being released through the litigation process and could be seen as contradictory to Biden's commitment to asylum.
What they're saying: A White House official told Axios it's "a public health decision that will be made ultimately on those grounds," adding the administration would not get ahead of any CDC determinations.
Although thousands of families have been kicked back to Mexico under Title 42 in recent months, since March, the policy has been applied to less than half of family encounters.
This is due to limited space in Mexican shelters and some Mexican states refusing to take in families with young children
The administration also has set up a process for exempting more migrants from Title 42 out of humanitarian concern.
What to watch: Over the weekend, the ACLU extended its pause on litigation until July 2.
White House officials believe there are far fewer risks in ending the policy on their own.
Still, they've also admitted there's a chance it could lead to an uptick of migrant families coming to the U.S.-Mexico border and could create more pressure to also end Title 42 for single adults.
Over the past four months, migrant adults have been expelled more than 350,000 times under the order.
Go deeper