Palestinian Authority cancels COVID vaccine agreement with Israel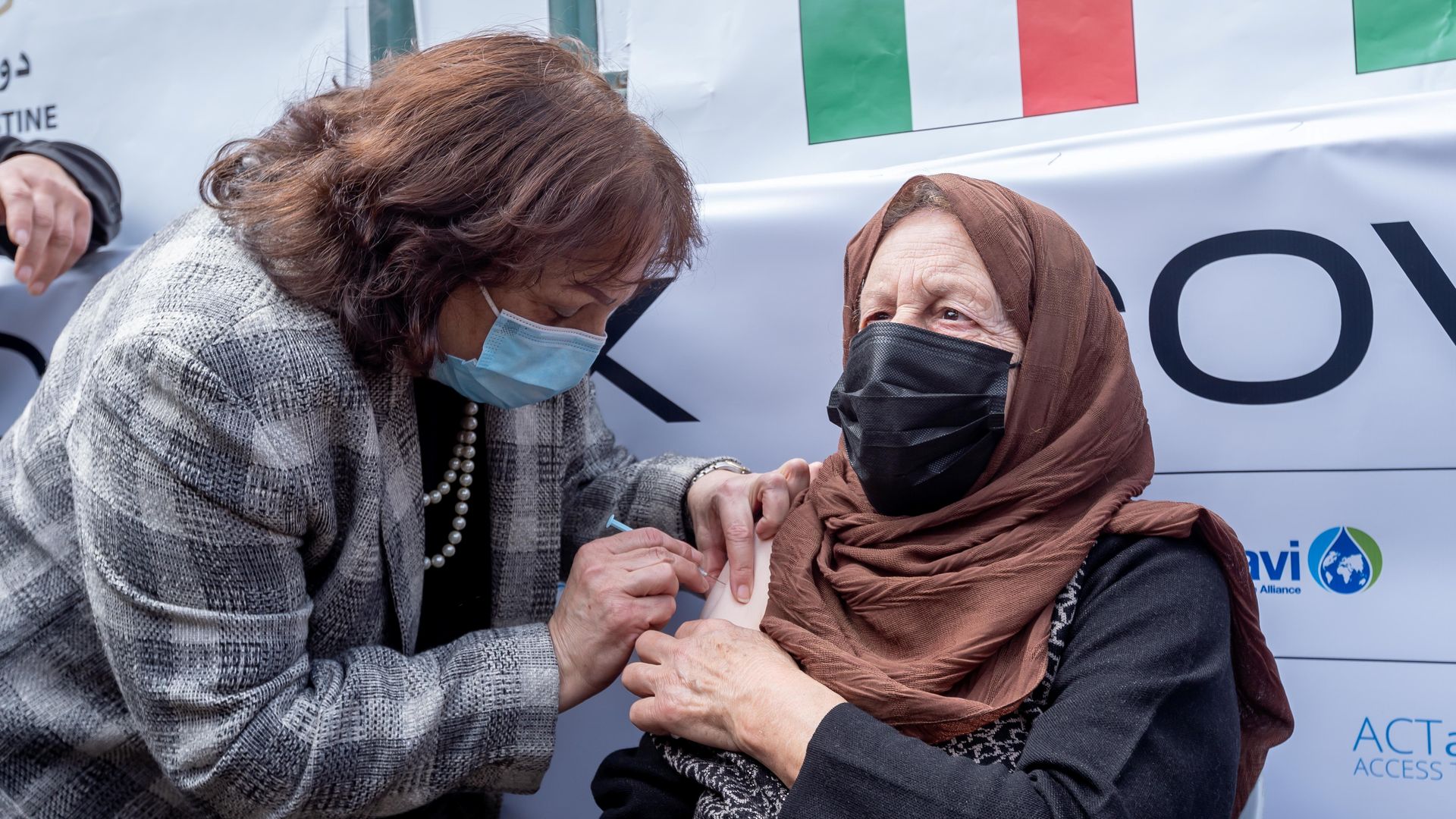 The Palestinian Authority called off the COVID vaccine deal with the new Israeli government after determining the doses were too close to their expiration date, Reuters reports.
The latest: Israel had agreed to transfer 1.2 million doses of Pfizer to the Palestinian Authority in exchange for the fresh Pfizer shipment Palestinians were expected to receive in October. But on Friday Palestinian officials said the doses from Israel were set to expire soon and did not meet the necessary standards.
What they're saying: "After the technical teams in the ministry of health examined the first batch of the Pfizer vaccines that were received this evening from Israel, it became clear that the 90,000 doses received do not conform to the specifications contained in the agreement," PA spokesman Ibrahim Melhem said during a joint press conference with PA Health Minister Mai al-Kaila, per Reuters.
"Accordingly Prime Minister Muhammad Shtayyeh instructed the minister of health to cancel the agreement with the Israeli side on exchanging the vaccine and returning the quantity that was received today to Israel."
Why it matters: Negotiations on the deal began during then-Prime Minister Benjamin Netanyahu's term but were expedited by the new government, Israeli health officials say.
Israeli officials had said the agreement would allow the Palestinians to get the vaccines they urgently need three months ahead of time. Israel didn't need the vaccines anymore because the majority of the population has already been vaccinated.
As part of the agreement, the Palestinian Authority would've distributed the vaccines in the occupied West Bank, with a first shipment of more than 100,000 doses transferred on Friday and the rest next week.
Editor's note: This story has been updated.
Go deeper