House votes to repeal 2002 authorization of military force in Iraq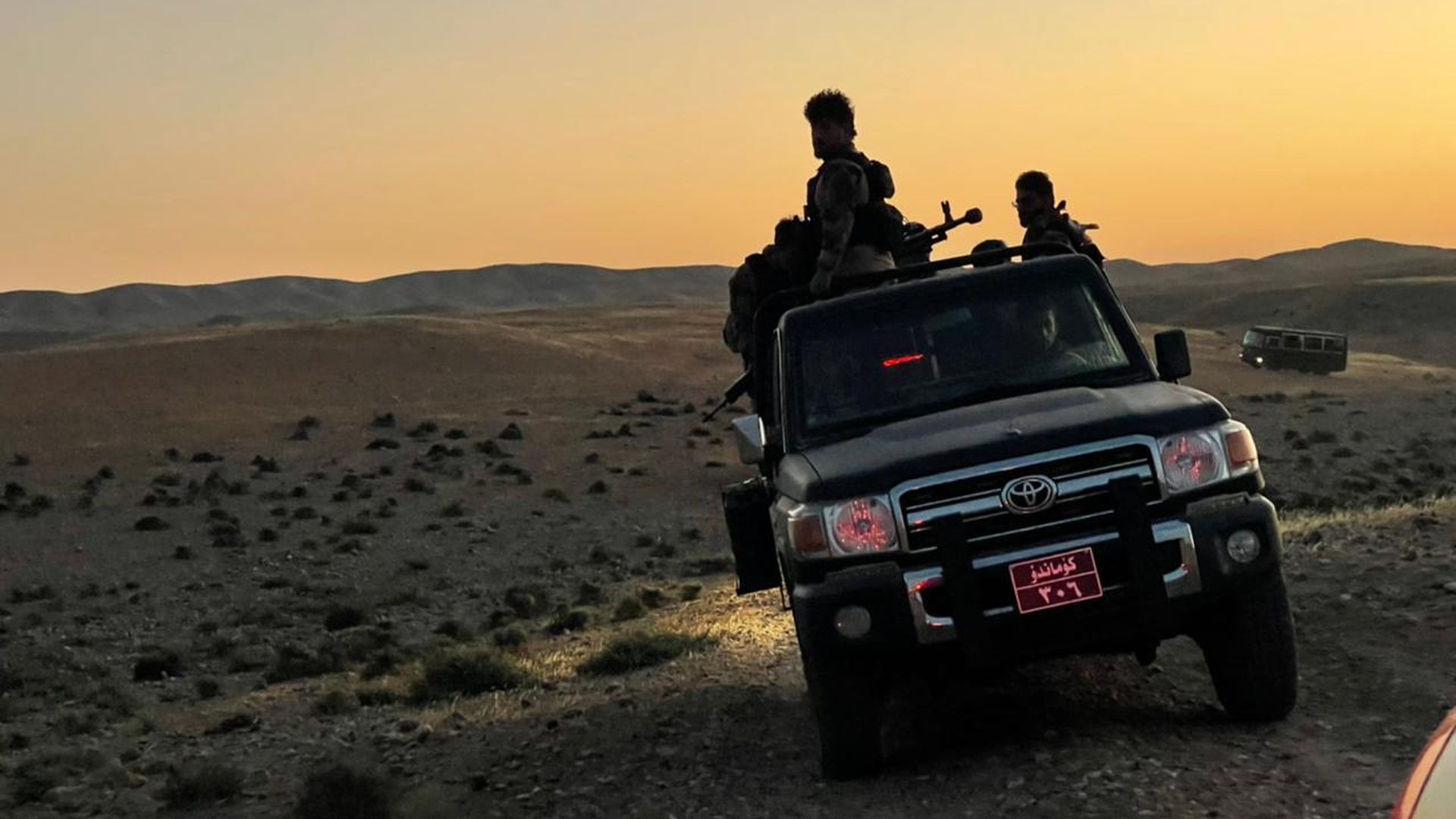 The House voted 268-161 on Thursday to repeal the 2002 Authorization for the Use of Military Force (AUMF) in Iraq, almost two decades after the resolution was first passed by Congress.
Why it matters: If passed by the Senate, the repeal of the AUMF would prevent U.S. presidents from carrying out attacks in Iraq without securing prior approval from Congress. The House also voted to repeal AUMF last year, but the measure was not taken up in the Senate and the Trump administration opposed the move.
49 Republicans voted in favor of the repeal this year — only 10 had supported it during last year's House vote.
The big picture: At the height of the Iraq War, over 150,000 service members were stationed in Iraq. The U.S. pulled 2,200 troops from Iraq last year, returning troop levels in the country to about the same number in 2015.
Between 2015 and 2020, U.S.-led air and artillery strikes killed nearly 1,400 civilians in Iraq and Syria, per the Washington Post. Some say the actual number is higher.
The resolution was cited as recently as last year to justify the strike that killed Iranian Gen. Qasem Soleimani.
What to watch: Senate Majority Leader Chuck Schumer (D-N.Y.) has committed to holding a vote on repealing the 2002 AUMF this year, saying it would "eliminate the danger of a future administration reaching back into the legal dustbin to use it as a justification for military adventurism."
President Biden has also come out in support of repealing the authorization. The White House said in a statement that the U.S. has "no ongoing military activities that rely solely on the 2002 AUMF as a domestic legal basis."
"[T]he President is committed to working with the Congress to ensure that outdated authorizations for the use of military force are repealed with a narrow and specific framework appropriate to ensure that we can continue to protect Americans from terrorist threats," the White House said.
The big picture: The 2001 AUMF, which authorizes the U.S. to target perpetrators of the 9/11 attacks, is viewed as a far more sweeping, blank-check resolution that has been cited for U.S. military activity all over the world.
The 2001 AUMF is still in effect and there is no sign that it will be repealed by Congress in the near future.
In his statement on the Iraq resolution, Biden mentioned working with Congress on "repealing and replacing other existing authorizations of military force" while ensuring "clear authority to address threats."
Go deeper