Unpacking the Lordstown Motors fiasco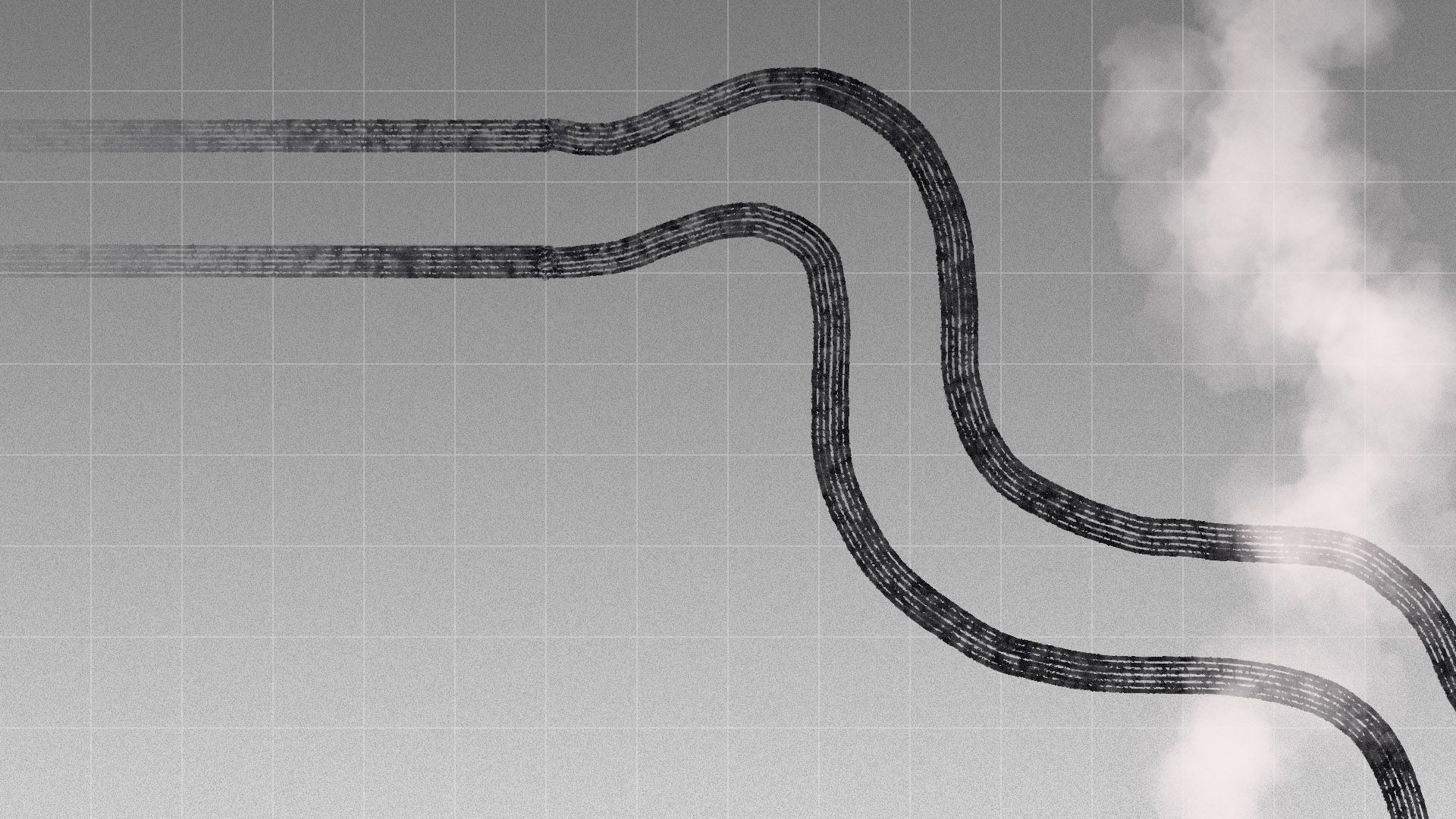 Lordstown Motors is the quintessential business fiasco. Equal parts hubris, political pandering and regulatory failure.
Why it matters: There's no indication that anyone will learn their lesson, except perhaps for some random retail investors who didn't diversify.
Catch up: General Motors in early 2019 shut a manufacturing plant in Lordstown, Ohio, where around 4,500 workers had been making the Chevy Cruze. It soon sold the facility to an electric truck startup for around $16 million, with the newly named "Lordstown Motors" financing the purchase via a loan from GM.
Then-Vice President Mike Pence visited Lordstown Motors, calling it "one more example of a president who is committed to making manufacturing great again."
The company in 2020 went public via SPAC at a $1.6 billion valuation, despite having never made or sold one of its vehicles.
Short-seller Hindenberg Research pounced in March, arguing the company had faked its pre-order information. Lordstown Motors said the accusations were false.
Last week, Lordstown Motors said it doesn't have enough cash to begin production. Then, this week, it canned its CEO and CFO, after basically copping to what Hindenberg had claimed.
Then it reversed course, claiming it does have enough money to begin production this year. Lordstown stock is down more than 66% from February.
Axios' Joann Mueller reports: "Lordstown's chances of survival are slim, but President Rich Schmidt, a Toyota veteran who later worked for Tesla, knows that underdog feeling. His plan, outlined Tuesday: Pull out all the stops to launch production in September, then cross his fingers they can raise more capital before they're projected to go broke in May 2022."
Hubris: Lordstown Motors took "fake it 'till you make it" to absurd extremes, behaving as if it had the same capital base as its much better-funded rivals. There was an air of pomposity to it, as if it were iniquitous to question those who had come to save America's Rust Belt.
Special due diligence demerits for those who foisted Lordstown onto the public markets. That includes Goldman Sachs, which was exclusive financial adviser on the SPAC merger and placement agent on the PIPE.
Political pandering: Lordstown is to Trump what Solyndra was to Obama. Sure, there are differences: Solyndra received tons of federal loan guarantees. It also had a commercialized product. But both got on-site VP visits by administrations eager to push an economic narrative, despite giant holes in the story.
Regulatory oversight: Lordstown's public listing was enabled by a safe harbor rule that allows SPAC targets to make future projections that IPO issuers can't legally make. You can forgive the SEC for letting Lordstown through, as the SPAC boom was in its early innings, but not for its recent decision to keep that safe harbor open at least through the middle of next year.
The bottom line: When a story seems too good to be true, it usually is.
Go deeper