Climate scientists' prescription for climate risk disclosure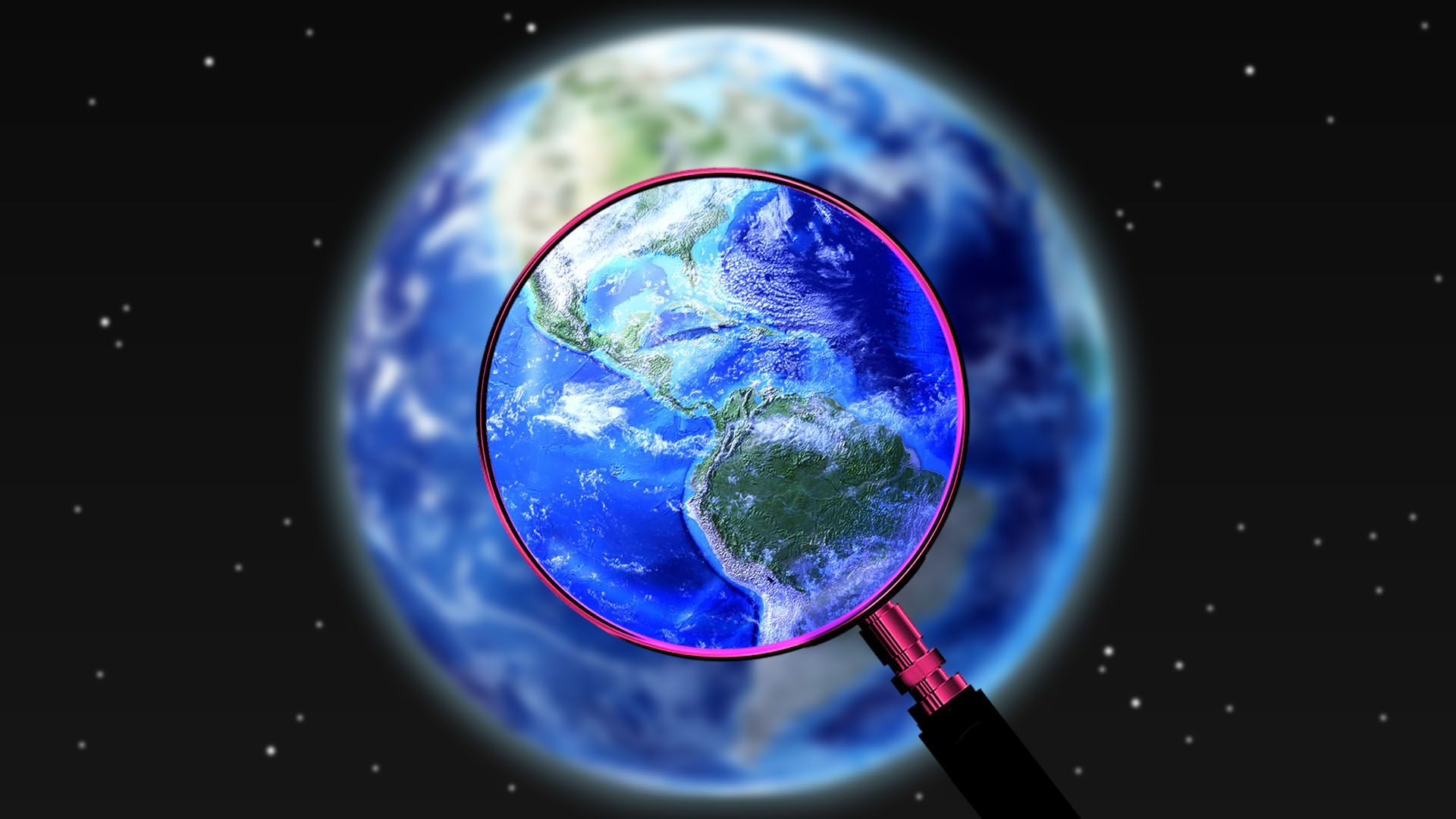 With financial regulators marching toward rulemaking on the disclosure of risks associated with climate change, scientists have identified some ways new requirements could fall short.
Why it matters: Right now, large institutional investors, such as overseers of pension funds, and ordinary individuals lack a full picture of how much climate change risk is contained in their portfolio.
Driving the news: Interested parties submitted comments to the SEC during a comment period that just closed. An array of parties commented — think investment firms, energy companies, green groups and plenty in between. But one in particular stood out from the crowd: The Woodwell Climate Research Center (WHRC).
The WHRC's climate scientists publish research in the peer reviewed literature, but they are also involved in risk assessment projects with financial institutions such as Wellington Management, which has more than $1 trillion under management.
Through that partnership, the WHRC is creating maps that integrate climate science data with financial data for better management of climate risks. (The researchers plan to make many of their data sets public.)
Also through Wellington, the WHRC is involved in climate risk assessment research work with the California Public Employees' Retirement System ("CalPERS"), the largest U.S. public pension fund, and the Ontario Teachers' Pension Plan.
Details: In the comments, made via WHRC external affairs chief David McGlinchey, the WHRC focuses on physical climate risks, which could take the form of climate change-related extreme weather events.
The organization of climate scientists, which includes researchers studying everything from changing weather patterns to managing forests, is clear in its view that climate risk disclosure is necessary.
Like other commenters, WHRC calls for standardization in the SEC's rule-making, but, being a group of climate scientists, they have a different idea of what that means.
Their concerns lie in how the requirements might influence exactly what goes into, and comes out of, risk assessments for disclosure purposes. Will every company, for example, get to choose the models it uses to project future climate scenarios, and will those models and scenarios be disclosed?
Between the lines: According to Philip Duffy, WHRC's president and executive director, standards are needed for how to conduct such analyses.
"Say you're an investor and you want to know should I invest in Company A, or B, or C, well you want to be able to compare the risks of Company A to the risks of Company B to the risk of Company C," Duffy told Axios.
"If they all estimate those risks independently using different methods and maybe some of the methods are good, maybe some of the methods aren't, then you can't really gain useful information by comparing the disclosure[s]," Duffy said.
"It should be done transparently and it should be done using high quality methods and models."
The big picture; Already, multiple companies have sprung up to help firms better understand their climate risk profile, such as Jupiter Intelligence, Cervest, and the First Street Foundation.
Yes, but: Each of these firms each run their own models and present the results differently to clients, which makes apples to apples comparisons difficult. Presumably, they'd stand to benefit from the work created by SEC disclosure rules.
Of note: Jupiter Intelligence also filed comments to the SEC, and they too endorse a scientifically rigorous concept of standardization, with a "common, agreed-upon set of scenarios, time horizons, acceptable risk levels, and metrics," wrote Jupiter chairman and CEO Rich Sorkin.
The bottom line: Duffy said WHRC is pushing for the SEC to write its rule in a way that specifies that climate models used should be restricted to ones that have been published in the mainstream scientific literature.
Similarly, specifying the emissions scenarios that should be used, such as those prepared for the U.N. Intergovernmental Panel on Climate Change (IPCC) and widely used in the field, could ensure that assessments have similar baselines, he said.
Go deeper