Novavax says COVID-19 vaccine was 90% effective in Phase 3 trial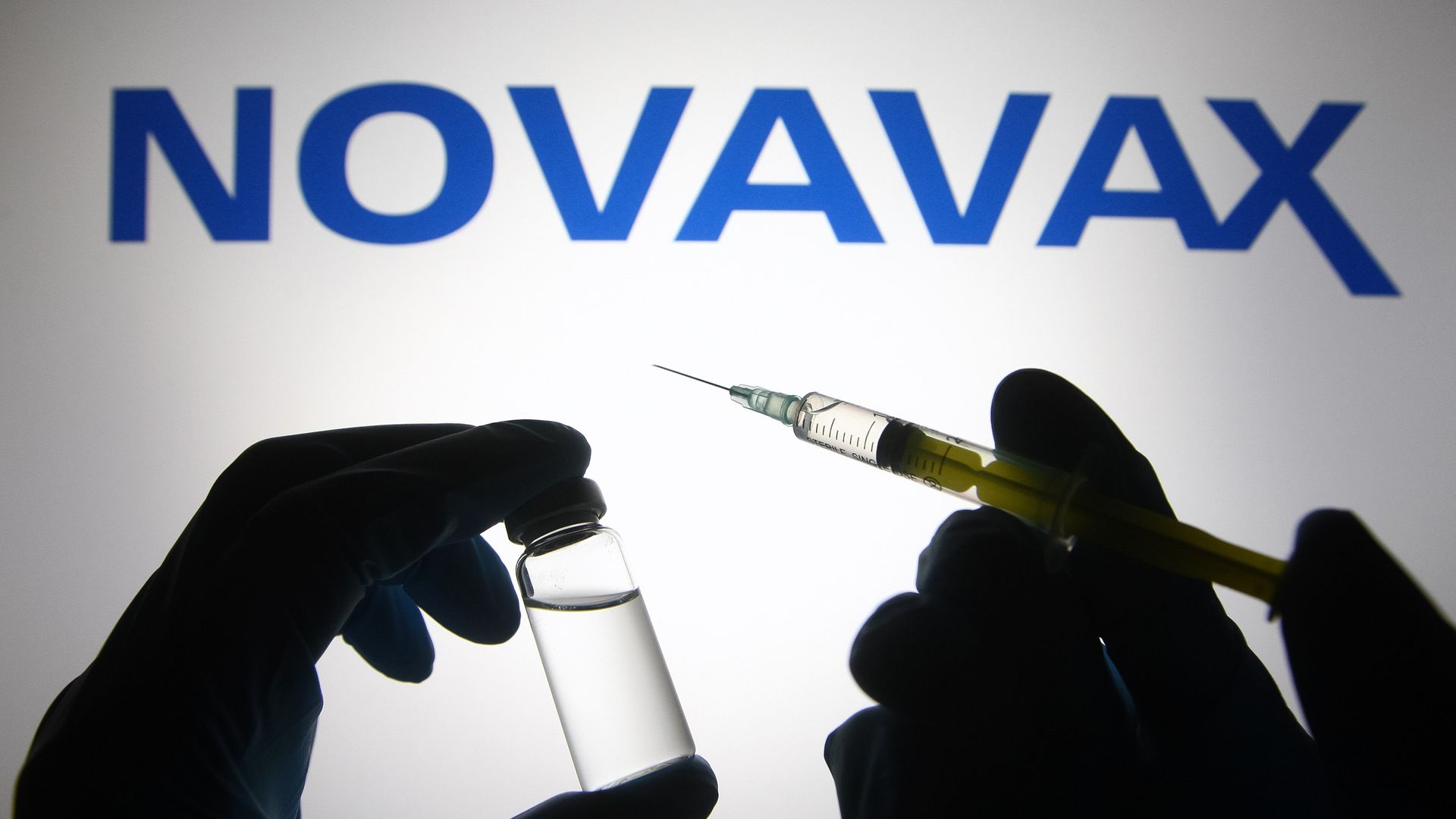 Novavax, a Maryland biotechnology company, announced Monday that its COVID-19 vaccine was 90.4% effective in its Phase 3 trial, including against coronavirus variants.
Why it matters: The study of 29,960 participants in the U.S. and Mexico found the shot was safe and highly effective, paving the way for the FDA to clear a 4th vaccine for emergency use by the end of the year.
Between the lines: Because the U.S. is currently sitting on a significant supply of vaccines provided by Pfizer, Moderna, and Johnson & Johnson, the Biden administration could export its Novavax doses as it seeks to fulfill its goal of helping vaccinate the world.
By the numbers: The vaccine was found to be 90.4% effective overall and 100% effective at protecting against moderate and severe disease.
The vaccine has an efficacy of 96.4% against the original virus strain and 86.3% against the Alpha variant, which was first detected in the U.K.
The results of the study demonstrate efficacy comparable to the Pfizer and Modera vaccine.
Novavax said it remains on track to reach a manufacturing capacity of 100 million doses per month by the end of Q3 and 150 million doses per month by the end of Q4.
The U.S. government has invested $1.6 billion to support the development of Novavax's vaccine and preordered 110 million doses.
Novavax has pledged 1.1 billion doses to the World Health Organization's Covax initiative — with the company's chief executive saying many of the doses will be going to "low- and middle-income countries first."
What they're saying: "Many of our first doses will go to … low- and middle-income countries, and that was the goal to begin with," Novavax CEO Stanley Erck told AP.
"It's really very impressive," Anthony Fauci, director of the NIAID, said per the Post. "It's very important for the world's population to have, yet again, another highly efficacious vaccine that looks in its trial to have a good safety profile."
Virologist Matthew Frieman told the New York Times: "Novavax may be used as a booster in the U.S., but it certainly will be the first vaccine a lot of people are going to see around the world."
What's next: Novavax said it would seek emergency authorization from the FDA and other regulators in Q3 of this year.
Go deeper