Facebook names longtime exec Marne Levine as chief business officer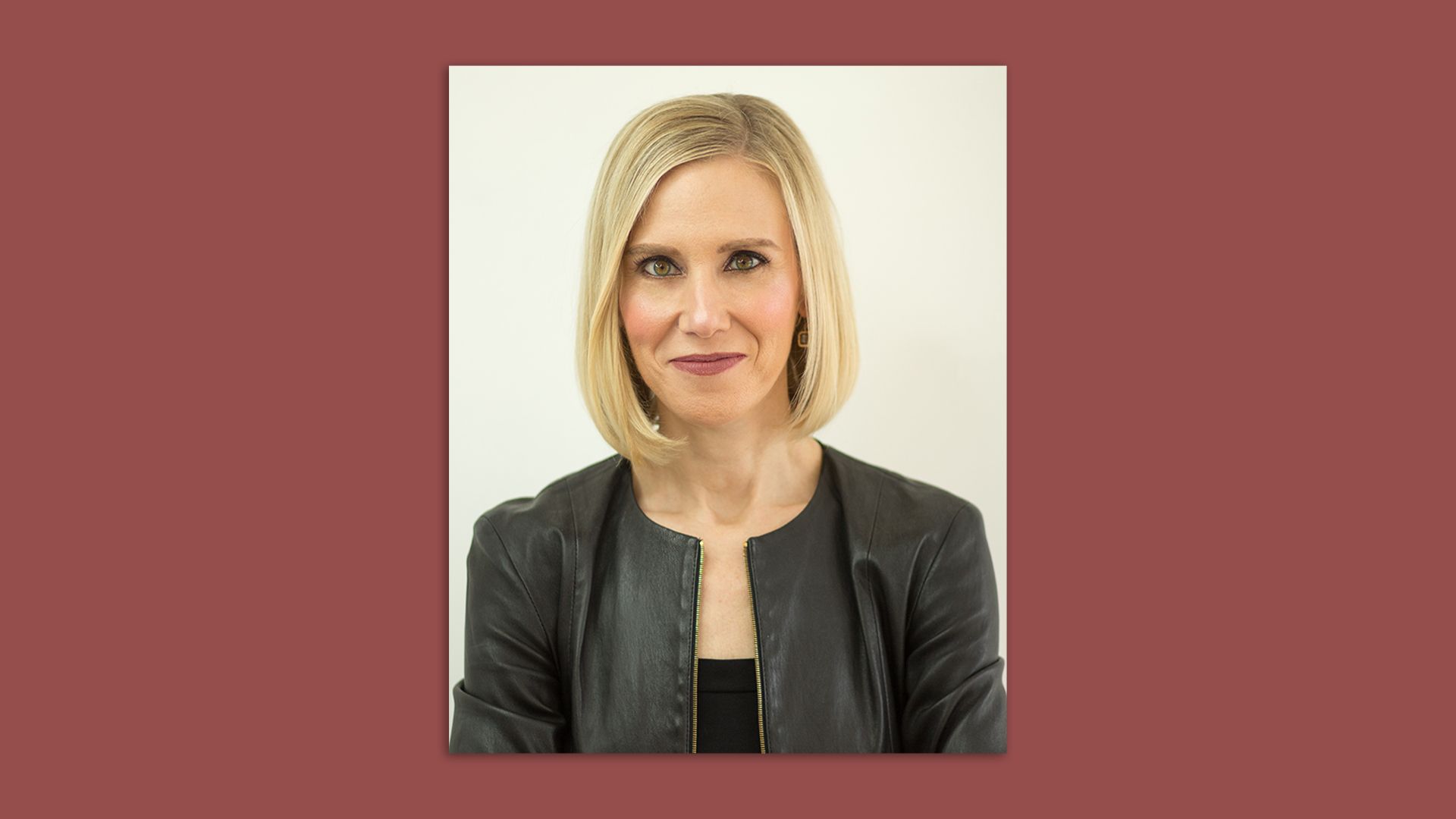 Facebook has promoted Marne Levine, its current vice president of global partnerships, business and corporate development, to the newly created role of chief business officer, Axios has learned.
Why it matters: Levine, who has been at Facebook for more than a decade, is a close confidant to Facebook's chief operating officer Sheryl Sandberg. She replaces outgoing chief revenue officer David Fischer, who was in that position for more than 10 years.
Unlike many C-suite executives overseeing sales and business partnerships, Levine has an extensive public policy background.
Levine first came to Facebook in 2010 as the company's first-ever vice president of global policy, after having served as chief of staff for the National Economic Council during the Obama administration for several years. She was later named the first chief operating officer of Instagram.
Details: Levine will oversee a newly combined business unit that includes all of Facebook's advertising businesses and global partnerships, according to a memo from Levine shared with Axios.
She will lead the marketing and sales teams, as well as a partnerships team that works across 30 different business areas at Facebook beyond advertising — including video, e-commerce, business messaging and others.
The company created Levine's new role to address the changes to its business offerings over the years, sources tell Axios. While mobile advertising still makes up the bulk of Facebook's revenue, the company today makes money from many more products outside of traditional digital banner ads.
Sources say the company conducted a wide search for the role, both internally and externally. The Information reported earlier this week that Levine was the leading internal candidate to fill the role.
What they're saying: "I believe in Facebook's mission even more than I did that first time I walked through the door," Levine said in an internal note announcing her new role.
"I'm proud of how, in the last year, we've assisted in economic relief efforts, connecting our partners — from the largest of businesses to the aspiring creators — to their communities at a time when it was needed most," she added.
The big picture: Levine takes the helm at a pivotal time in Facebook's business.
The company is preparing for sweeping privacy changes, like the rollout of Apple's new app tracking transparency tools and new privacy legislation being rolled out in various states.
Facebook also facing record regulatory and antitrust scrutiny as it moves to combine some of the features from its core apps, like Facebook, Instagram and Messenger, to make it easier for small businesses to sell goods.
What's next: Fischer said in March when he announced his departure that he would stay with the company to help with the hiring process and transition period.
Go deeper