World anxiously waits to see where Biden will send America's vaccines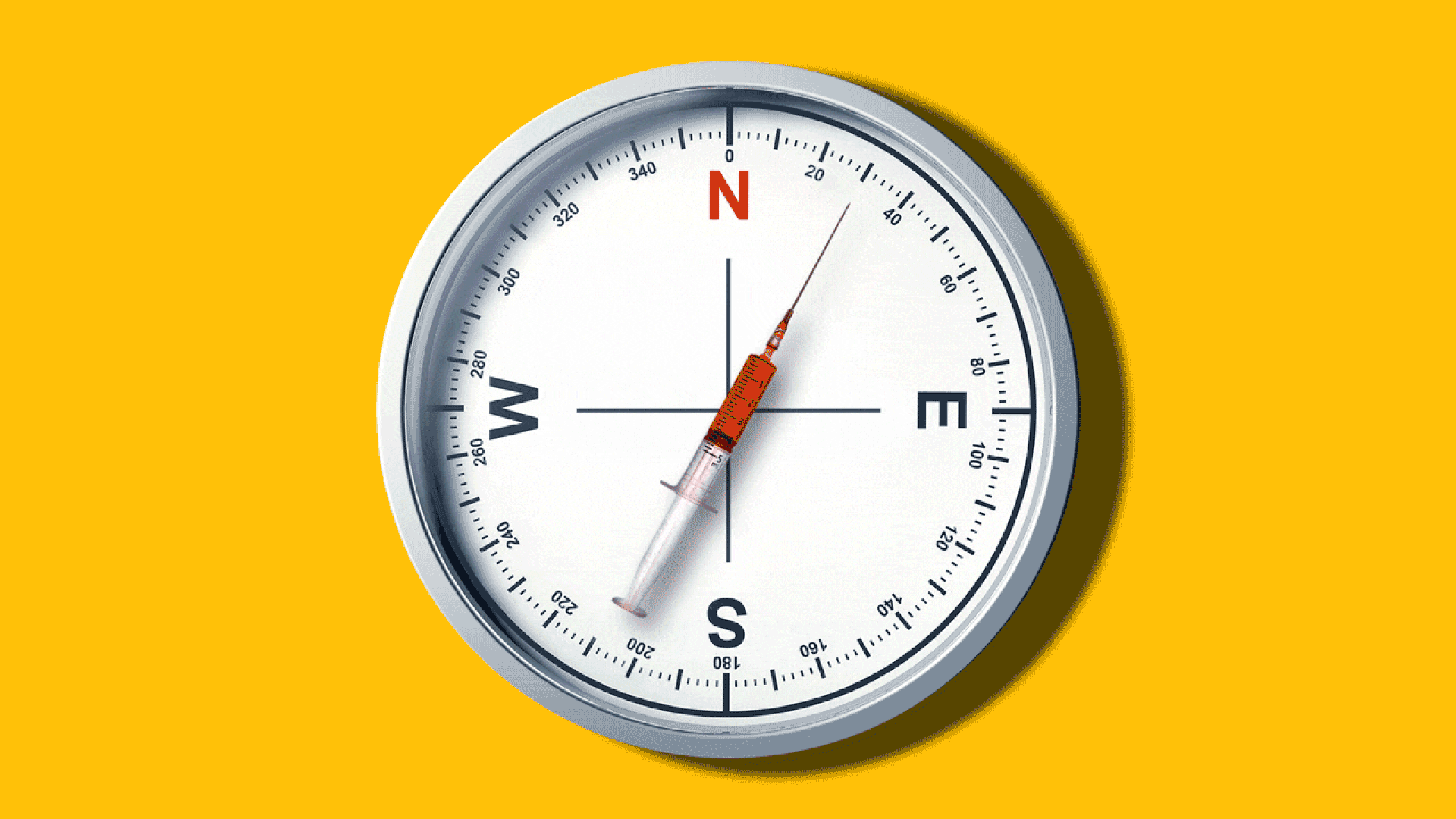 The U.S. is about to pivot from hoarding vaccines to sharing them globally, and countries around the world are trying to secure their places in line.
Why it matters: President Biden has promised to donate 80 million doses by the end of June. With domestic demand waning, he'll soon be able to offer far more. But the White House hasn't said how it will distribute the initial 80 million, or when it will feel comfortable truly opening its supply to the world.
The state of play: The U.S. is currently second only to China in terms of vaccine production, but had until recently been the only major producer to keep virtually its entire supply at home.
While more than half of all Americans have had at least one dose and dozens of rich countries aren't far behind, less than 1% of people across the world's low-income countries have been vaccinated.
With the U.S. set to belatedly become a global vaccine powerhouse, Biden has some high-stake decisions to make.
Zoom in: Facing a fast-unraveling domestic crisis fueled in part by the pandemic, Colombian Vice President Marta Lucía Ramírez traveled to Washington last week with an urgent request: access to some of the 80 million doses.
She's not alone. Such requests have come in from all over the world, but countries in the Americas have been particularly frustrated with Biden's unwillingness to share up to now.
Most have purchased doses from Russia or China and some, like Mexico, have turned to both.
Ramírez told Axios that many of the vaccines Colombia has ordered aren't expected until December, and the already hard-hit country is now seeing its worst spike yet.
The first decision Biden has to make is whether to send doses to individual countries, share in bulk through the WHO-backed COVAX initiative, or — as White House officials have indicated is most likely — pursue some combination of the two.
A European diplomat who spoke with Axios argued that the U.S. should reject "vaccine diplomacy" as practiced by Russia and China and bolster multilateralism by sharing with COVAX, which aims to provide every participating country with enough doses to cover 20% of its population this year.
Some countries are almost entirely reliant on COVAX, but export curbs from India have left the initiative months behind and with hardly any supply in the near term.
Yes, but: Experts including Zeke Emanuel, who served on Biden's COVID-19 advisory board during the transition, argue that vaccines should be shipped where they're urgently needed and can be readily distributed, not through COVAX's population-based system.
And while Biden has said the U.S. donations will be driven by science and not geopolitics, there are clear soft power benefits to controlling distribution more directly.
What's next: In addition to the donations, producers like Pfizer and Moderna will be able to export U.S.-made doses once they've fulfilled their U.S. contracts. But many of those would be expected to go to rich countries with existing contracts.
Biden could exercise additional purchase options — including 300 million doses each from Pfizer and Moderna — to allow the government to choose the vaccines' destinations while also hedging against the need for boosters.
The big picture: 80 million doses is only a sliver of America's supply, and a fraction of the global need.
"The real question is what threshold we're going to use to start aggressively donating doses," says Krishna Udayakumar, director of Duke University's Global Health Innovation Center.
Rather than stockpiling on shelves or in freezers, Udayakumar argues, the U.S. should donate rapidly now, with the knowledge that more supply will be available as new domestic needs arise.
The White House has sounded far more cautious, saying it wants to be "oversupplied and over-prepared" at home.
What to watch: Rich countries will control a huge chunk of global production even after their initial needs are met, and the U.S. has been the first to make such an ambitious pledge to share doses in the near term.
Watch for more pledges and more coordination between developed countries, including at the G7 summit in mid-June.
Go deeper