Key Democrats to write health care bill that offers public option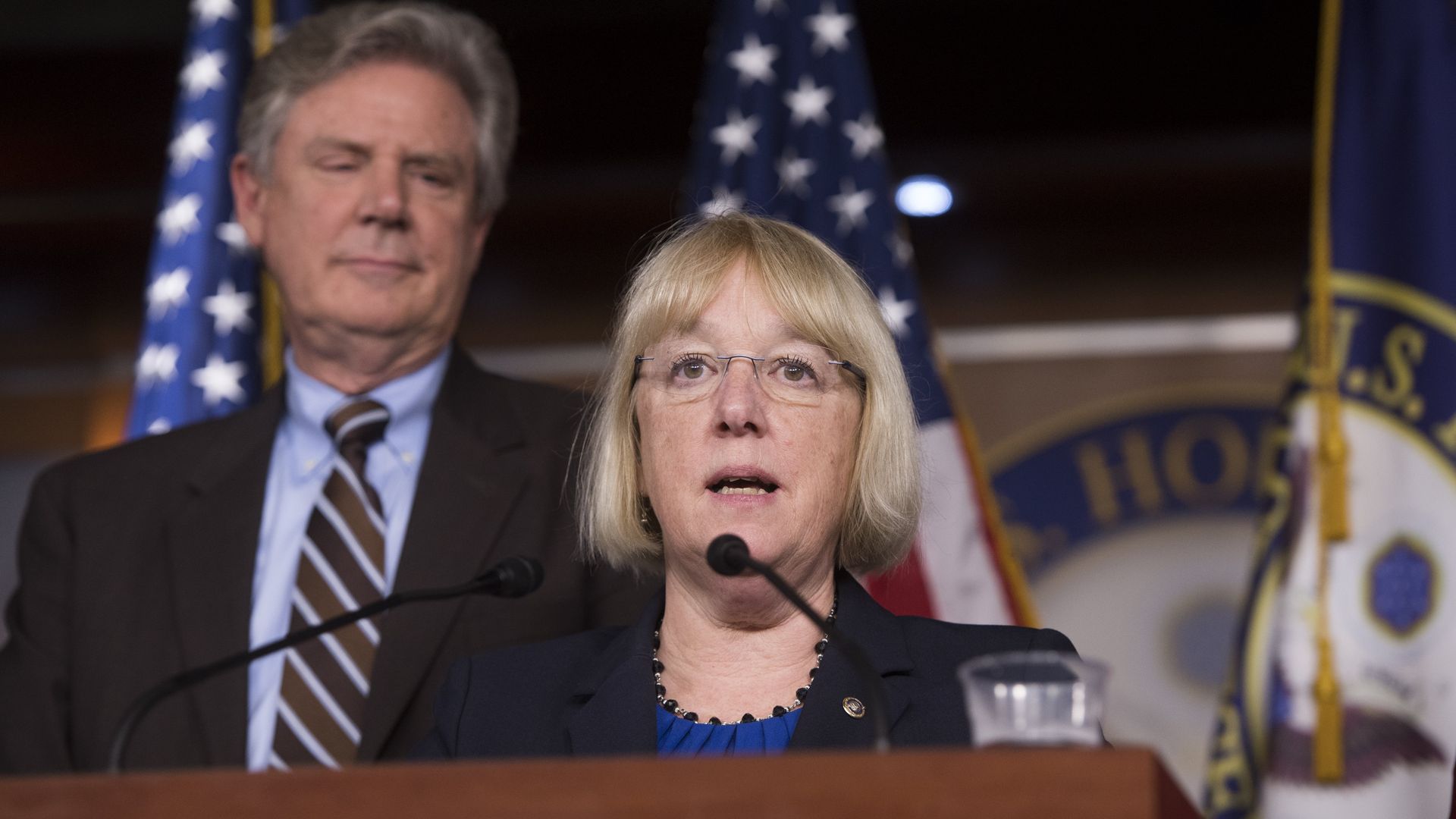 Sen. Patty Murray (D-Wash.) and Rep. Frank Pallone (D-N.J.) on Wednesday asked for public input on how to craft a "federally administered public option that provides quality, affordable health coverage throughout the United States."
Why it matters: The push for a public option comes days before PresidentBiden's first full budget, which reports show will endorse the idea of a public option, but actually falls short of including such a proposal or any kind of analysis of cost.
Some Democrats have urged the president to include a public option or lower the age for Medicare eligibility in his American Families Plan.
Murray and Pallone lead panels with jurisdiction over health care policy.
What they're saying: In a letter published Wednesday, Murray and Pallone ask for feedback on issues including plan eligibility, benefits to offer and the role of states in administering health care.
Their goal "is to work towards achieving universal coverage, while making health care simpler and more affordable for patients and families."
"Health care affordability remains a challenge for many American families despite the fact that the United States spends more on health care than any other country," they write.
The big picture: Health care spending in the U.S. is nearly double the average amount spent by other comparable high-income countries on a per-person basis, according to the Peterson-KFF Health System Tracker.
Despite running for office on the promise of creating a Medicare-like plan, Biden has opted to expand access to plans under the Affordable Care Act for now, per CNBC.
Go deeper