Scoop: New conservative PAC targets school board elections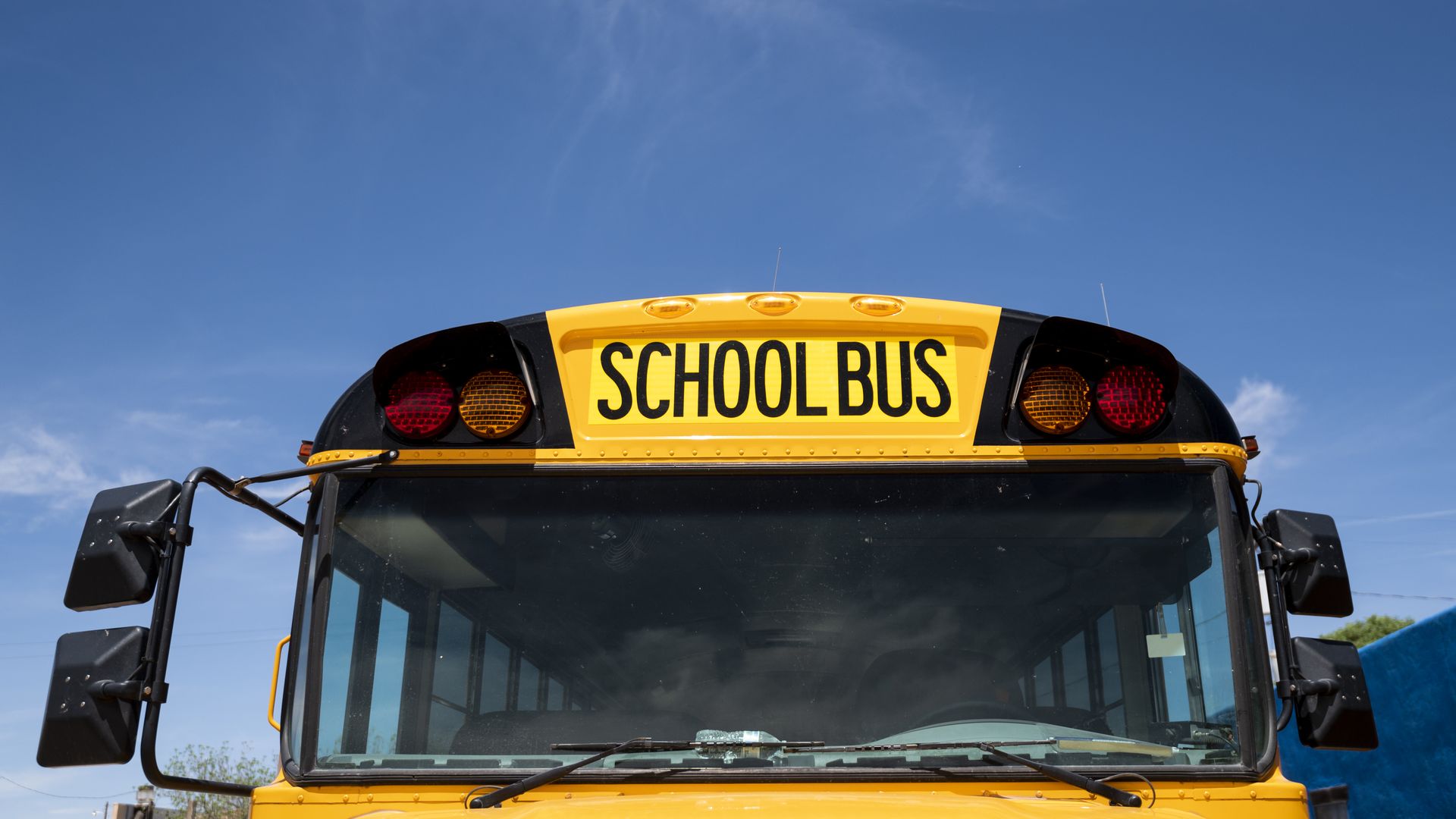 A PAC that launched Monday will raise funds to support school board candidates who oppose public schools teaching critical race theory and the 1619 Project, which details the history of slavery, Axios has learned.
Why it matters: It's the first national political action committee to target local, historically nonpartisan school boards. And it's another sign of how they have entered the crucible of partisan politics.
School boards that used to debate sn0w-day calendars and other lesser matters are now facing scrutiny over their COVID-19 closure decisions, and any adoption of a curriculum employing critical race theory — an academic movement focused on systemic racism in U.S. laws.
The big picture: Such debates have already fueled a surge of new candidates across the country, as Axios reported.
At the same time, critical race theory has become a prime target and talking point for many Republicans. On Saturday, the GOP-controlled Texas Senate passed a bill that would limit the teaching of it in the state's public schools.
Between the lines: Political consultant and conservative writer Ryan Girdusky is behind the new PAC, called the "1776 Project."
He told Axios his goal "is to help raise awareness and campaign on behalf of school board candidates nationwide who reject the divisive philosophy of critical race theory and want to push it out of our public schools."
"Help us overturn any teaching of the 1619 project or critical race theory," reads the call to action at the bottom of the PAC's new home page. "Let's bring back Patriotism and Pride in our American History."
A pop-up provides a field to "report a school promoting critical race theory."
Critical race theory and the 1619 Project are seen by proponents as helpful tools for teaching students about America's history of racism and explaining persisting racial inequalities — subjects that are often overlooked in school curriculum.
What to watch: Girdusky, a Trump supporter, said he plans to focus on a handful of school board elections in places such as North Carolina and Florida, and build momentum from there.
The PAC was officially formed in December, according to an FEC filing, but the group launched and began to solicit donations Monday.
Go deeper