Moderna's COVID vaccine safe and highly effective in adolescents, study shows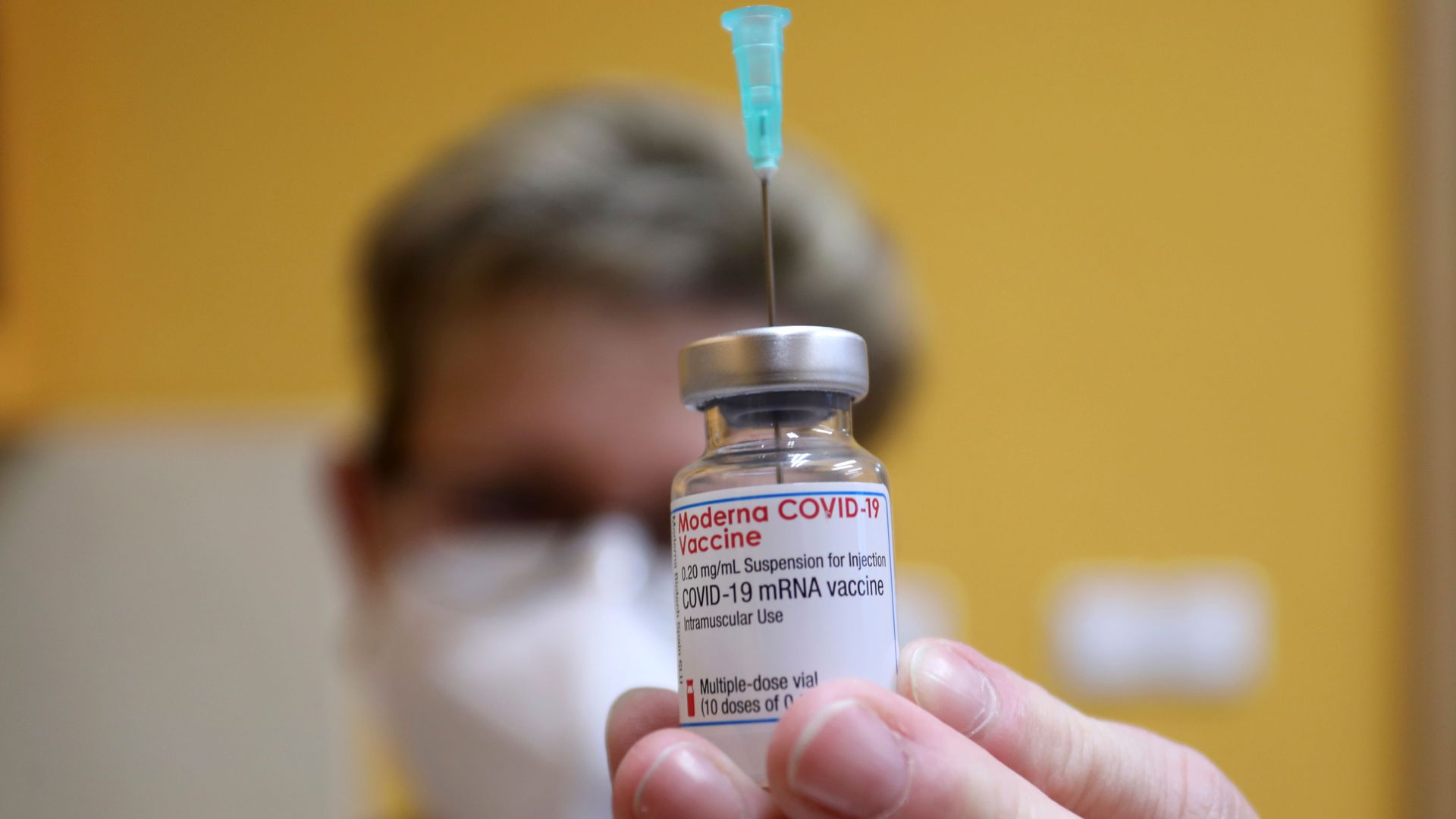 Moderna on Tuesday announced that its coronavirus vaccine was found to be safe and 100% effective at protecting against COVID-19 in a Phase 3 trial of more than 3,700 participants between the ages of 12 and 17.
Why it matters: Moderna CEO Stéphane Bancel said the company plans to submit its data to global regulators in early June, paving the way for an emergency use authorization for adolescents.
If approved by the U.S. Food and Drug Administration, it would increase the number of available vaccines for teenagers before the school year starts, per CNBC.
Moderna's vaccine is the second to show high efficacy in younger age groups, following Pfizer, which received an FDA emergency use authorization for adolescents earlier this month.
Details: Moderna's clinical trial included 3,732 adolescent participants ages 12 to 17, with one group receiving the vaccine and another receiving a placebo.
No virus cases were observed in the vaccine group after two doses, "resulting in a vaccine efficacy of 100% starting 14 days after the second dose," according to the company.
The vaccine was found to be 93% effective after one dose.
What to watch: The study is ongoing, and participants will continue to be monitored for 12 months after their second injection. Moderna says the results are subject to change based on ongoing data collection.
The company plans to submit their results to a peer-reviewed publication.
Go deeper