Top Republican senators divided over Jan. 6 commission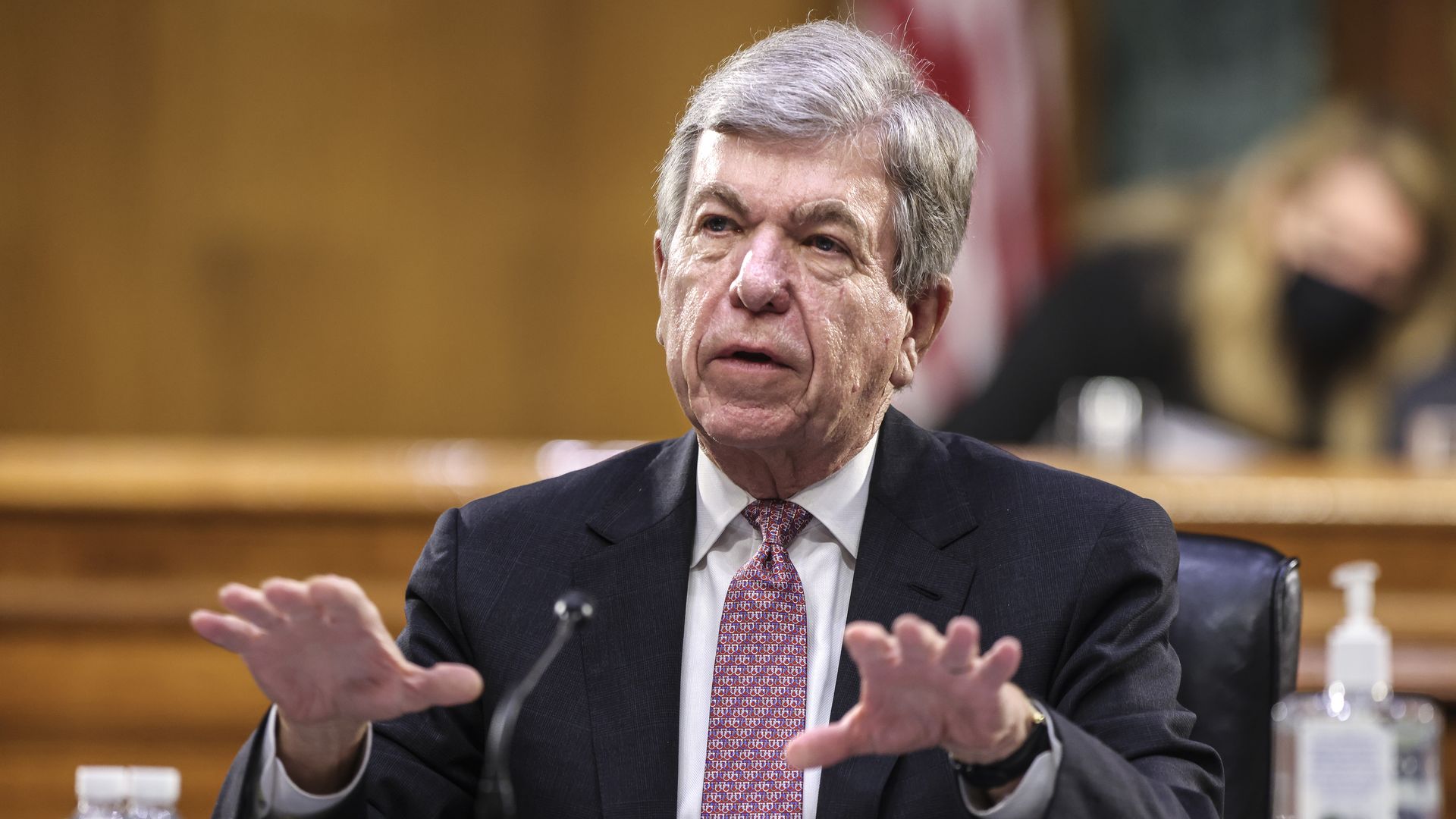 Republican senators remain divided as they prepare to vote on establishing a bipartisan commission to investigate the Jan. 6 insurrection.
The big picture: So far, four Republican senators have expressed support for the idea while 25 have come out in opposition. Twenty-one GOP senators have not come down on either side and Democrats will need six more Republicans to get to a filibuster-proof majority, the Washington Post reports.
The state of play: The Democratic-controlled House approved a bill last week to set up the commission, but its fate remains uncertain in the Senate where Minority Leader Mitch McConnell and more than two dozen of his colleagues have come out against the move.
Driving the news: Sen. Roy Blunt (R-Mo.), the No. 4 ranked Republican in the Senate, said on Fox News Sunday that it's "too early" to create a commission.
Blunt argued that Congress would be better suited prioritizing the training of Capitol Police officers.
"Is the priority to secure the Capitol, to do what we need to do to better train, better prepare Capitol Police, decide what we want to do in the future?" he asked. "Or is the priority to take, what will be a couple of years in my view, to decide what happened inside the White House."
Sen. Susan Collins (R-Maine) talked about why she was in favor of the commission on the conditions that it is staffed in a bipartisan way and commits to completing its work by the end of 2o21, she said Sunday on "This Week."
"I believe there are many unanswered questions about the attacks on the Capitol on Jan. 6."
"I'm optimistic that we can get past these issues based on recent conversations I've had with the Speaker of the House and the House Majority Leader."
Of note: Blunt also pointed out that the commission investigating 9/11 was created 14 months after the event when more information was available about the attacks.
"Even a commission like the 9/11 Commission started at the right time with the information they need."
Go deeper: The Jan. 6 commission's Senate graveyard
Go deeper