Study: Over 99% of hospitalized COVID-19 patients were not vaccinated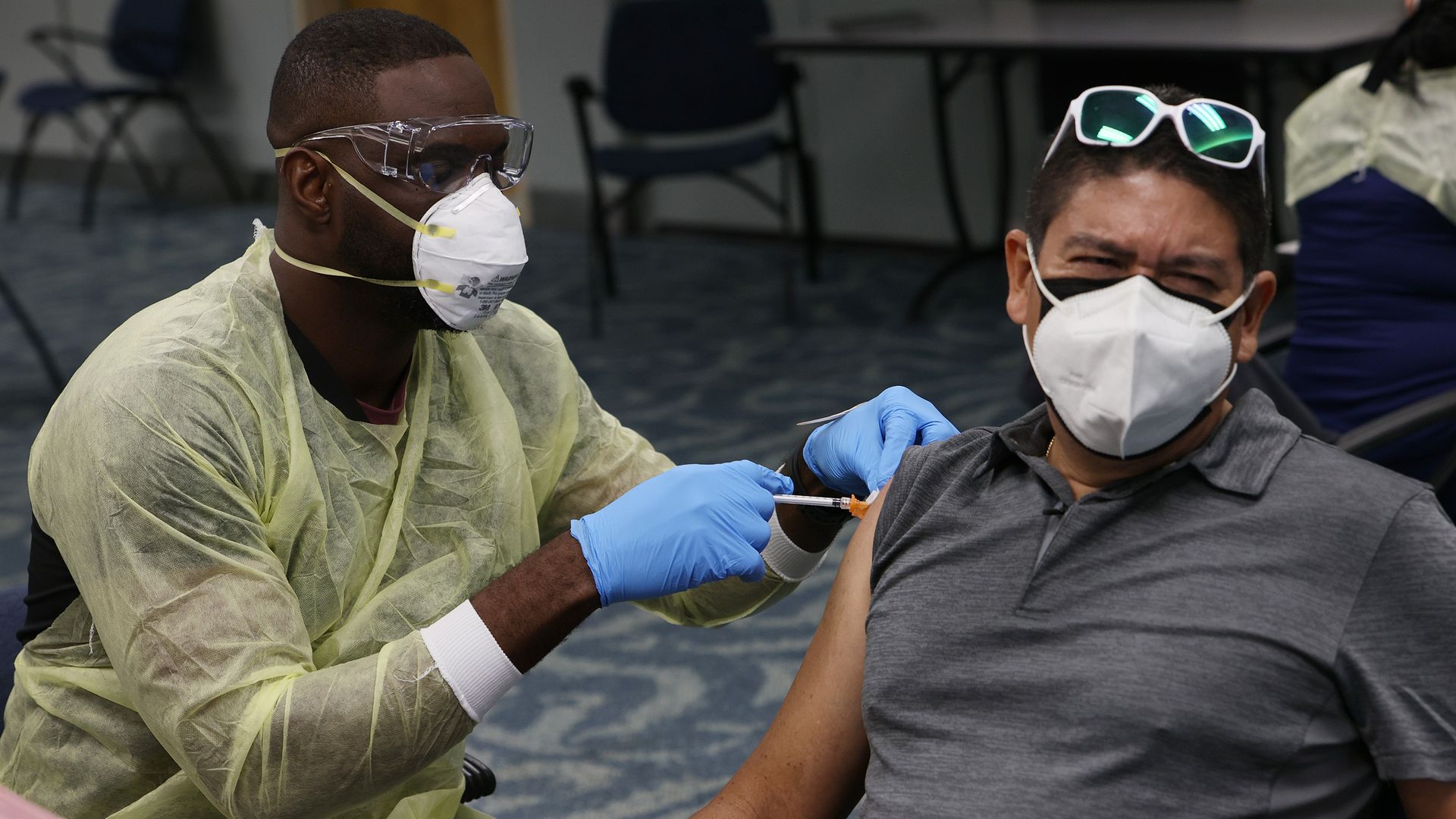 The Cleveland Clinic on Tuesday released a study showing that 99.75% of patients hospitalized with COVID-19 between Jan. 1 and April 13 were not fully vaccinated, according to data provided to Axios.
Why it matters: Real-world evidence continues to show coronavirus vaccines are effective at keeping people from dying and out of hospitals. The Pfizer-BioNTech and Moderna vaccines have been found to be 95% and 94% effective, respectively, at preventing symptomatic infections.
Details: The study also looked at 47,000 Cleveland Clinic employees who had received one shot, both shots or no shots at all.
The Cleveland Clinic found that 99.7% of its employees who were infected with the coronavirus were not vaccinated, and 0.3% of infections occurred in those who were fully vaccinated.
The study found that in this group, mRNA vaccines were more than 96% effective in protecting against coronavirus infections.
Go deeper: Vaccines: What you should know
Go deeper