China sets its sights on global intellectual property leadership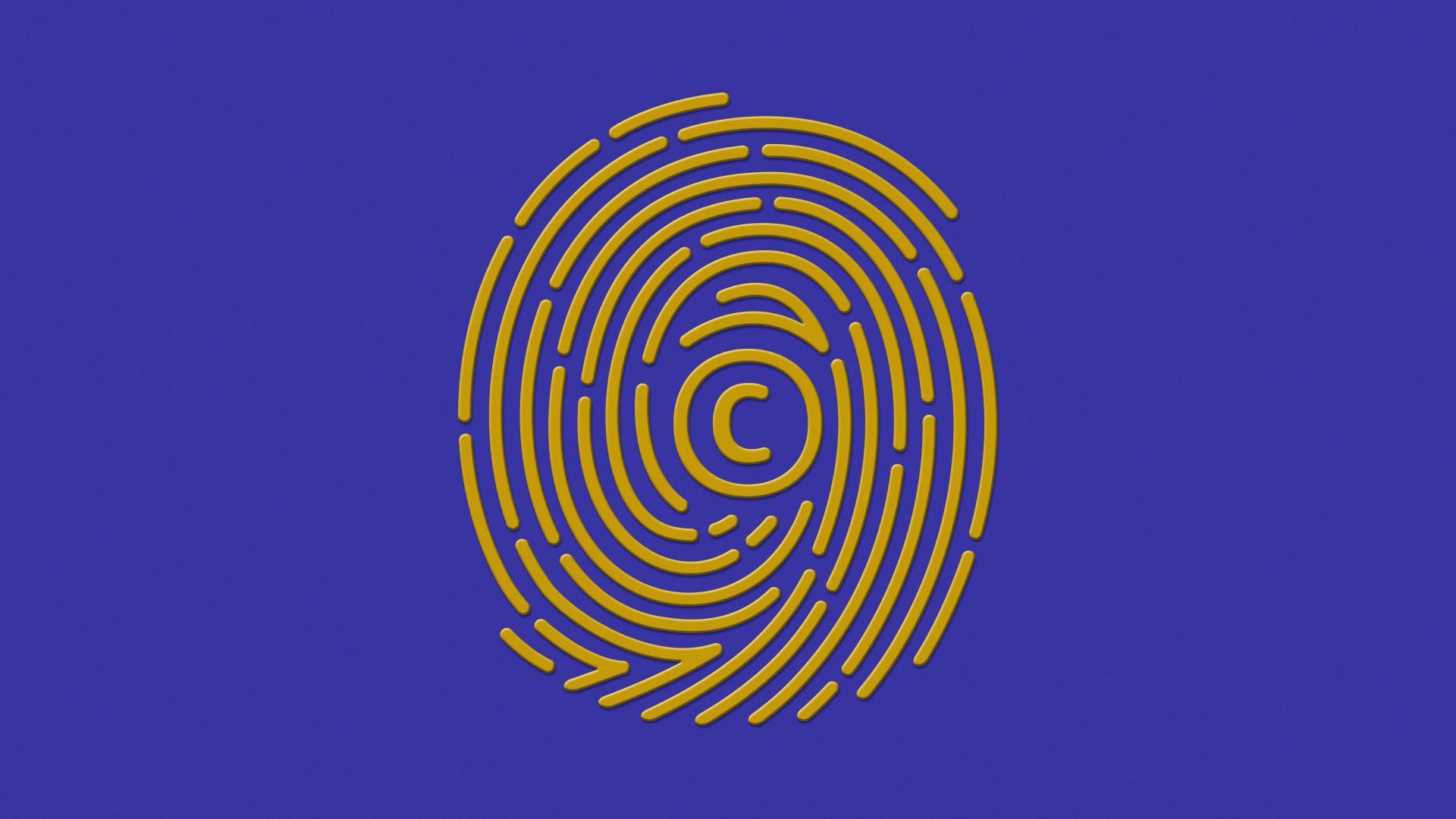 A showdown between courts in Texas and Wuhan over an intellectual property dispute demonstrates how China is working hard to present itself as a champion of intellectual property (IP) protection.
Why it matters: As China's global influence continues to grow, its domestic regulatory and legal regimes are gaining more international sway as well.
Driving the news: After a months-long standoff, Ericsson and Samsung agreed to a cross-licensing deal on May 7, ending a dispute over patents relating to 4G and 5G wireless standards.
On Dec. 7 of last year, Samsung filed suit against Ericsson in the Wuhan Intermediate People's Court of China, while Ericsson filed its own suit against Samsung in the Eastern District of Texas on Dec. 11.
On Dec. 25, the court in Wuhan issued what is known as an "anti-suit injunction," which bars courts anywhere else in the world from taking on the case.
In response, Ericsson filed an "anti-anti-suit injunction" in the Texas court, seeking to block the Wuhan court's injunction, and the presiding Texas judge granted a temporary injunction.
Flashback: This isn't the first time the Wuhan Intermediate People's Court has claimed sole jurisdiction in an international patent case.
Amid a dispute in India between Chinese cellphone maker Xiaomi and U.S. patent licensing company InterDigital, in September 2020 the court in Wuhan issued an anti-suit injunction against InterDigital, which had applied for the case to be heard in an Indian court.
The court levied a fine of RMB 1 million per day, or around $155,000, should InterDigital be found to be in violation of the injunction.
The case for China's courts: Randall Rader, former chief judge of the U.S. Federal Circuit Court of Appeals, submitted a declaration on Jan. 1 in support of Samsung's request to have the Chinese court decide the case.
Rader has taught law in China and has experience interacting with China's legal institutions. In 2016, Tsinghua University in Beijing awarded Rader an honorary professorship. An article on the university's website said China's State Council appointed Rader as a foreign adviser in 2015. (Rader told Axios he was unaware of any such appointment, adding, "I am not an adviser to the Chinese government").
"In my view, there is no reason to give the Chinese court handling this global FRAND dispute any less deference than similar courts in the United States," Rader wrote in his declaration. (FRAND refers to fair, reasonable, and non-discriminatory).
"China is an appropriate and fair venue to decide an international contract and patent dispute like this one between Korean and Swedish companies. ... China also seeks the role of world leadership in complex global IP disputes."
Peter Yu, director of Texas A&M's Center for Law and Intellectual Property, told Axios he agrees with Rader's perspective.
"Chinese courts are sufficiently independent to make judgments in high-profile intellectual property cases, including those involving foreign litigants," Yu said in an interview.
Yu said he and his colleagues have also filed an amicus brief to the Eastern District of Texas arguing against Ericsson's anti-anti-suit injunction (in other words, in favor of Samsung's position that the Wuhan court should litigate), because they are worried about "the potential creation of a counterproductive race between national courts that will come back to haunt international patent litigants."
The case against China's courts: The Chinese Communist Party and leading figures in its court system have openly denounced the concept of judicial independence.
"We should resolutely resist erroneous influence from the West: 'constitutional democracy,' 'separation of powers' and 'independence of the judiciary,'" Chief Justice Zhou, the president of the Supreme People's Court of China, said in a 2017 speech.
"No courts in China are truly independent," Donald Clarke, a professor of Chinese law at George Washington University, told Axios. "One can say that Chinese IP courts are staffed by capable people. But they are capable people who must follow an order if one is given."
Rader's predecessor at the Federal Circuit Court, Judge Paul Michel, also filed a brief saying "there appear to remain deep differences between the Chinese judicial system and the judicial systems of other major countries that have adjudicated FRAND disputes."
The big picture: Weak intellectual property protections and even rampant theft have long frustrated foreign governments and companies with operations in China.
Under the phase one trade deal with the U.S., China has made specific commitments to improve its intellectual property protections — a trend the Chinese government has sought to emphasize in recent years as its economy is driven increasingly by high-tech innovation rather than low-tech exports.
What to watch ... The Intellectual Property Tribunal of China's Supreme Court, to see how China's legal practice develops as courts there handle more patent-related disputes.
Go deeper