Institutionalizing Trumpism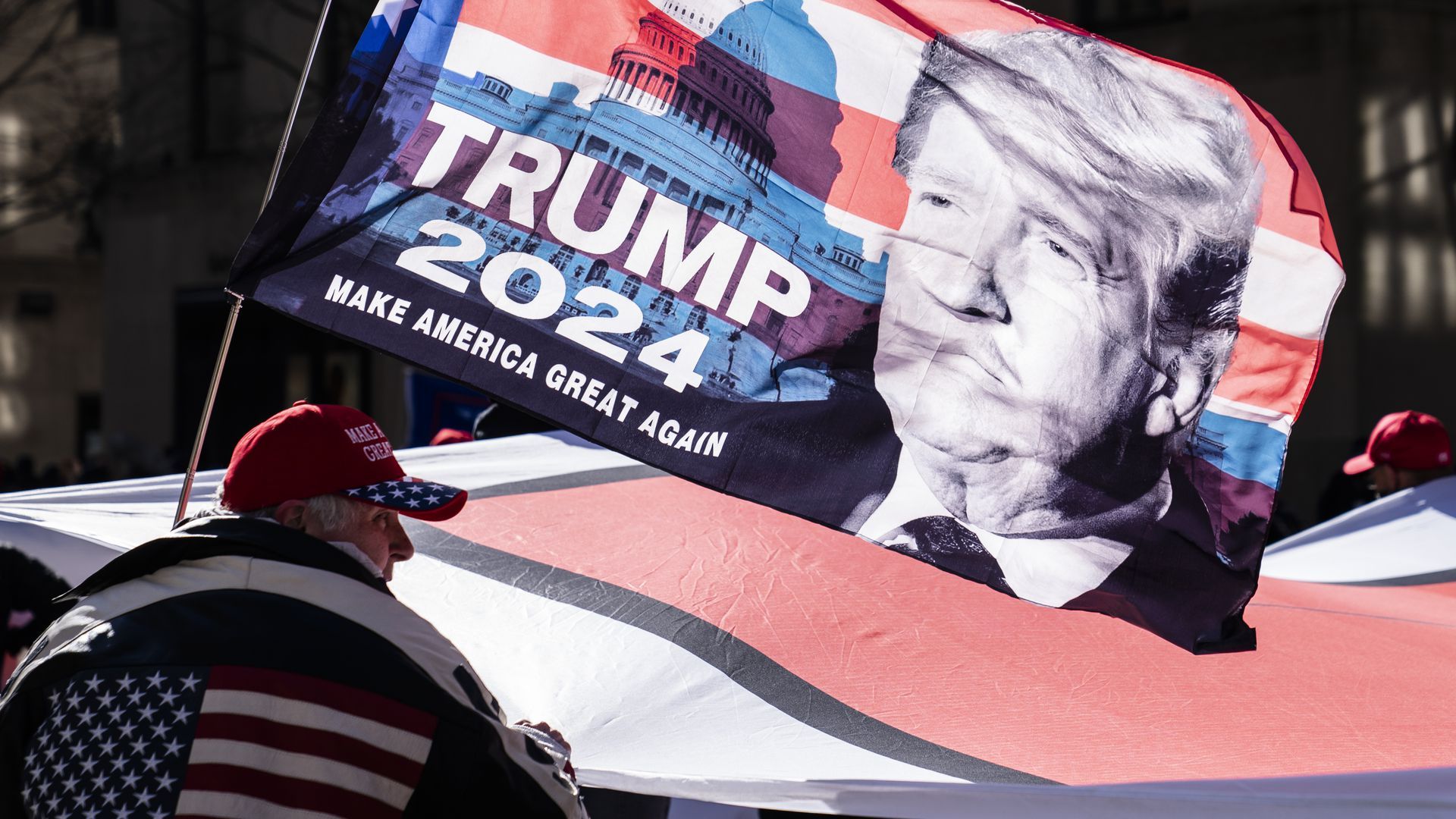 Republican officials are rendering an unequivocal verdict: They want to cement former President Trump's politics and policies into the foundation of the GOP for many years to come.
Why it matters: The debate over Trump's post-election hold on the GOP is over — it has gotten stronger since the Jan. 6 storming of the Capitol.
The evidence is overwhelming: 
House Republican Conference Chair Liz Cheney, a Trump critic, is expected to get booted from leadership next week for saying Trump's claims of an illegitimate Biden victory are lies and destructive. 
Trumpian voting restrictions like Georgia's are now being debated in Texas, Florida, Arizona, Iowa and other states.
The Trump positions on trade and immigration — both of which broke with Bush-era orthodoxy — are now the Republican positions.
The 10 House Republicans who voted to impeach Trump after the Jan. 6 violence have gone mostly silent, and in at least one case turned on Cheney. 
The entire House GOP leadership will soon be full-throated Trumpers. 
House Rs expect Trump-backed candidates to crush his critics in contested primaries. 
State-level Republican leaders are often as — or more — Trumpian than national leaders, and in many cases will control redistricting.
Trump senior adviser Jason Miller tells Axios Trump rallies are likely to "start as soon as late spring or early summer."
Miller said Trump "has already begun to vet and endorse candidates for 2022, with an eye toward electing not just Republican candidates, but America First Republican candidates."
"His endorsement lifts candidates above the pack and often clears the primary field," Miller said. "The general election endorsement provides access to 'Trump voters' not normally accessible to Republicans."
Go deeper