Warren Buffett vs. Robinhood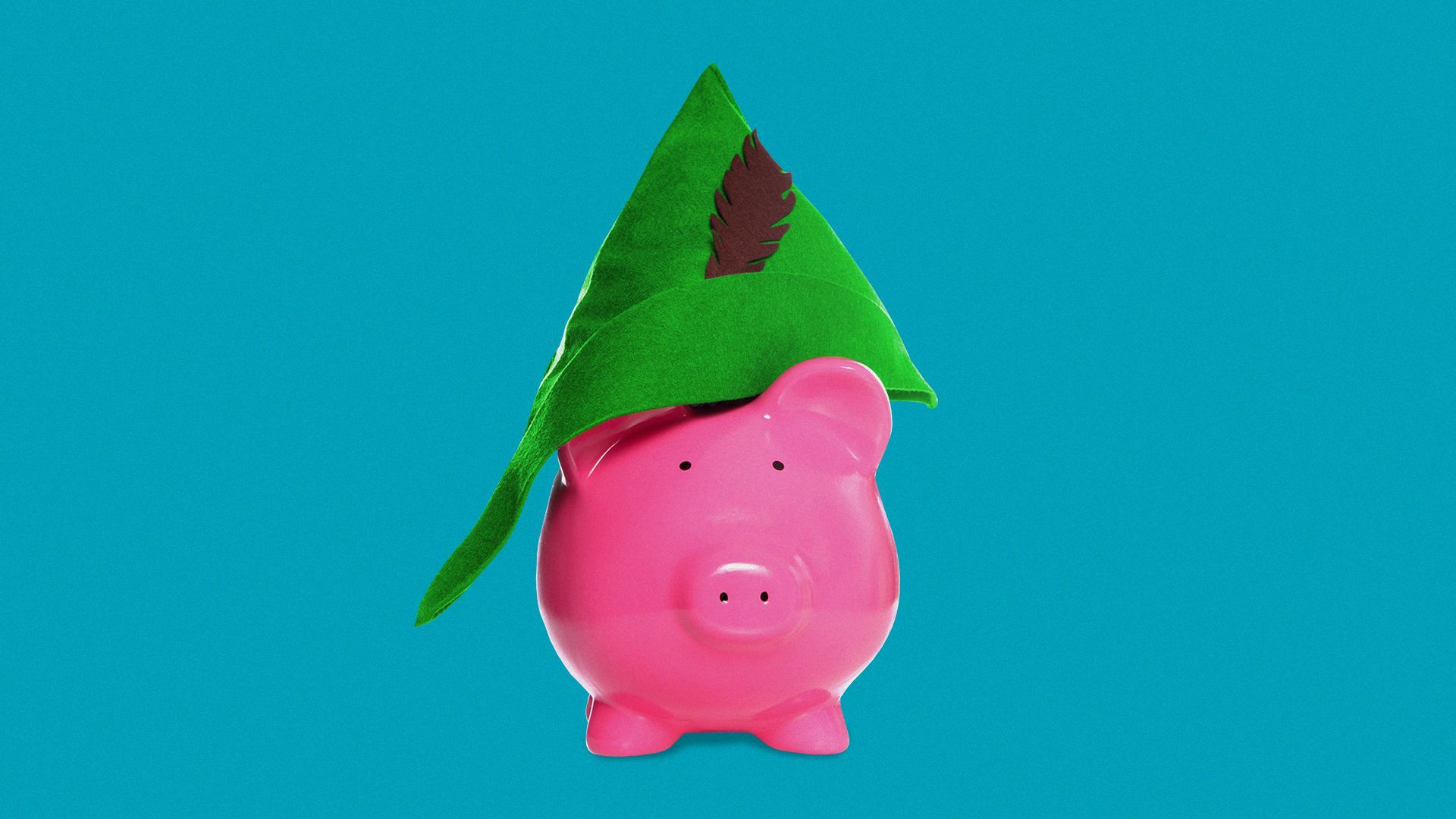 Warren Buffett is the ultimate buy-and-hold, long-term investor; Robinhood is filled, at least in the popular imagination, with day-trading teens rushing in and out of meme stocks and crypto. So it's hardly surprising they've started trading barbs.
What they're saying: Buffett and his partner Charlie Munger described Robinhood at their annual meeting last Saturday as being a "casino group" that is "deeply wrong."
Robinhood hit back with a blog post accusing Buffett and Munger of being "the old guard" who have been "driving a deep wedge between the haves and have-nots."
Where they agree: Robinhood's post takes pains to point out that "a majority of Robinhood's customers are buying and holding." Pointing to the buy-and-hold investors as paragons of rectitude, however, is an implicit rebuke of the company's most profitable customers.
By the numbers: Thanks to Robinhood day-traders, the brokerage took in a stunning $331 million in payment for its customers' order flow in the first quarter of 2021. Of that, exactly $0 came from the virtuous users holding on to long-term investments and not trading at all.
SEC chair Gary Gensler, in congressional testimony on Thursday, took Buffett's side of the debate, making it clear that he's not a fan of "gamification, behavioral prompts, predictive analytics, and differential marketing" — all tools that Robinhood uses to drive growth.
The other side: Even Buffett made mistakes early in his investment career — that's how people learn. And the YOLO crowd is well aware of what they're risking when they go all-in on speculative vehicles like dogecoin.
Robinhood is also correct to point out that the people who made fortunes by investing alongside Buffett were overwhelmingly white and upper-middle class, in an era when most Americans were effectively shut out from any access to the stock market at all.
The bottom line: The speculators making (and losing) money on Robinhood don't want to be protected from taking risks. The paternalistic instincts of Buffett and Gensler are understandable, but trading can be fun, especially when, as now, the Extremely Online teens are wildly outperforming their grandparents.
Go deeper