S.C. governor orders end to federal COVID-related unemployment benefits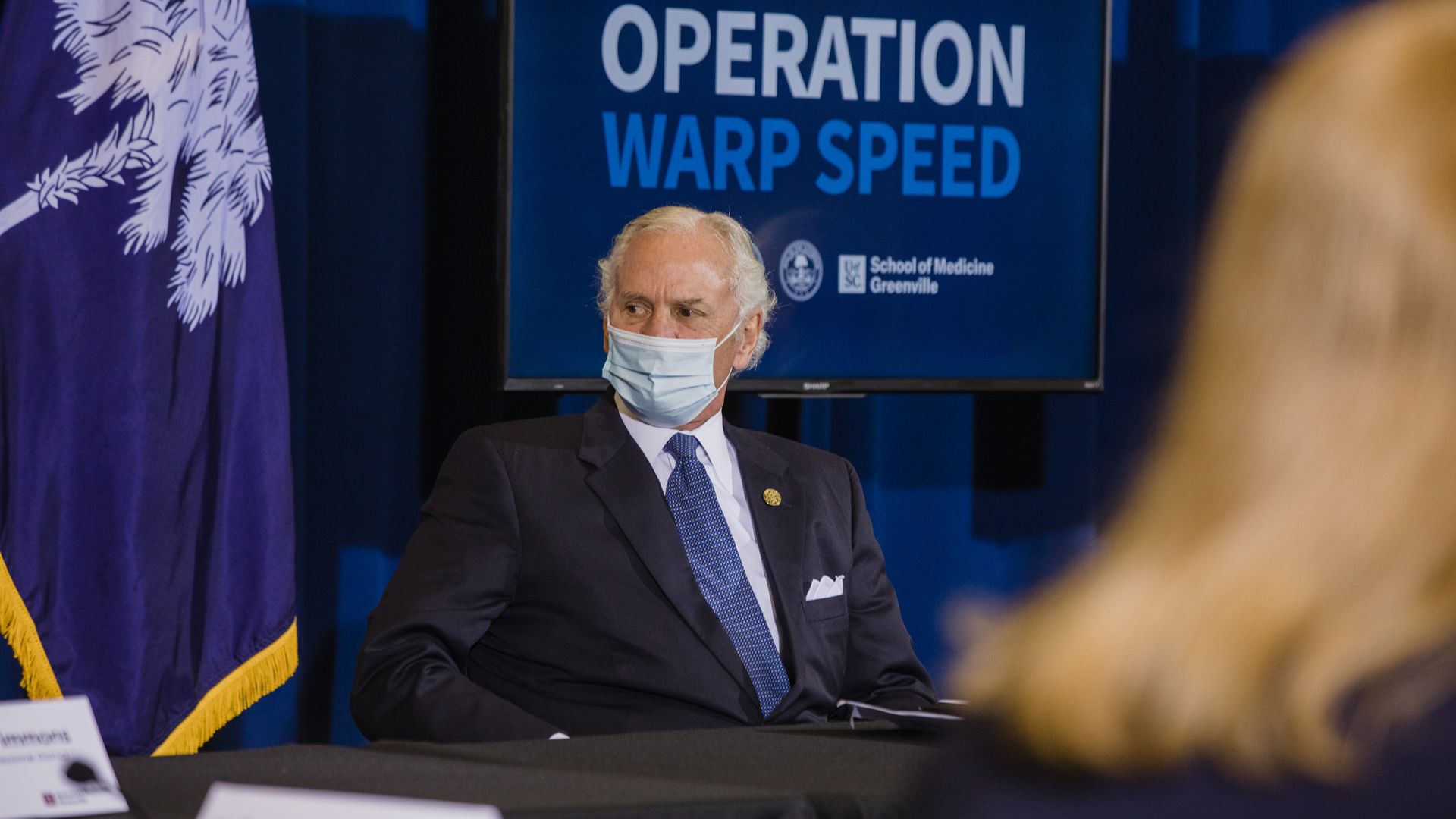 South Carolina Gov. Henry McMaster (R) on Thursday ordered the termination of the state's participation in all federal, pandemic-related unemployment benefit programs.
Driving the news: McMaster cited labor shortages, but some experts say it's the job climate and not unemployment benefits that is determining the pace at which people are returning to work.
The state currently has 81,684 open positions, according to Department of Employment and Workforce Director Dan Ellzey.
What he's saying: "South Carolina's businesses have borne the brunt of the financial impact of the COVID-19 pandemic," McMaster wrote in a letter to Ellzey.
"Those businesses that have survived – both large and small, and including those in the hospitality, tourism, manufacturing, and healthcare sectors – now face an unprecedented labor shortage," he added.
"What was intended to be a short-term financial assistance for the vulnerable and displaced during the height of the pandemic has turned into a dangerous federal entitlement."
The move takes effect June 30.
The big picture: As economic recovery continues, states have moved to return their labor force to pre-pandemic levels.
McMaster's announcement follows a similar move by Montana Gov. Greg Gianforte (R) earlier this week, per AP.
A Labor Department spokesperson told AP that the department has seen no evidence that enhanced unemployment benefits keep people from seeking work. "Choosing to eliminate these critical benefits will have the greatest impact on the most vulnerable," the spokesperson said.
Several states, including Arizona, Florida and Kentucky, have said they're reinstating full work search requirements for people who receive unemployment benefits.
Go deeper