Why waiving vaccine patents might be a bad idea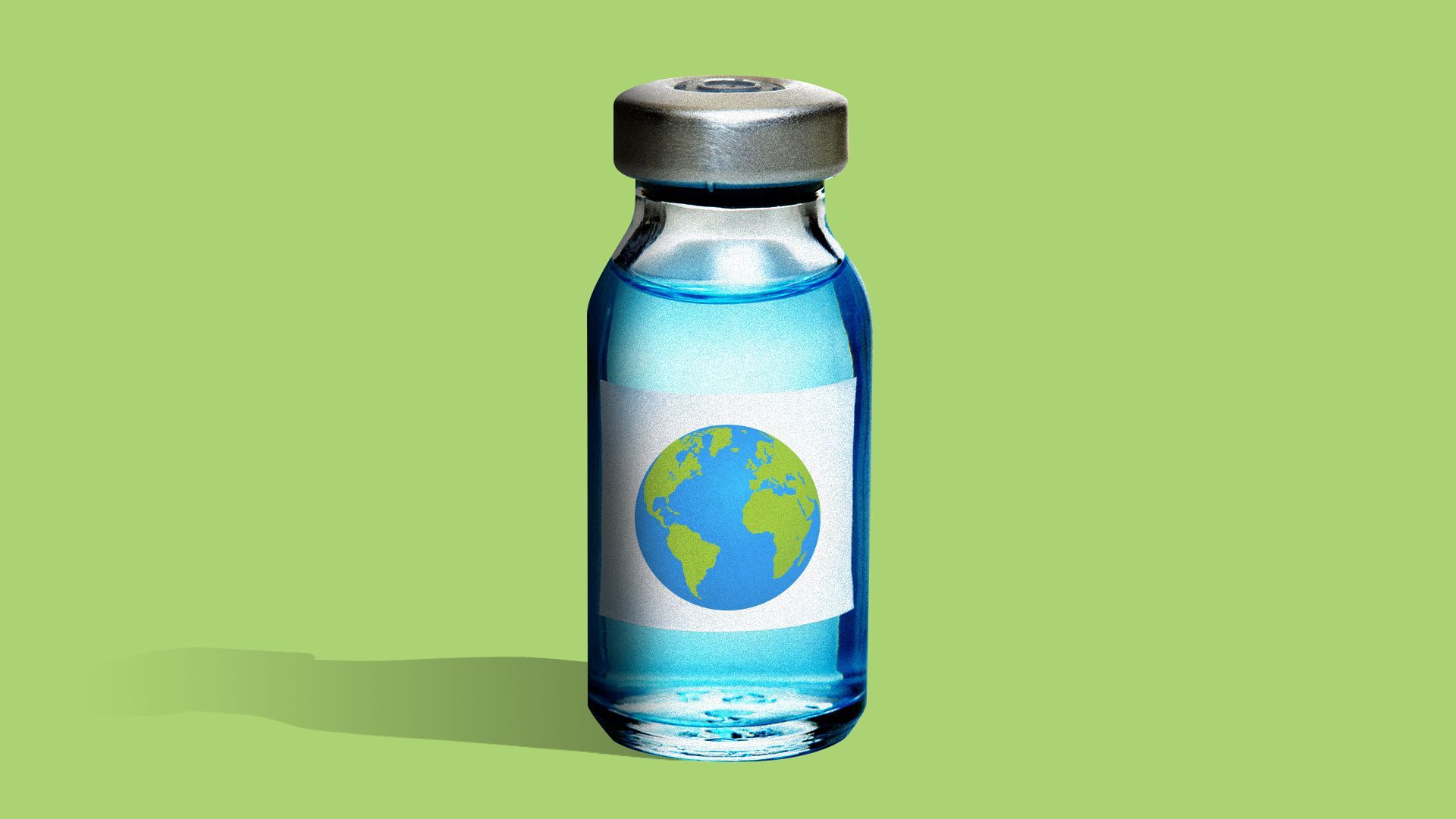 It will take more than waiving patent protections for coronavirus vaccines — which the Biden administration now says it supports — to fix the gaping global divide in access.
Why it matters: Waiving drug companies' intellectual property rights risks setting a bad precedent for future investment in new drugs. And that risk may not be worth it without additional steps to meaningfully increase the availability of shots across the world.
What happens next: The U.S. "will actively participate in text-based negotiations at the World Trade Organization" to waive intellectual property protections, U.S. World Trade Organization Ambassador Katherine Tai said in a statement yesterday, adding that the negotiations will take time.
If agreed to, a waiver "will create a risk-free environment for any potential manufacturers to go and reverse-engineer some of these vaccines, if they have the capability," said Tahir Amin, co-founder and co-executive director of the Initiative for Medicines, Access & Knowledge.
Amin said new manufacturers may be able to begin making some of the vaccines using more traditional technology by the end of the year, although it could take longer to figure out how to make mRNA vaccines.
The other side: Some experts and activists say other steps — including funding and logistical support to scale up manufacturing — would increase global vaccine supply more quickly.
"Unfortunately the time and energy dedicated to this negotiation may distract from and slow down what is urgently needed, which is a comprehensive approach to increasing global vaccine manufacturing capacity," said Krishna Udayakumar, director of the Duke Global Health Innovation Center.
"Standing up new manufacturing, even in a circumstance where you have a full tech transfer and are cooperating closely with a new manufacturing partner, which isn't the case here, would still take six months in the best cases, and usually much longer," former FDA Commissioner Scott Gottlieb said. Gottlieb is on the board of Pfizer.
And experts are worried that weakening patent protections, in addition to being a potentially inefficient solution, would carry some significant long-term risks, especially in future pandemics.
"The only immediate beneficiary here is China, who has long sought a dismantling of these global rules that protect America's intellectual property, and is positioned to copy these vaccines," Gottlieb said.
"I wonder whether we want to send potential firms the message that the larger the health crisis, the less we will respect and protect your IP. That's a great system if you think this is the last pandemic we'll face," tweeted Craig Garthwaite, a professor at Northwestern University.
Editors note: This story has been updated to reflect the fact that Gottlieb is on Pfizer's board.
Go deeper