What's next for Google's data center carbon plan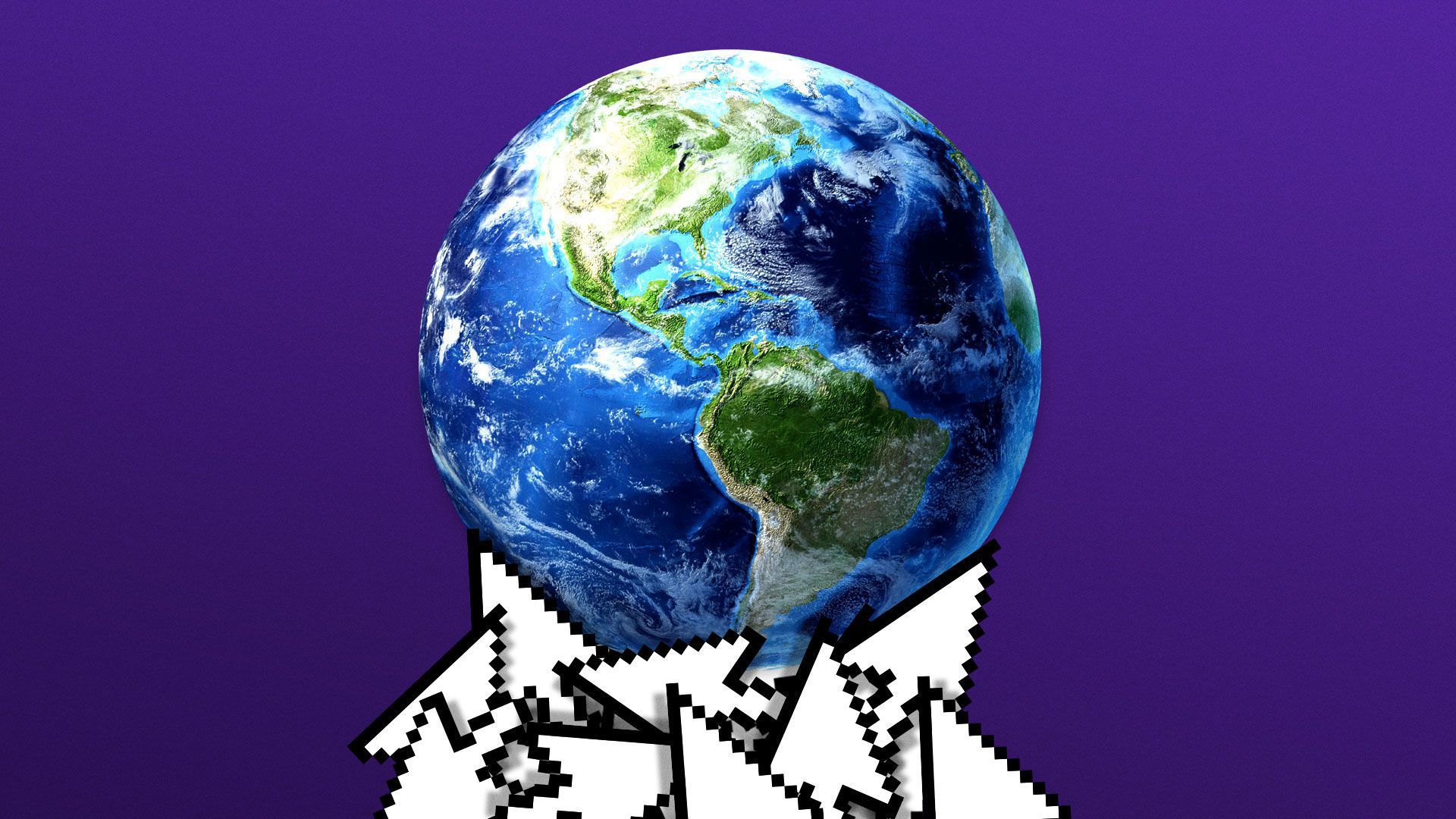 Google and the energy company AES announced a 10-year deal to supply three Northern Virginia data centers with 90% power from zero-emissions sources on an hourly basis.
Why it matters: It's the latest move in Google's pledge to have all its operations run round-the-clock on carbon-free power by 2030.
Data centers use lots of power. Google says it already buys enough renewable power annually to match the company's power use.
But that's not the same thing as never relying on fossil generation, and its operations rely on grids with varying levels of coal and gas.
Google said last month that five data center sites — in Denmark, Finland, Iowa, Oklahoma and Oregon — are now around 90% carbon-free 24/7.
How it works: AES said it would supply Google with a 500-megawatt mix of wind, solar, hydro and battery storage it will develop or contract.
The portfolio will require roughly $600 million of investment and generate 1,200 permanent and temporary jobs, it said, while calling it a way to help decarbonize the region's grid more broadly.
"Our plan is to provide this kind of carbon-free energy product in the future to a wide range of customers in similar circumstances," AES Clean Energy President Leo Moreno tells Axios.
The big picture: Google CEO Sundar Pichai told Axios' Andrew Freedman that relying only on carbon-free power around the clock everywhere is their "moonshot goal."
"Moving to a world where we are able to operate by sourcing clean energy for every location and where you are, and, and doing it across your operational footprint in everything you do — I think that's profound," he said in a recent interview.
Go deeper