Liz Cheney refuses to back down on Trump criticism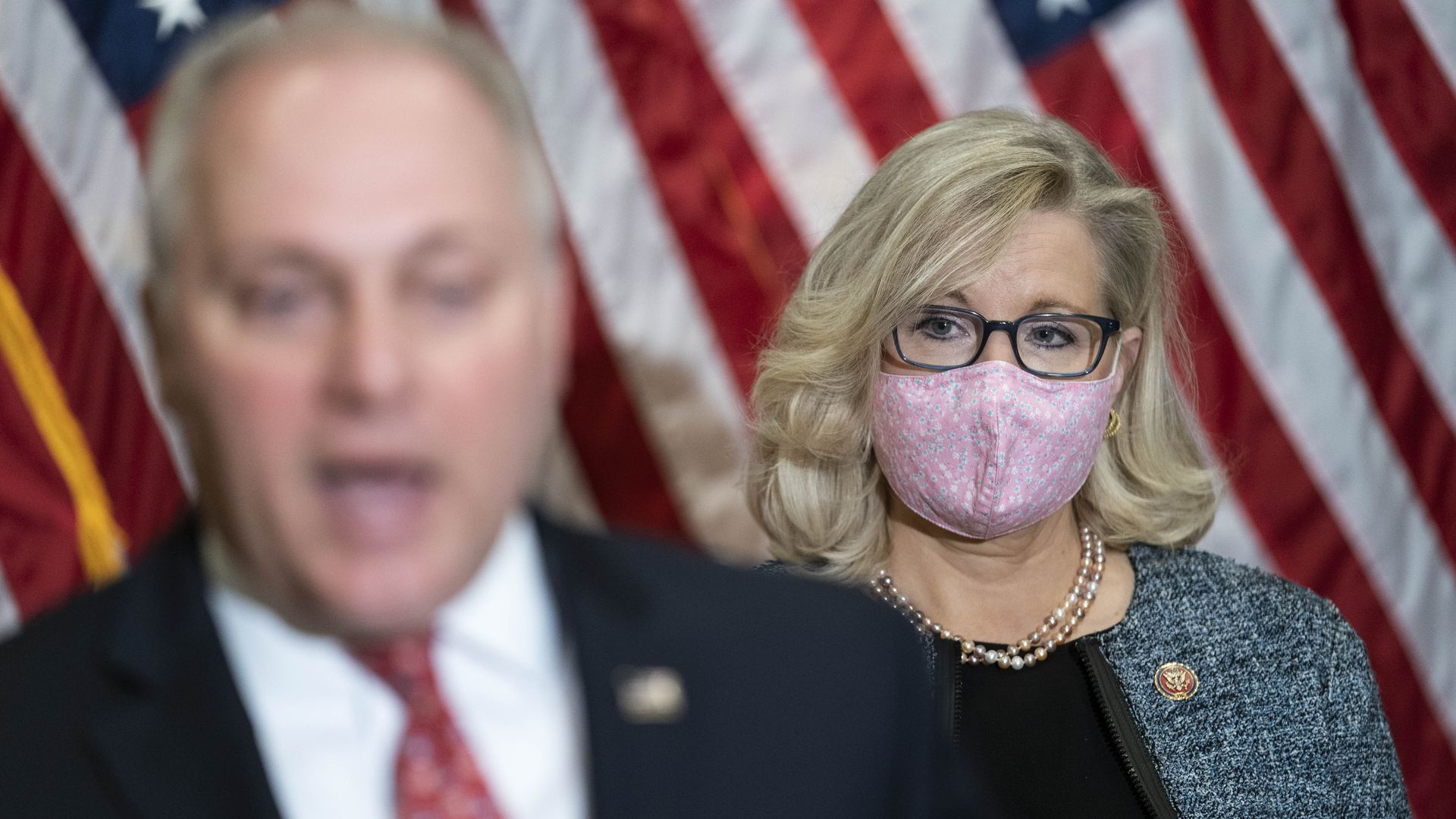 Rep. Liz Cheney (R-Wyo.), the No. 3 Republican on the House, tweeted Monday that anyone promoting "THE BIG LIE" that the 2020 election was stolen from Donald Trump is "turning their back on the rule of law" and "poisoning our democratic system."
Why it matters: Top Republicans are now openly suggesting that Cheney could be removed from her leadership position because of her criticism of Trump, who remains the most popular figure in the GOP. Cheney was one of ten House Republicans who voted to impeach Trump after the Jan. 6 Capitol riot.
In February, the House GOP conference held a secret ballot about whether to retain Cheney in her current role. She won overwhelmingly, 145-61.
Since then, Cheney has increasingly been at odds with other top House Republicans, including Leader Kevin McCarthy (R-Calif.) and Whip Steve Scalise (R-La.), about whether Trump should be a part of the GOP's future.
What they're saying: "This idea that you just disregard President Trump is not where we are, and, frankly, he has a lot to offer still," Scalise told Axios Friday.
The other side: "If a prerequisite for leading our conference is continuing to lie to our voters, then Liz is not the best fit," Rep. Anthony Gonzalez (R-Ohio), who also voted to impeach Trump, told The Hill last week.
"Liz isn't going to lie to people. Liz is going to say what she believes. She's going to stand on principle. And if that's going to be distracting for folks, she's not the best fit. I wish that weren't the case," Gonzalez added.
The big picture: The divisions between the pro-Trump GOP and Cheney, as well as her allies like Senate Minority Leader Mitch McConnell (R-Ky.), threaten to derail the Republicans' chances of winning control of Congress in the 2022 midterms.
Editor's note: This story has been updated to correct the attribution of a quote to Rep. Steve Scalise.
Go deeper