EU proposes lifting non-essential travel restrictions for fully vaccinated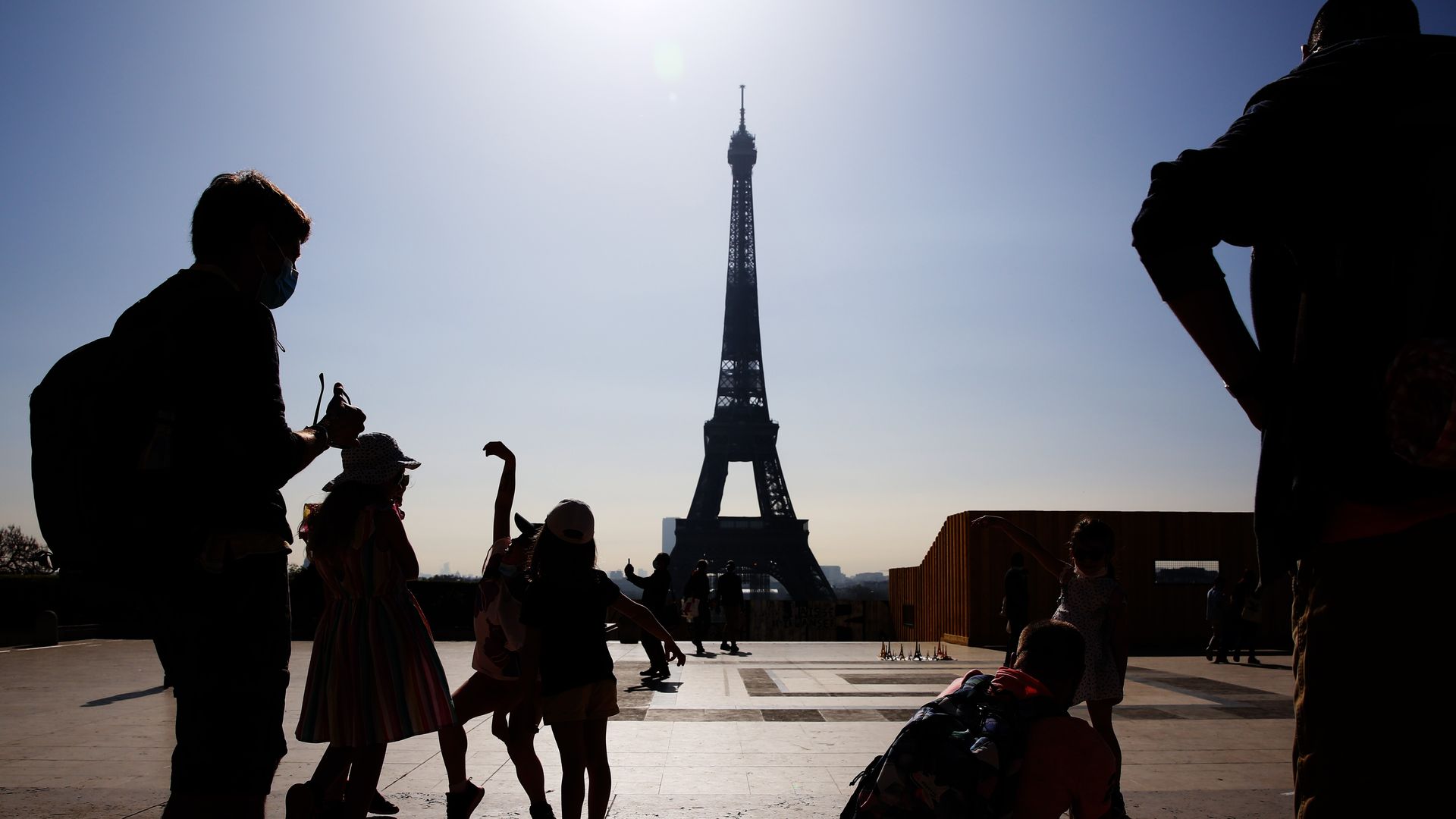 The European Commission on Monday proposed easing restrictions on non-essential travel for visitors who have been fully vaccinated against COVID-19.
Why it matters: The recommendation could be adopted by the European Union's 27 member states as early as May 5, paving the way for the return of summer travel to one of the world's most popular tourism destinations.
The Commission is also proposing expanding the list of countries from which non-essential travel is permitted, regardless of vaccination status, based on the state of each country's outbreak. Travelers could still be subject to testing and/or quarantine restrictions.
The proposal includes the right to exercise an "emergency brake" option to suspend travel in order to protect against the risk of contagious new virus variants, which have led to massive outbreaks in countries like India.
Between the lines: The EU is currently working to implement a "Digital Green Certificate," referred to by many as a "vaccine passport," that would provide a standard of proof that travelers have been vaccinated, tested negative for COVID-19, or have recovered from COVID-19.
Until the Digital Green Certificate is operational, member states will be permitted to make their own determinations on how to evaluate vaccination status from outside travelers.
The U.S. is being closely consulted on the European passport, so any future American system will likely use similar protocols.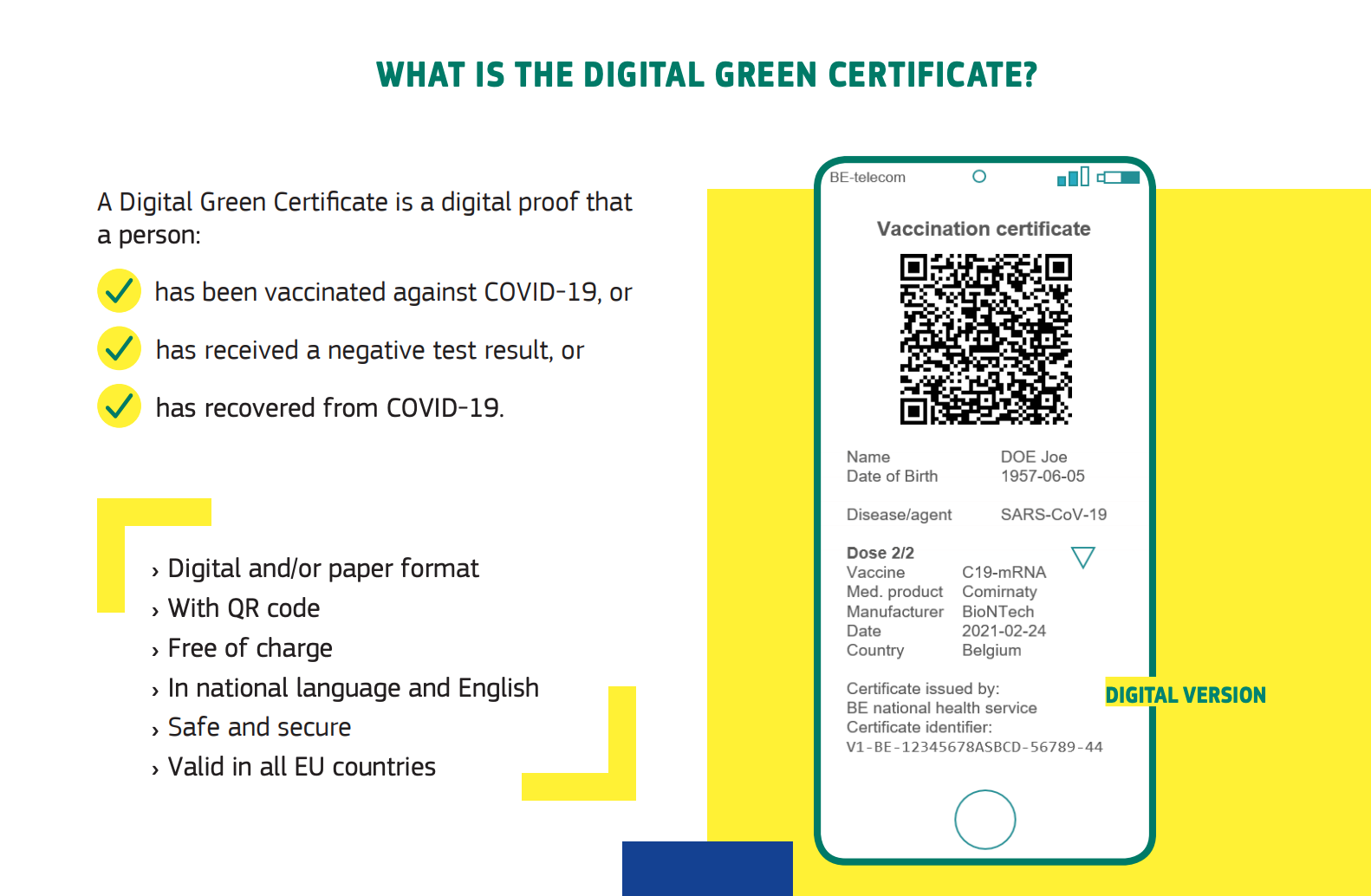 Go deeper