DeSantis signs order ending all local COVID-19 restrictions in Florida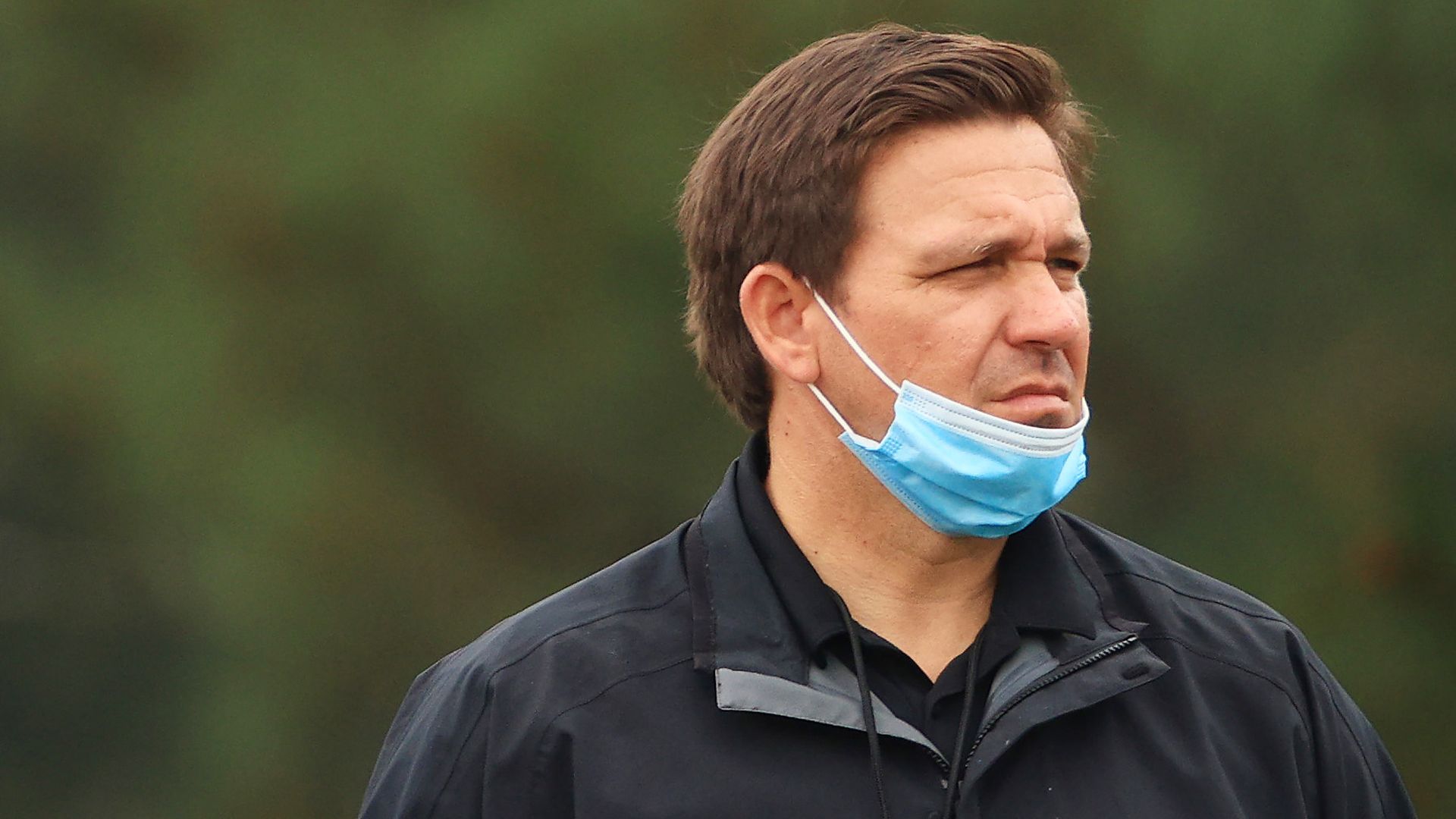 Florida Gov. Ron DeSantis (R) on Monday signed an executive order to end all local emergency orders relating to COVID-19, effectively halting enforcement of restrictions across the state, the Miami Herald reports.
Why it matters: DeSantis argued that continuing to mandate restrictions would undermine confidence in the vaccines, which he stressed are effective and have been administered to much of the state's elderly population.
The big picture: New coronavirus infections are falling across most of the country and 38% of the adult U.S. population is fully vaccinated, though health experts caution that variants could still threaten to reverse the country's progress.
Florida, which became one of the world's epicenters for the virus in July, has fully vaccinated 37.3% of its population.
About one in 609 residents in the state have died from the virus, compared to a national rate closer to one in 569 people, per the Orlando Sentinel.
What they're saying: DeSantis accused governors of seizing power during the pandemic through executive orders meant to enforce social distancing and stay-at-home orders.
"Now in the state of Florida, we worked very hard, particularly since this summer, to jettison those types of policies and we focused on lifting people up. We wanted people going back to work, we wanted our kids to be in school, we thought that that was very important," he said.
The other side: Rick Kriseman, the mayor of St. Petersburg, tweeted, "To be clear, cities like St. Pete, Tampa, Orlando, Miami and Miami Beach, saved Florida and the governor's behind throughout this pandemic. Can you imagine if each city had been led by Ron DeSantis? How many lives would have been lost? What would our economy look like today?"
Go deeper: Florida Gov. Ron DeSantis bans coronavirus "vaccine passports"
Go deeper