WHO: More COVID-19 cases reported in last 2 weeks than in first 6 months of pandemic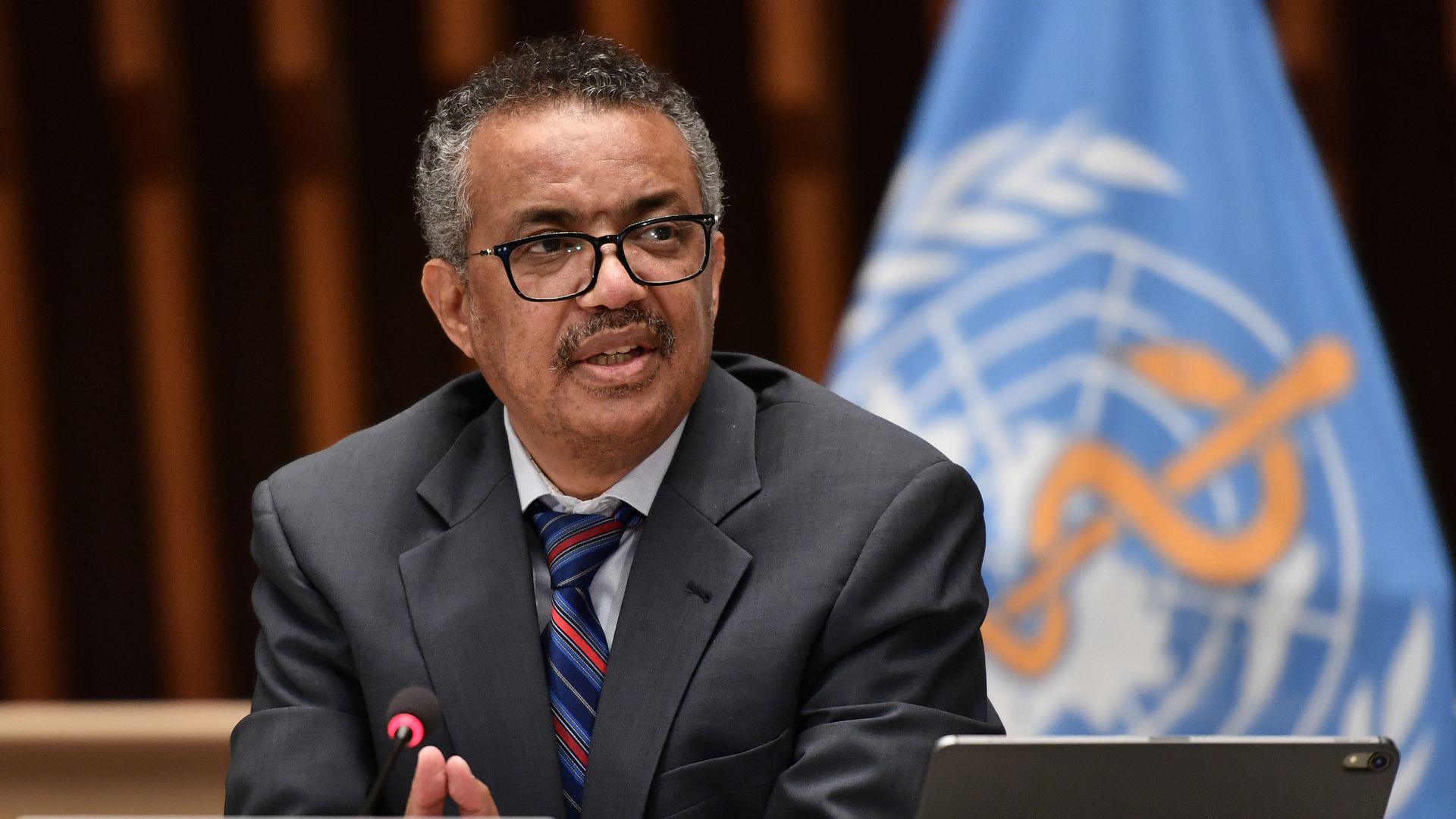 The number of global coronavirus cases reported in the last two weeks eclipses the first six months of the pandemic, the World Health Organization (WHO) said Monday.
Why it matters: It underscores the severity of the current wave of infections in India, which surpassed 400,000 cases for the first time over the weekend, as well as a record-high number of deaths, per data from Johns Hopkins University.
India and Brazil make up more than half of last week's cases, according to WHO Director-General Tedros Adhanom Ghebreyesus, but many other countries all over the world "face a very fragile situation."
What they're saying: "What's happening in India and Brazil could happen elsewhere unless we all take these public health precautions that WHO has been calling for since the beginning of the pandemic," Tedros said, urging everyone to follow safety measures.
"Vaccines are part of the answer, but they are not the only answer."
Go deeper