Solidia closes $78 million funding as carbon removal popularity grows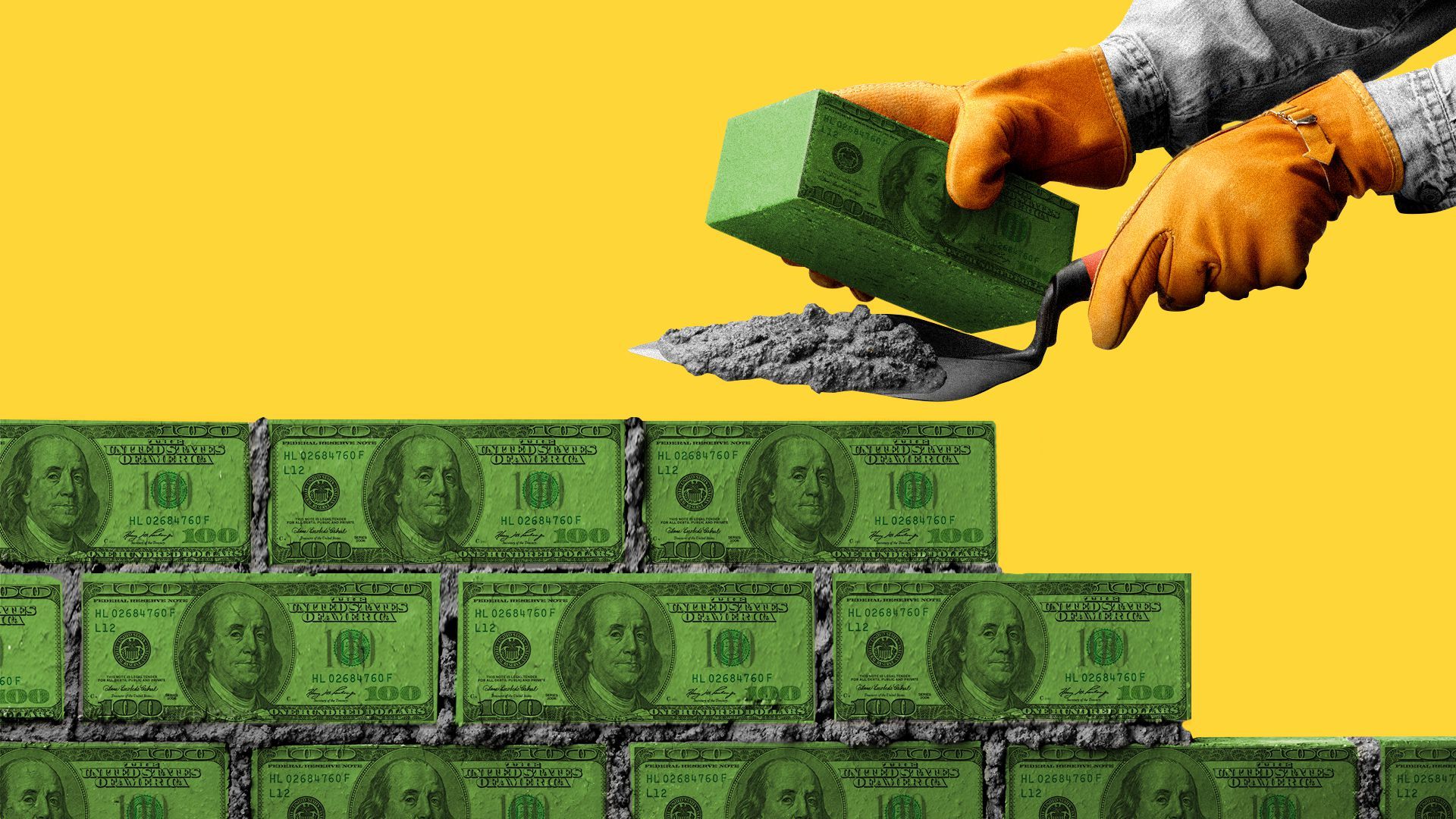 Solidia Technologies, a firm with tech that absorbs CO2 in the concrete curing process, has raised another $78 million from some heavy-hitting VC players.
Why it matters: The funding is the latest sign of interest — and optimism — around various types of carbon removal technologies.
In addition to curing concrete with CO2 instead of water, New Jersey-based Solidia also uses a lower emissions cement manufacturing process.
Driving the news: The financing round is led by Imperative Ventures and Zero Carbon Partners, and new investors include Bill Gates' Breakthrough Energy Ventures.
Existing backers providing new funds include BP, John Doerr and OGCI Climate Investments, which is the VC arm of the Oil and Gas Climate Initiative, a consortium of multinational oil giants.
Solidia also named Bryan Kalbfleisch, a building materials industry veteran, as CEO.
The big picture: Cement production is a very large and high emissions industrial sector, accounting for an estimated 7% of global CO2.
That helps explain the interest in cutting those emissions and opportunities for absorbing CO2 in the production process.
CarbonCure, another firm that embeds CO2 in concrete, has backers including Amazon and Microsoft.
Go deeper