Consultants double-dip for Ohio Senate hopeful and his super PAC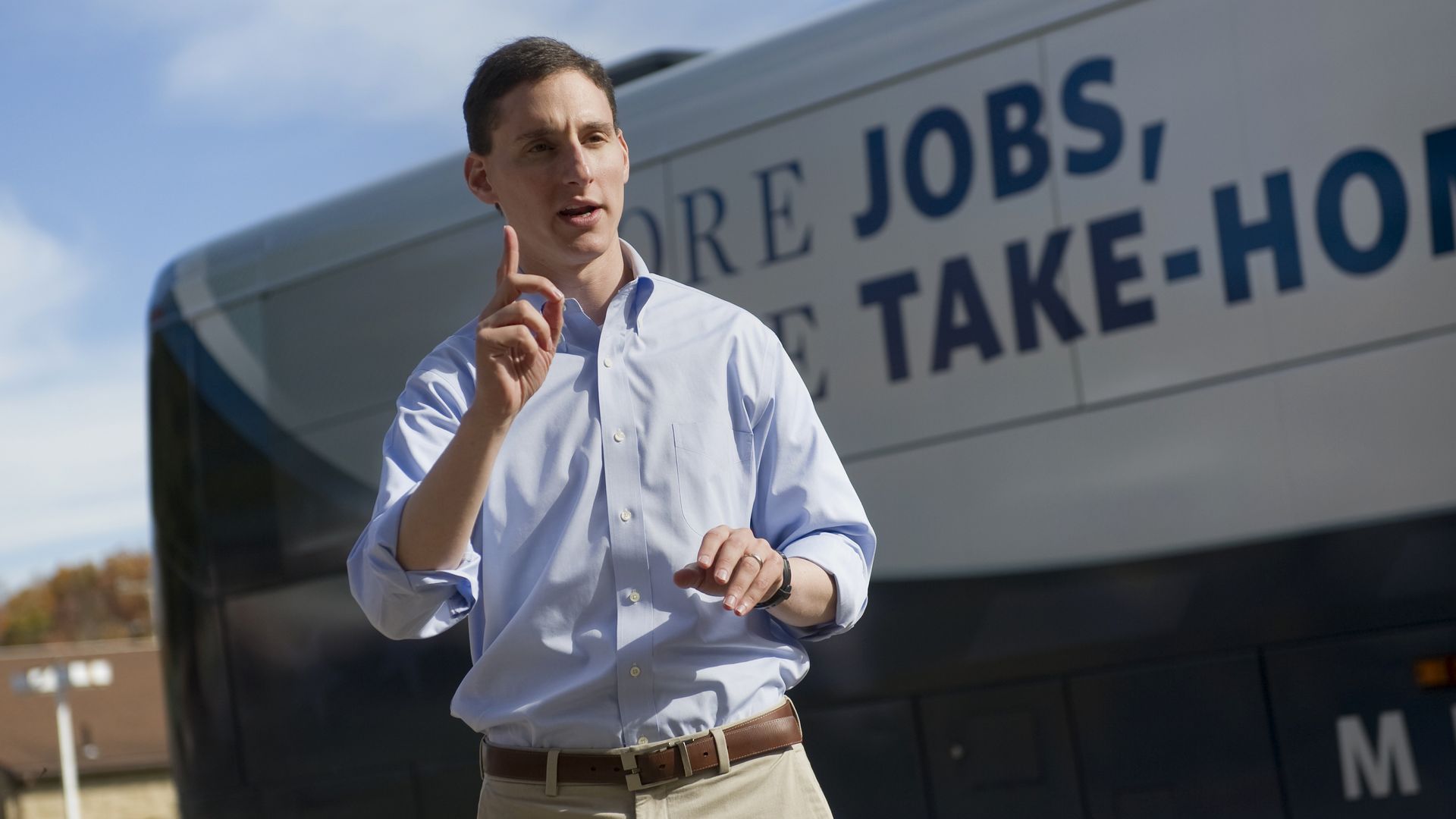 A prominent political consulting firm is buying ads for both Republican Josh Mandel's Ohio Senate campaign and a new pro-Mandel super PAC required by law to operate independently of the campaign, records show.
Why it matters: Campaigns and super PACs can employ the same vendor as long as its work for each remains entirely separate. But that overlap in the pro-Mandel effort shows a tight connection to this new, ostensibly independent group.
What's new: The super PAC, dubbed the USA Freedom Fund, announced Friday it will buy a round of TV ads during the Kentucky Derby backing Mandel and attacking his GOP primary opponents.
That announcement came in a press release from the firm Axiom Strategies, which is serving as the Mandel campaign's ad buyer by way of a subsidiary called AxMedia.
The USA Freedom Fund reported paying a firm called Armada Strategies to place its ads. That firm's address is a Florida post office box. Its website is inactive, and its Delaware corporate records don't list any officers.
In Federal Communications Commission filings, though, the super PAC lists Armada's point of contact as a consultant named Sarah Blue. Blue is a senior media buyer at Axiom's AxMedia subsidiary.
Between the lines: Vendors must establish firewalls between their work for federal political campaigns and allied super PACs, in order to stay on the right side of laws barring candidates from coordinating with supportive independent groups.
"We do have an internal firewall," Axiom vice president Robert Uithoven said in an email. He did not immediately respond to requests for more detailed information.
The big picture: Mandel, a former Ohio state treasurer, is competing in a competitive Republican primary where deep-pocketed independent spenders are already starting to emerge.
One of his opponents, "Hillbilly Elegy" author J.D. Vance, enjoys the backing of a super PAC financed by millions from prominent tech executive Peter Thiel.
Another opponent, former Ohio GOP chair Jane Timken, loaned her own campaign $1 million during the first quarter of the year.
Go deeper