Here comes the reopening boom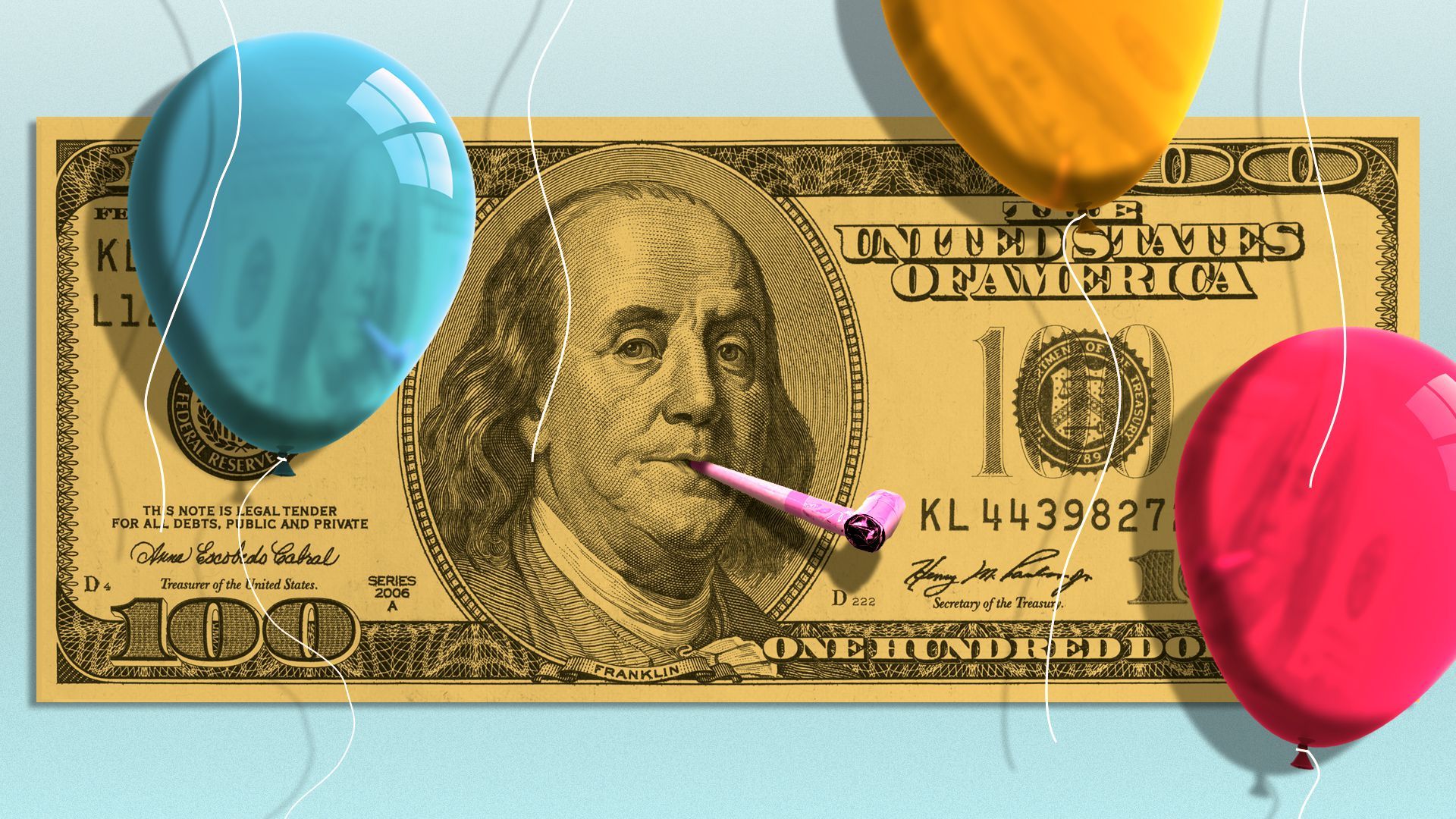 Declining COVID cases, rising vaccination rates, trillions of dollars in government spending and an accommodative Federal Reserve are coming together to create a year of U.S. economic growth for the record books.
Why it matters: A sustained, surging economy is the best way to erase the brutal legacy of business losses and unemployment caused by the pandemic.
Driving the news: This morning's first look at Q1 U.S. economic growth is expected to top 6%.
Year-long forecasts for growth are even higher; Goldman Sachs — in a research note literally titled "Anatomy of a Boom" — predicts more than 7% growth in 2021, a sustained pace not seen in more than 30 years.
The bank writes that post-vaccine hopes of economic rebound are changing from "from forecast to fact."
The Federal Reserve also upgraded its view of the economy yesterday and this week's measure of consumer confidence hit its highest reading since the pandemic began.
What's next: More data is coming to bolster the boom case.
Retail sales are expected to have surged in March, with Credit Suisse forecasting sales will top the pre-pandemic peak of Feb. 2020, and housing starts should reverse a recent decline.
The bottom line: Get used to lots of economic charts going up and to the right.
Go deeper