Scoop: Inside the pitch to create Trump Media Group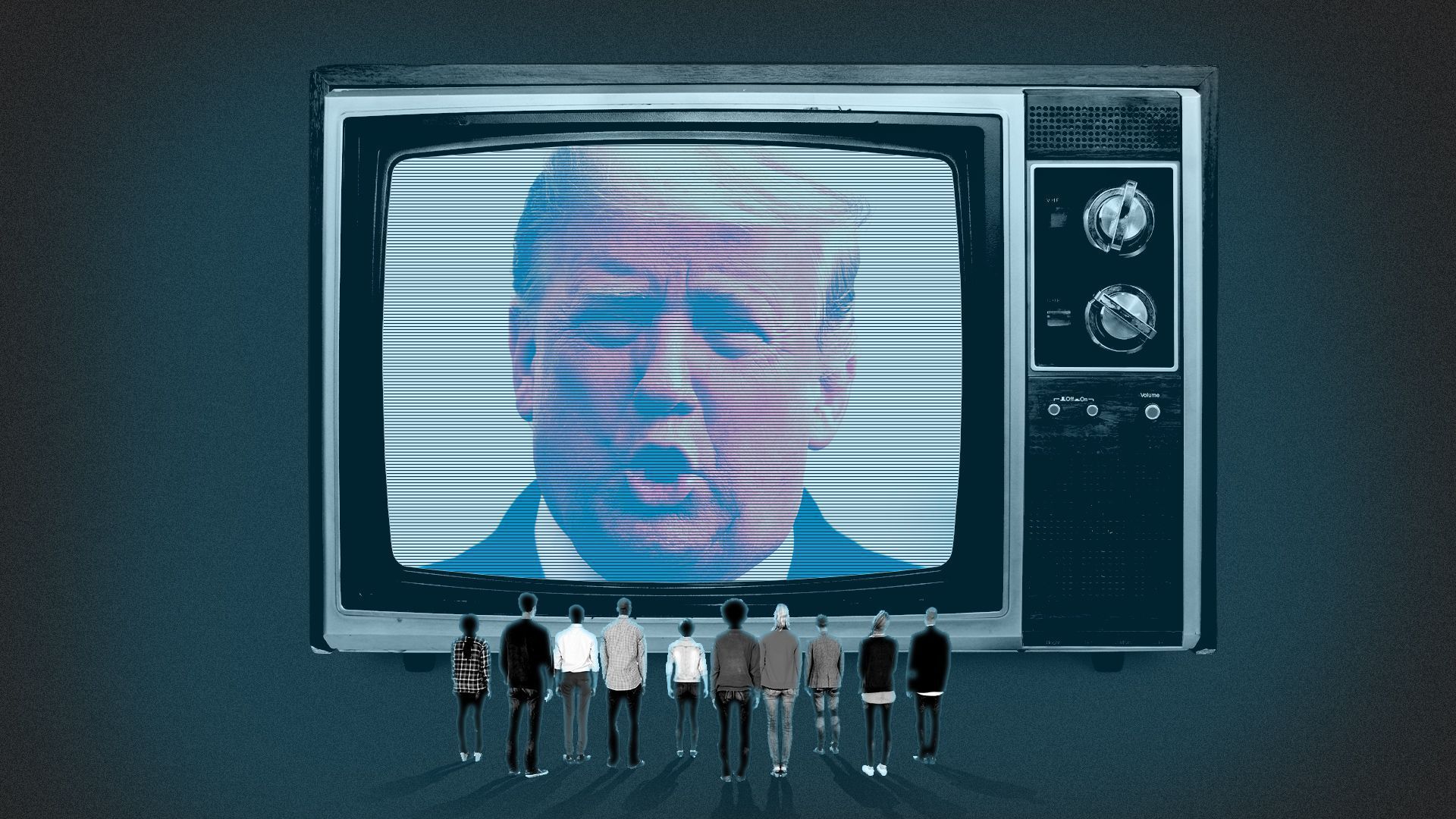 Donald Trump last month was pitched on launching a multi-billion dollar media and technology company built around his personal brand, with the idea that it could go public via a SPAC.
Behind the scenes: The 24-page presentation made its way to Trump's desk at Mar-a-Lago, although it does not seem to have gained traction with the former president.
One individual listed as being part of the proposed management team says he is no longer involved, while another says he was never affiliated with the effort.
The idea: Trump Media Group — headed by Trump as its CEO, chairman and president — is referred to in the pitch deck as "a conservative media powerhouse that will rival the liberal media and fight back against 'Big Tech' companies of Silicon Valley."
It was to be comprised of three divisions: Trump+ (a subscription-based content business that gets compared to Netflix and Disney+), Trump Social Media (which would take a stake in existing companies or build its own), and Trump Technologies (which would provide alternatives to internet services like AWS and Stripe, and promise not to censor customers).
It forecast a base case valuation of $15 billion, with Trump+ alone at $9.2 billion.
It also suggested that TMG would go public, and presumably raise capital, via a SPAC. No mention of other funding sources, including if Trump would be asked to invest.
The bottom line: While this particular proposal seems dead in the water, it offers a glimpse into the sorts of business endeavors being presented to Trump, who has expressed interest in building a new media company.
Go deeper