Joe Rogan walks back anti-vaccination comments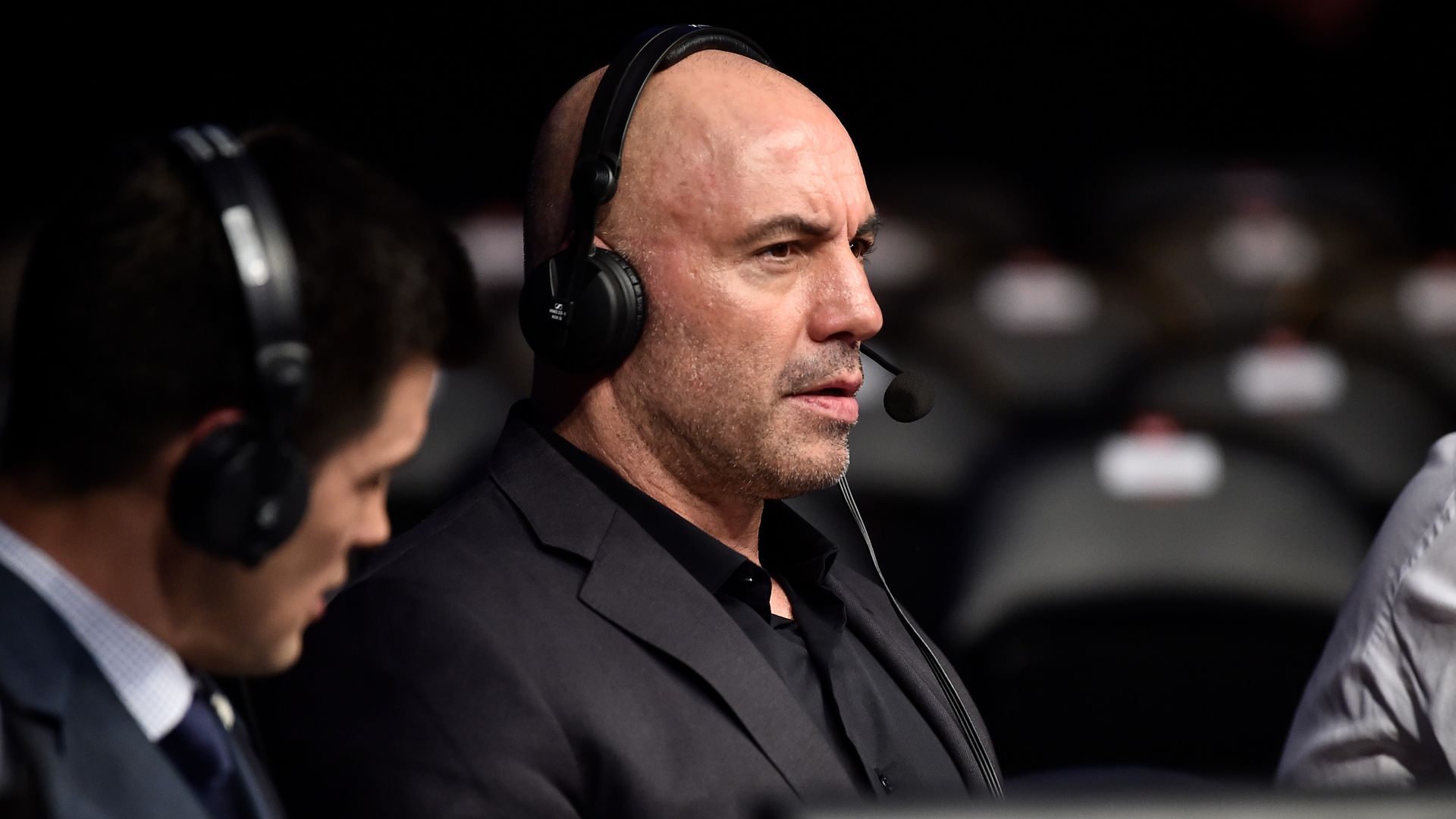 Joe Rogan back-pedaled on statements he made on his podcast last week when he suggested young people who are healthy do not need to get the coronavirus vaccine.
Why it matters: Rogan's comments drew swift backlash from critics, including multiple Biden officials.
"Did Joe Rogan become a medical doctor while we weren't looking?" White House communications director Kate Bedingfield quipped when asked about the comments on TV Wednesday.
"You're talking about yourself in a vacuum," said White House chief medical adviser Anthony Fauci on NBC.
Details: On an episode of his podcast out Thursday, Rogan acknowledged the White House's response to his comments and conceded "there's some legitimate science behind this."
"I'm not an anti-vaxx person," he clarified. "I said I believe they're safe and I encourage many people to take them. My parents were vaccinated. I just said that if you're a young, healthy person that you don't need it."
"Their argument was, you need it for other people ... But that's a different argument. That's a different conversation."
Rogan went on to add that his comments were blown out of proportion in part due to clickbait headlines.
He also said he was scheduled to get the Johnson & Johnson vaccine before that vaccine was temporarily paused.
"I'm not a doctor, I'm a f***-ing moron," he said. "I'm not a respected source of information, even for me ... But I at least try to be honest about what I'm saying."
Sources tell Axios that Spotify did not direct Rogan to soften his statements.
The tech giant faced criticism for giving the host a platform to spread misinformation about vaccines.
The big picture: This isn't the first time Spotify has had to reckon with Rogan's comments. The audio company faced blowback for airing episodes of his podcast in October that featured far-right conspiracy theorist Alex Jones.
At the time, Spotify defended its decision not to remove the episode saying, "We are not going to ban specific individuals from being guests on other people's shows, as the episode/show complies with our content policies."
Go deeper: Spotify reports strong Q1 revenue as Joe Rogan podcast exceeds expectations
Go deeper