Psychedelic drug developers hit Wall Street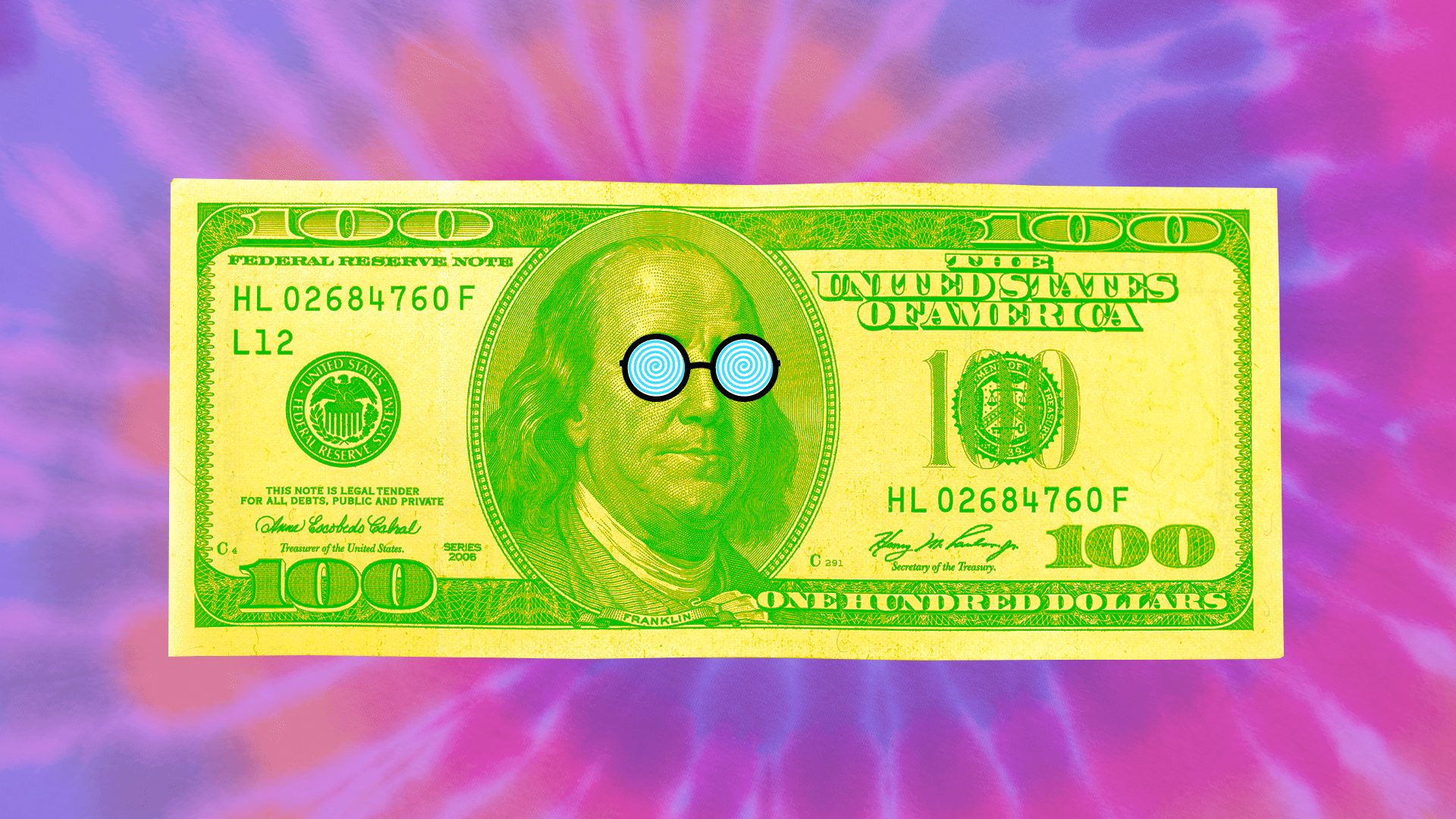 MindMed tomorrow is set to become the second psychedelic drug developer to go public in the U.S., with a third right around the corner.
Why it matters: Wall Street is eagerly volunteering for a high-risk trip, tempted by a massive addressable market for mental health treatments.
The big bet: Most clinical-stage biotech bets are binary, but MindMed has the added challenge of its active ingredient being considered Schedule 1 drugs. In other words, it needs to worry as much about the DEA as the FDA.
Another complicating factor is that MindMed believes its products should be taken under medical supervision, although it's unclear if FDA approval would accept telepresence in lieu of in-person.
In other words, this is a very different legalization process than with cannabis, which is as much about recreational use as it is medical use.
Capital markets: New York-based MindMed went public last year on Toronto's NEO Exchange, after failing to secure a second round of VC funding.
"VCs had blinders on when they saw those three letters: LSD," says MindMed founder and co-CEO JR Rahn. "We got laughed out of most rooms. Where we found patient capital was up in Toronto."
Rahm adds that the move to Nasdaq will allow institutional investors to take larger positions in the company, although it will keep its NEO listing active.
Fellow psychedelics developer Compass Pathways went public last year and currently has a $1.33 billion market cap. ATAI Life Sciences, backed by Peter Thiel, just filed for its own IPO.
The bottom line: Psychedelics have been studied for decades, but were mostly ignored by investors until the past year. What seems to have changed in the past year was the pandemic, which increased public awareness of the scale of mental health ailments, and the relative paucity of available treatments and treatment infrastructure.
Go deeper