SpaceX launches crew of four to the International Space Station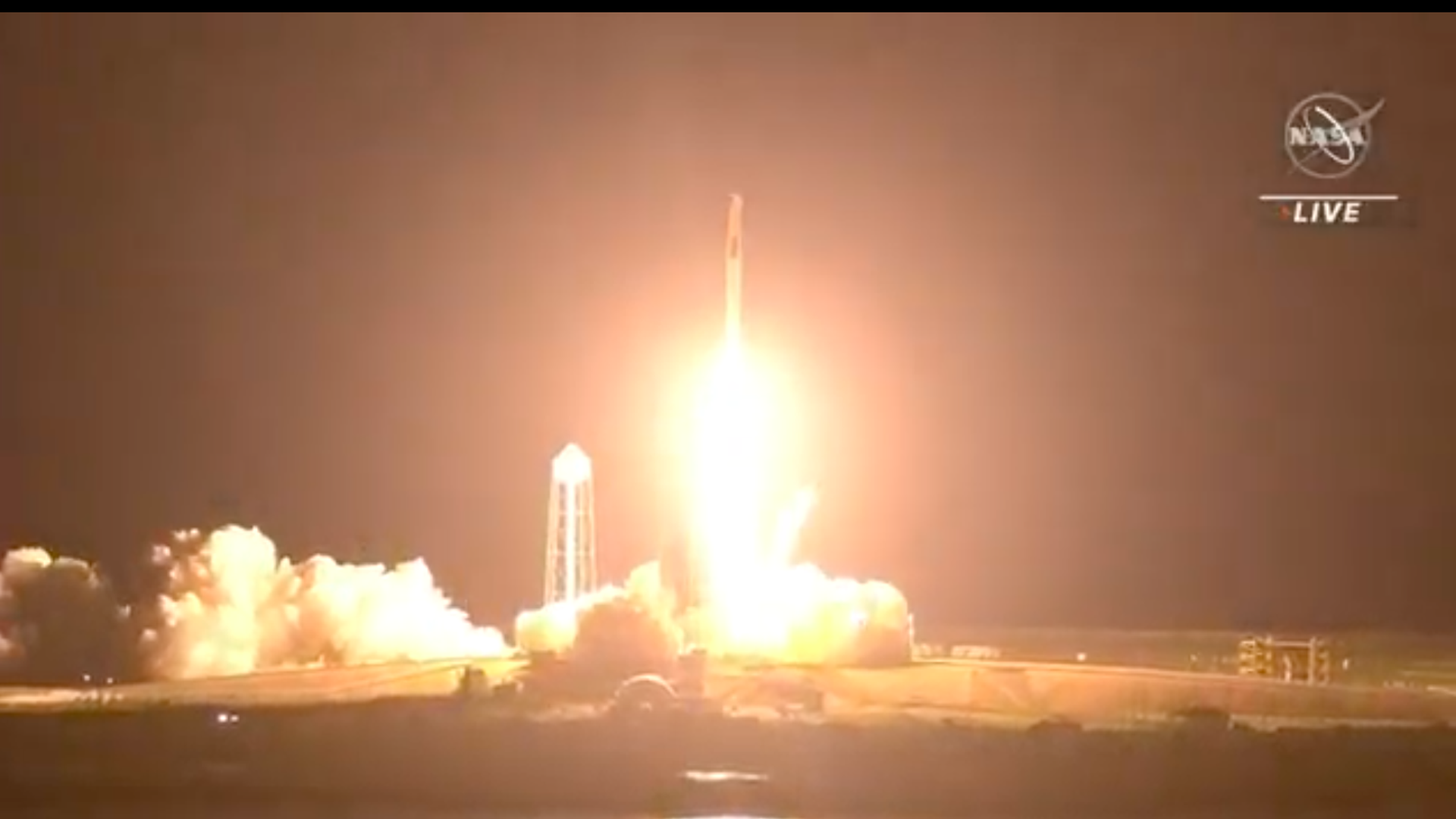 Four astronauts took flight to the International Space Station aboard a SpaceX Crew Dragon early Friday morning.
The big picture: This marks the third time SpaceX has launched people to space for NASA, helping the space agency end its reliance on Russia's Soyuz spacecraft and rocket for trips to the space station.
The state of play: NASA astronauts Shane Kimbrough and Megan McArthur, Japanese astronaut Akihiko Hoshide and the European Space Agency's Thomas Pesquet lifted off from Cape Canaveral, Florida at 5:49 a.m. ET Friday.
The four crewmembers are now flying through space on their way to catch up to and dock with the station.
They are expected to dock at 5:10 a.m. ET Saturday, with the hatch opening a couple hours later.
You can watch a live broadcast of their trip through space via NASA TV, which is expected to air continuous coverage through docking.
What's next: Once the astronauts arrive on the space station, they will join seven other astronauts and cosmonauts already onboard.
Four of the crewmembers are due to fly back to Earth next week.
Go deeper