Banks hunt for footing at Biden's climate summit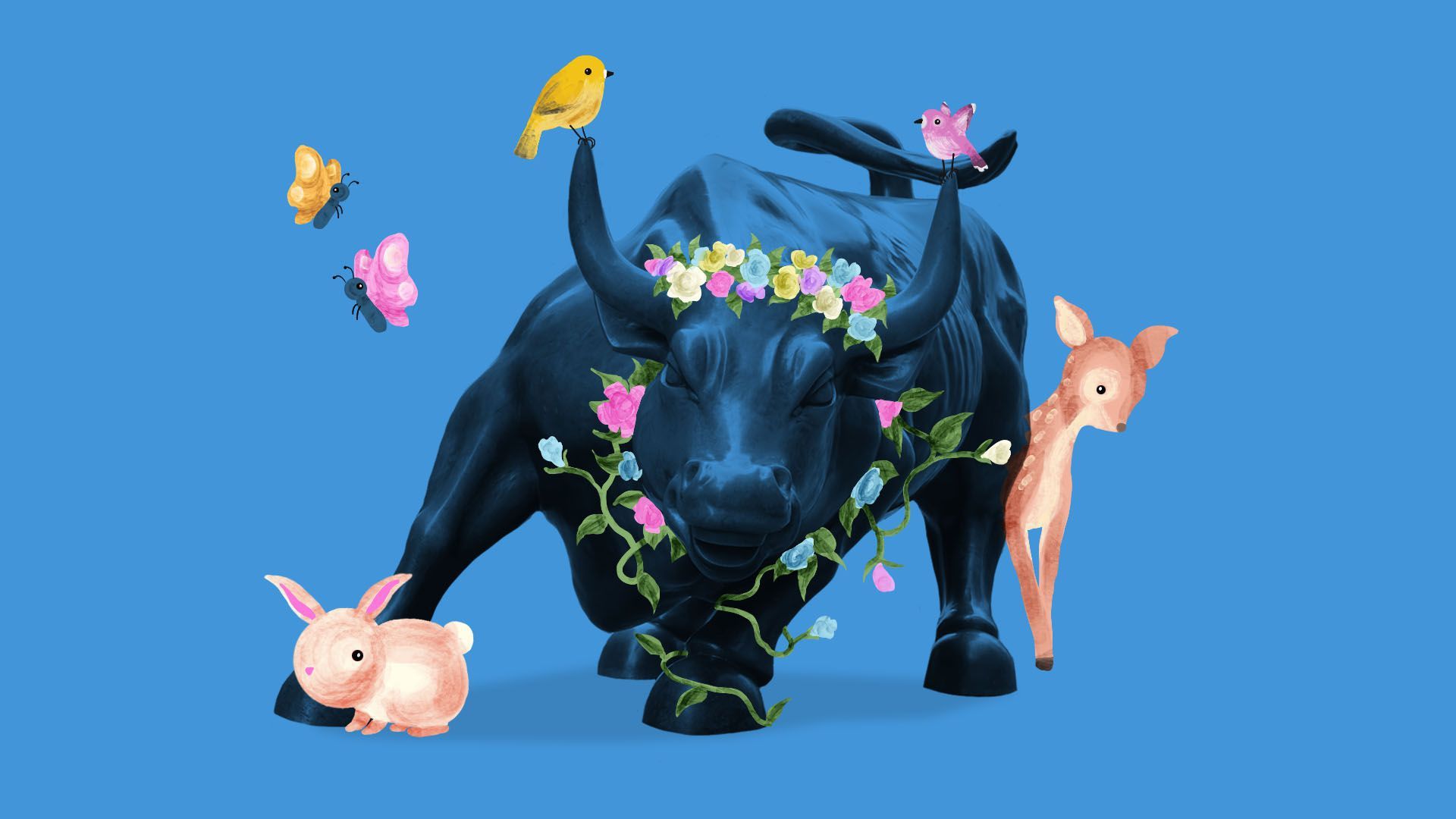 Wall Street got a front seat at President Biden's climate summit.
Why it matters: Banks, as financing gateways for other businesses, could help set the tone for the rest of corporate America. They're facing pressure — from world leaders, the United Nations, activists, you name it — to play their biggest role yet in greening the global economy.
Driving the news: Bank of America and Citigroup CEOs appeared at Thursday's summit — a nod to the role the administration sees banks playing in its efforts.
"Net zero [emissions] is very easy to say, but it's going to be hard to do. Make no mistake about this, this is going to be really hard," Citi's Jane Fraser said.
The White House hasn't yet mandated anything on the climate front from the private sector — though regulators could move to mandate climate risk disclosures.
Background: Financial giants this week signed on to the industry's broadest climate change effort so far, as Axios' Ben Geman reports.
Some banks individually said their operations — including those it finances — would achieve net-zero emissions by 2050.
This UN-backed alliance creates a global common framework to track and verify those emissions. Notably, some banks did not sign on, as Politco reports.
What they're saying: "This is a good business opportunity. We're not doing it because we're getting browbeaten into it," a bank executive involved with the alliance tells Axios of its climate efforts.
Yes, but: Climate activists want banks to go even bigger. Specifically, they want banks to stop financing fossil fuel. The new alliance stops short of calling for that.
Read Axios' Felix Salmon on why greed is green ... See the new climate pledges.
Go deeper