Tim Scott hopes to reintroduce version of GOP police reform bill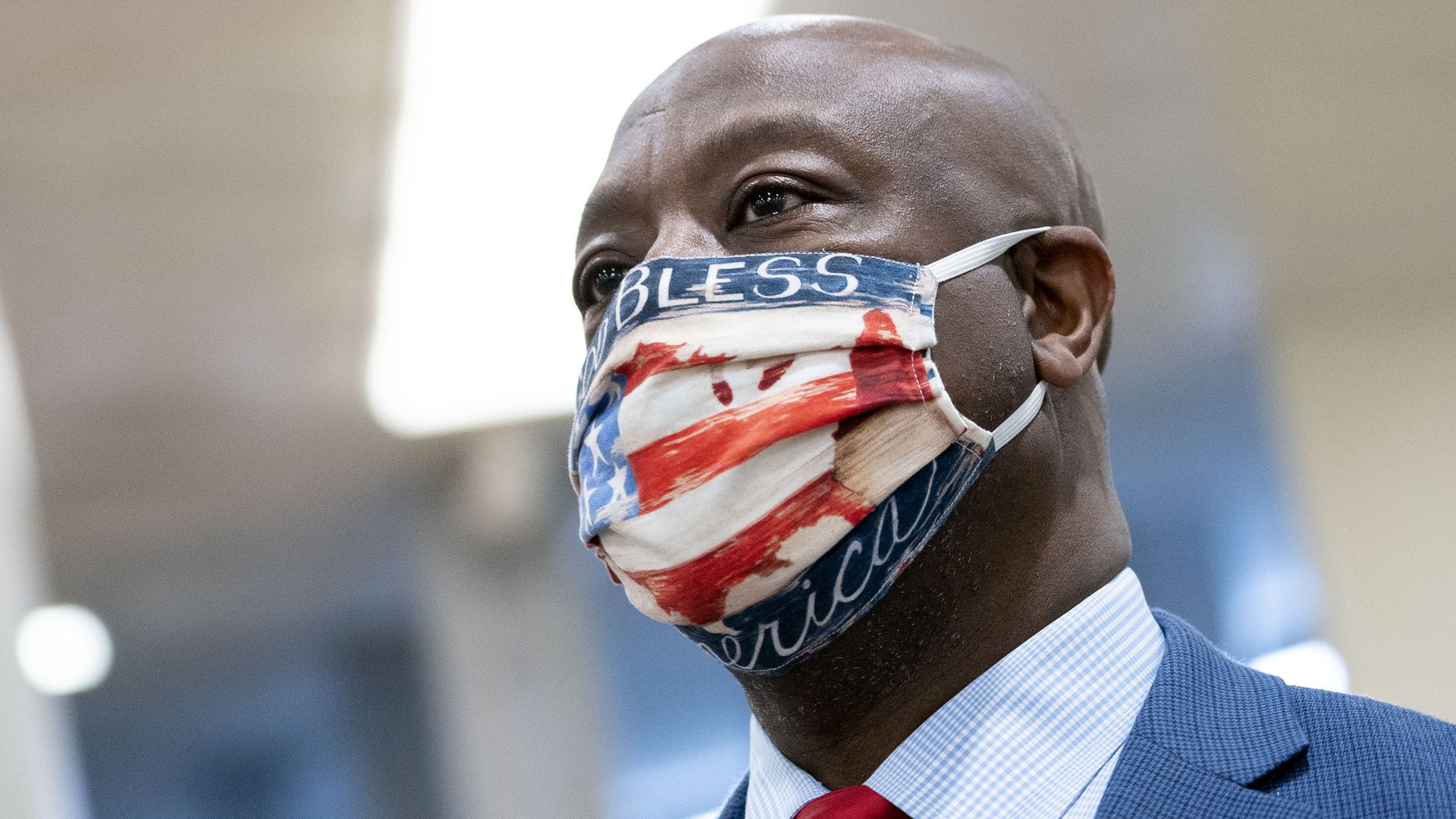 Sen. Tim Scott (R-S.C.) told reporters Wednesday he plans to reintroduce his police reform bill or a similar proposal in the coming weeks and that he has discussed a potential compromise with Rep. Karen Bass (D-Calif.) and Sen. Cory Booker (D-N.J.).
Why it matters: Eyes have again turned to Washington to take steps to address police reform in the wake of Derek Chauvin's guilty verdict Tuesday, after efforts stalled in Congress last year.
After Floyd's death last summer, Democrats led by Bass and Republicans led by Scott introduced two different bills to reform policing.
There was significant momentum for action, but neither bill gained enough support to become law, and the debate largely devolved into partisan bickering.
What they're saying: "There is a way to put more of the onus or the burden on the department or on the employer than on the employee," Scott, the lone Black GOP senator, told reporters on Capitol Hill. "I think that is a logical step forward, and ... it's something that the Democrats are quite receptive to."
Enabling victims and victims' families to go after the departments "is a way that we can make progress towards a bill that actually has the kind of impact that I think is helpful," Scott said.
Scott added that there are "really only four or five outstanding issues from my perspective": The 1033 program, which provides local and state police with military equipment, ending qualified immunity, and a federal ban on chokehold and "no-knock" warrants.
"Those ... are the ones that I've been talking about and focused on with Karen [Bass]. And I think we've made tremendous progress," he said, noting that Booker was also "engaged in the conversation" at their last meeting.
What to watch: Scott said the group is "on the verge of wrapping this up in the next week or two."
Go deeper