China's Xi accepts invitation to Biden's climate summit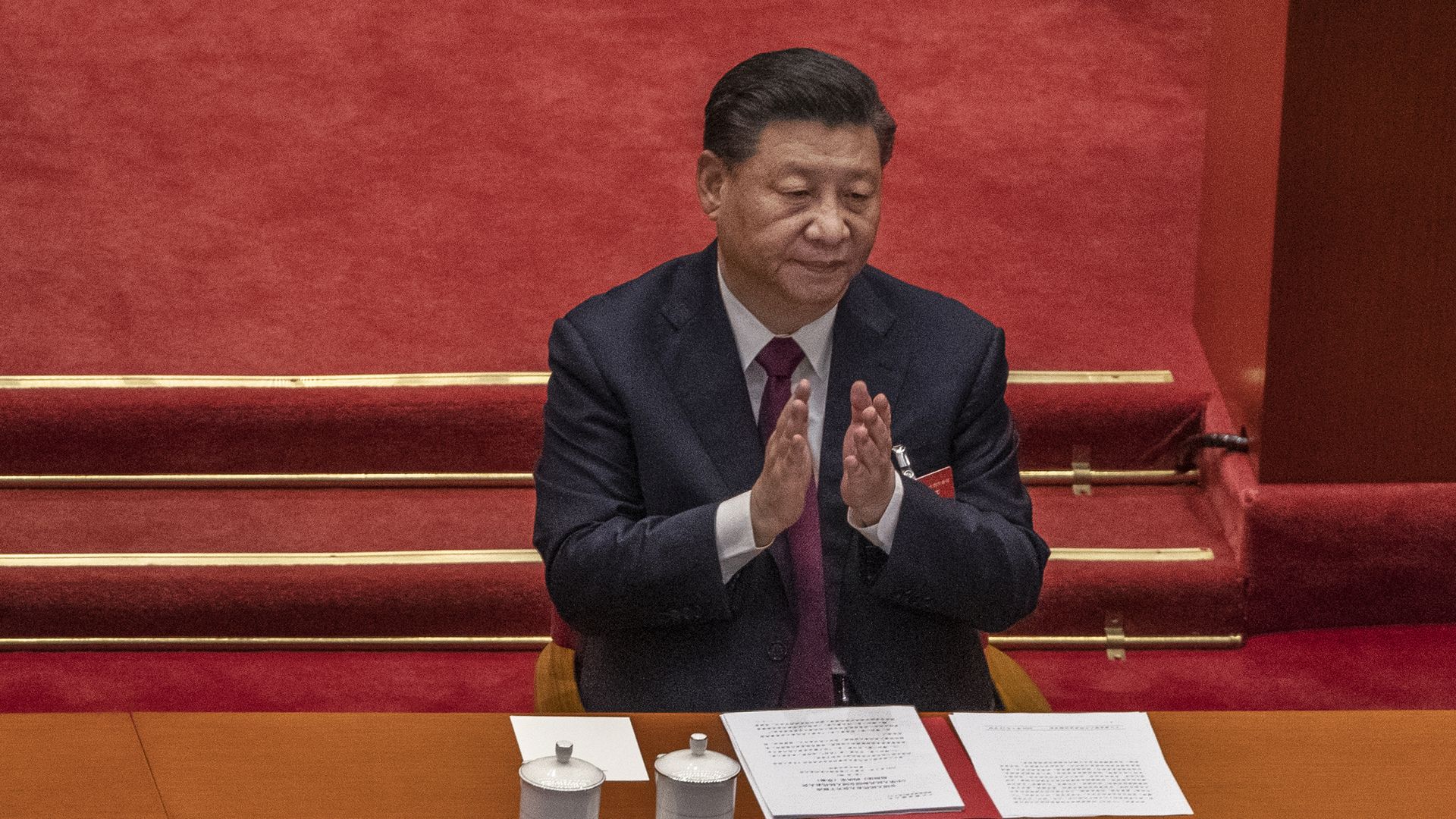 Chinese President Xi Jinping will attend President Biden's virtual climate summit this week, according to China's foreign ministry.
Why it matters: It'll mark the first time the two leaders have met face to face — albeit virtually — since Biden took office. China and the U.S. are the world's two largest carbon emitters.
The big picture: During a visit to Shanghai by special climate envoy John Kerry last weekend, the U.S. and China agreed to work together to tackle global climate change, including by "raising ambition" for emissions cuts during the 2020s.
The cooperation reflects the reality that climate action cannot be effective without the participation of the two world's largest economies.
The virtual summit will take place under the backdrop of an increasingly fraught U.S.-China relationship, with tensions running high over Hong Kong, threats to Taiwan, the origins of the coronavirus and the human rights situation in Xinjiang — where the U.S. has accused China of carrying out a genocide.
Go deeper: What to expect from this week's White House climate summit
Go deeper