ATTN: lands deal with TikTok to produce social good videos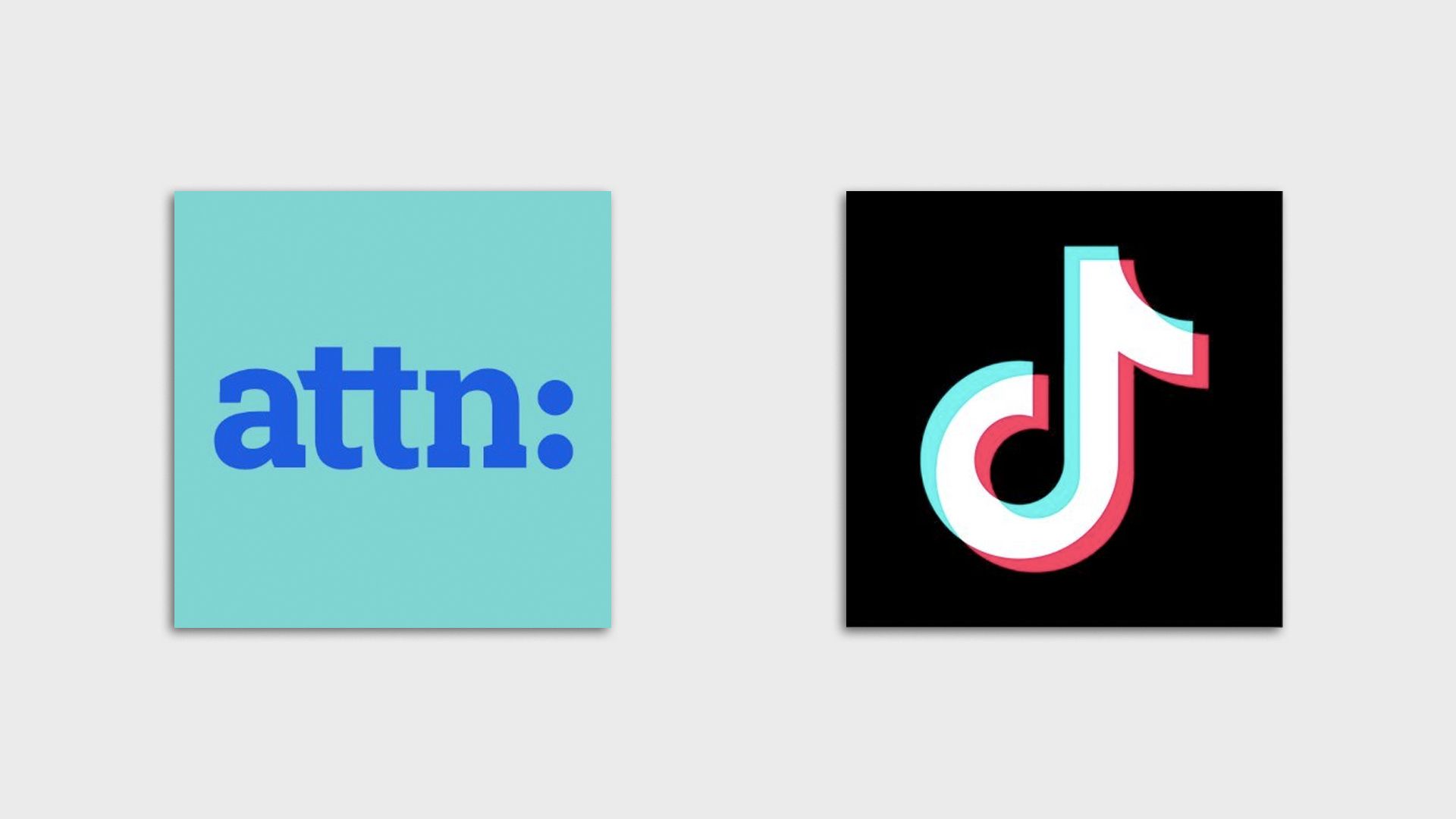 ATTN:, the digital media company that focuses on social change content, has landed a 7-figure deal with TikTok to produce videos for a new initiative called "TikTok for Good," ATTN: co-founder Matthew Segal tells Axios.
Why it matters: ATTN:'s sweet spot — tackling social issues through entertaining videos — has caught the attention of tech platforms looking to engage younger audiences that are more civically active than previous generations.
Paid deals for quality content tackling these topics also helps platforms combat misinformation.
Details: The deal gives ATTN: access to the official @TikTokforGood account — TikTok's global social impact content hub — to create social change videos.
The exclusive partnership allows ATTN: to create content in any format, including memes, videos and livestreams. The content will touch on topics like environmentalism and animal welfare.
As part of the partnership, ATTN: will do monthly live takeovers during big moments like Earth Day, Veterans Day and Election Day with prominent social activist voices for millennials and Gen Z, like Jaden Smith.
ATTN: will also work with nonprofits to help them raise money through the content partnership.
The big picture: Most platforms have been willing to pay up for this type of content, Segal says. ATTN: has inked paid deals, many in the seven figures, for content production deals with platforms like Instagram, Facebook and others.
For ATTN:, the advocacy market has been a business sweet spot. The company average booking per advertiser has doubled from 2020 to 2021, from roughly $300k to over $600k, as advertisers prioritize purpose-driven marketing.
From a revenue perspective, 2020 was ATTN:'s best year. The company landed big partnerships with networks like ABC and NBC to produce major specials.
Most recently, ATTN: created a special program that aired on NBC last weekend called "Roll Up Your Sleeves." The show, made in partnership with Civic Nation's "Made to Save initiative," featured President Biden and former President Barack Obama raising vaccine awareness.
Our thought bubble: The deal shows a willingness by TikTok to embrace social activism as a part of its platform. At first, TikTok tried to stay away from politics, banning all political ads and discouraging political content.
But over the past few months, TikTok's perspective seems to have changed as it's recognized the power that cultural moments can have on engaging its community.
The bottom line: "ATTN: has become the go-to partner for social good and purpose-driven storytelling, and our exciting new, year-long alliance with TikTok is a testament to this," Segal tells Axios.
Go deeper