Merrick Garland: Domestic terror is "still with us"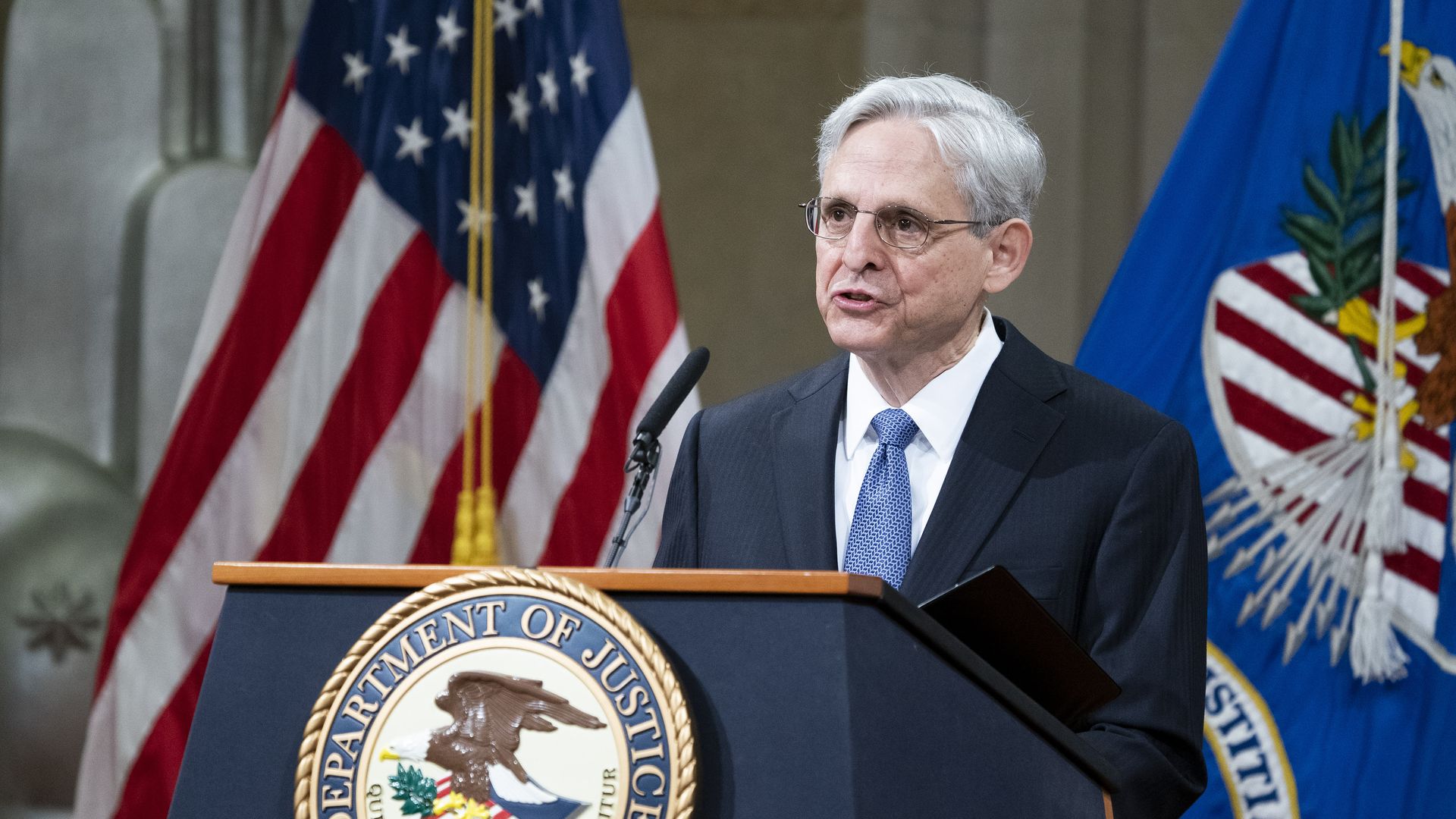 In his first major speech, Attorney General Merrick Garland warned the nation Monday to remain vigilant against the rising threat of domestic extremism.
Why it matters: Domestic terrorism poses an "elevated threat" to the nation this year, according to U.S. intelligence. Garland has already pledged to crack down on violence linked to white supremacists and right-wing militia groups.
What he's saying: Addressing a memorial service in Oklahoma City for victims of the U.S.'s most deadly act of domestic terrorism, Garland said the FBI warned of "ongoing and heightened threat posed by domestic violent extremists" just last month, Politico reports.
"Although many years have passed, the terror perpetrated by people like Timothy McVeigh is still with us," Garland said, referring to the American extremist who carried out the 1995 Oklahoma City bombing that killed 168 people and injured over 680 others. At the time, Garland was a young prosecutor in the city.
"Those of us who were in Oklahoma City in April 1995 do not need any warning."
Garland told lawmakers in February that "we are facing a more dangerous period than we faced in Oklahoma City."
"The Department of Justice is pouring its resources into stopping domestic violent extremists before they can attack, prosecuting those who do and battling the spread of the kind of hate that leads to tragedies like the one we mark here today," he added.
Garland didn't mention the most recent case of high-profile domestic terrorism — the Jan. 6 Capitol insurrection.
Go deeper