Inflation will rise. Don't panic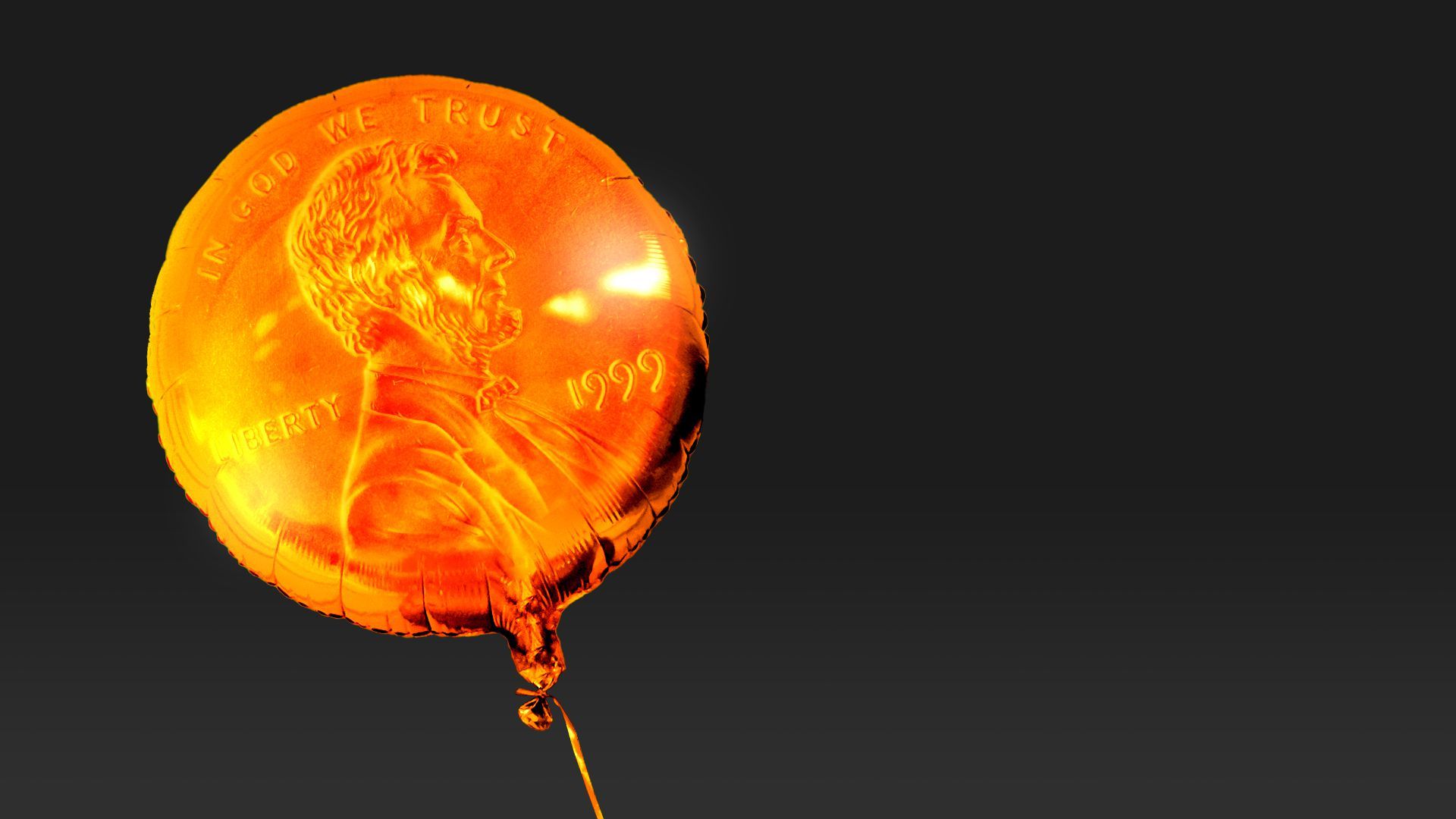 It's been 40 years since America last saw a damaging level of inflation. Yet despite that — or perhaps because of it — inflation fears are widespread, and could even become self-fulfilling.
Why it matters: The government's strategy for bringing back employment and widespread prosperity involves a necessary — yet temporary — increase in inflation. When an entire generation has never experienced such a thing, that can be disconcerting. And for the time being, Americans are not buying what the government is selling.
By the numbers: Inflation hasn't arrived yet. Nevertheless, 77% of Americans are worried about inflation being too high, with the degree of concern highest among younger adults who have no firsthand knowledge of how it feels.
What they're saying: The Federal Reserve — whose job is to worry about inflation — isn't worried. "We do expect that inflation will move up over the course of this year," said Fed Chair Jay Powell in congressional testimony last month. "Our best view is that the effect on inflation will be neither particularly large nor persistent."
The White House agrees. "In the next several months we expect measured inflation to increase somewhat," economists Jared Bernstein and Ernie Tedeschi wrote this week. That inflation, they said, "will likely be transitory," and "should fade over time as the economy recovers from the pandemic."
Not everyone is on the same page. Former Treasury secretary Larry Summers, most prominently, is concerned that inflation will pick up and that no one will expect it to come back down again.
When inflation expectations rise significantly, that can itself cause inflation, as vendors raise prices to try to get in front of it.
The bottom line: Maybe only Gen X is qualified to adjudicate the question of whether higher inflation is likely to stick around.
"I was born in 1970," said Harvard's Jason Furman on Twitter. "Anyone born earlier was overly scarred by inflation. And anyone born later doesn't have enough experience with it to really understand."
"Only those of us born in 1970 should be allowed to discuss the topic."
Go deeper