NCAA to grant immediate eligibility for transfers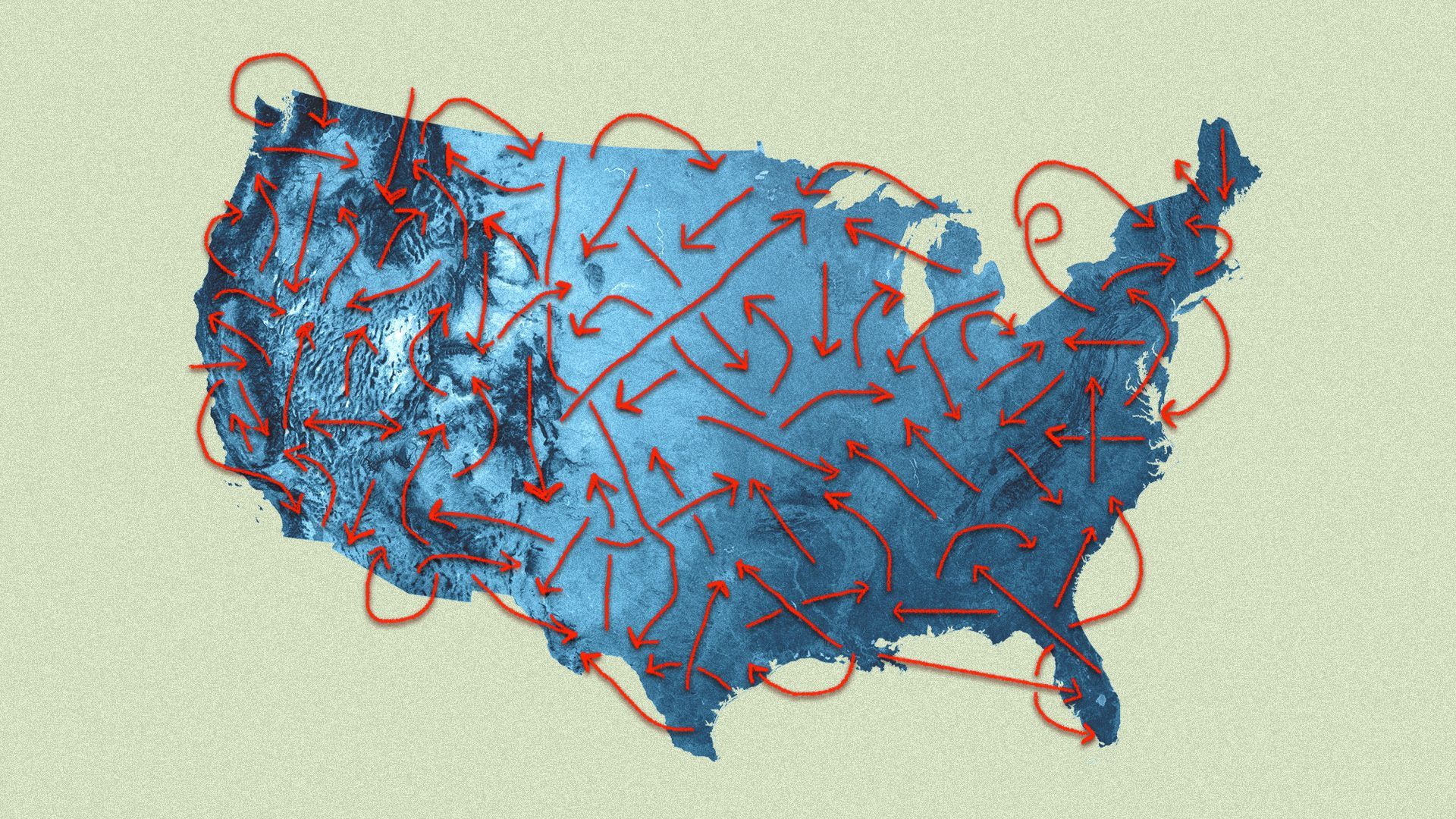 The NCAA Division I Council voted Wednesday to grant all athletes the ability to transfer once and be immediately eligible, AP reports.
Why it matters: This will fundamentally alter the landscape of major college football and basketball, two sports where the transfer rate is already skyrocketing.
It will also transform recruiting, as teams build out college scouting departments in addition to their high school recruiting operations.
Some even suggest a "sign-and-place" system could develop where teams without roster spots "place" recruits at smaller schools to later add them as transfers.
Of note: Most NCAA sports already allow transfers to play immediately. Now, the five remaining sports — football, men's and women's basketball, baseball and men's hockey — will join them.
By the numbers: Nearly 4,000 football and basketball players (men and women) are currently in the transfer portal. This new rule will open the floodgates even further.
Football: Of 12,000 FBS football players, 14.7% transferred in 2019, per the NCAA.
Basketball: The four-year transfer rate in men's hoops has risen from 10% in 2010 to 16% last year. In women's hoops, the rate was 12% last year.
The big picture: Transfers have been part of the fabric of college sports for years. Look no further than Baylor, which got 54% of its points from transfers en route to winning this year's national championship.
Yes, but: As transferring becomes frictionless and even more common, college sports could start to look like professional sports, where rosters are assembled year-to-year and the offseason is full of player movement.
"It's not [about] developing players anymore," Todd Berry, executive director of the American Football Coaches Association, told SI. "It's about assimilating a team for next year that can win."
What's next: The new rule is expected to be approved by the NCAA Board of Directors this month and could take effect immediately.
Go deeper: Rule change prompts game of musical chairs (NYT)
Go deeper