The future of fitness is at a fork in the road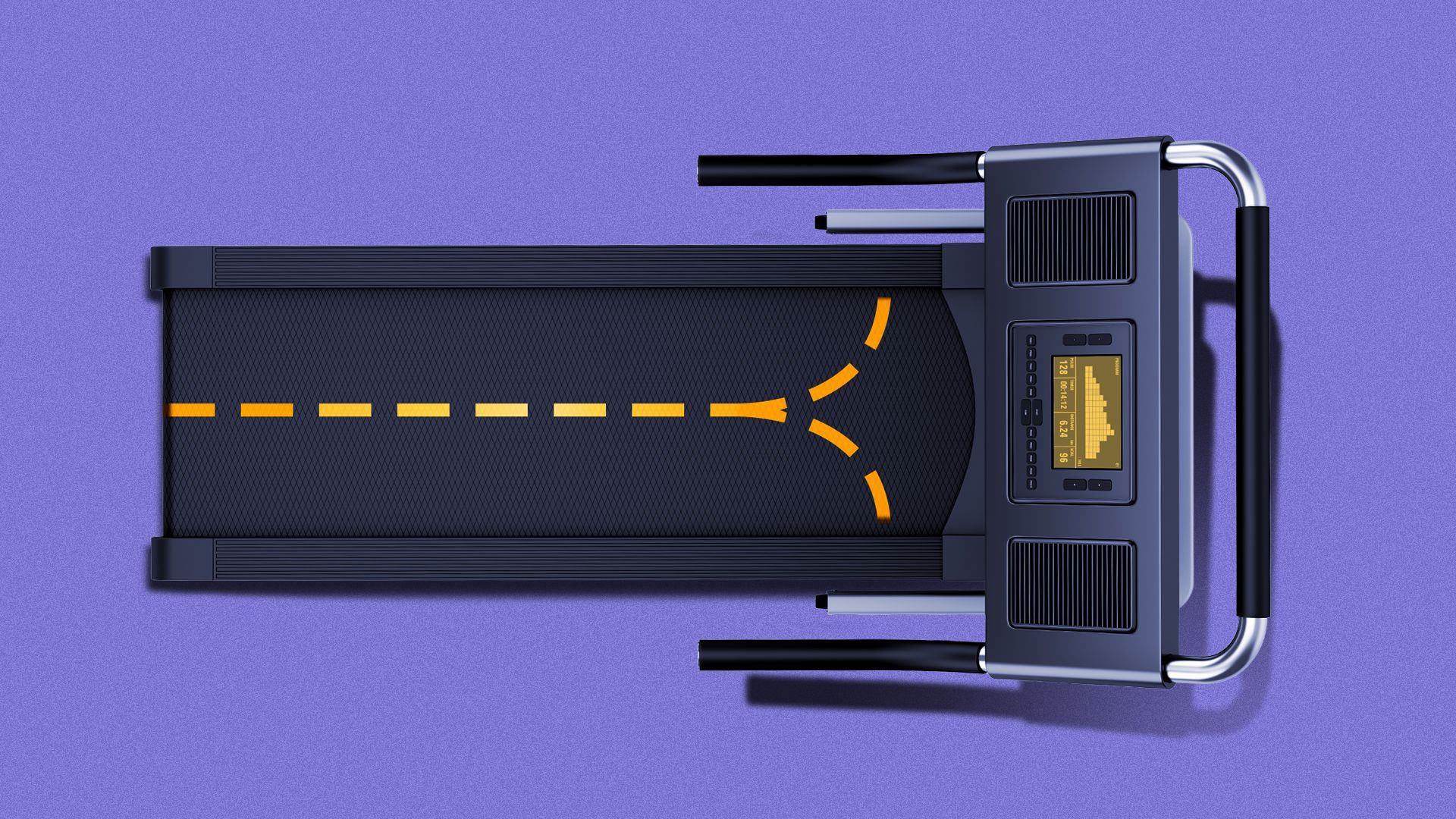 Depending on which survey you read, the future of fitness may be sweating at home forever, an eventual return to gyms, or, most likely, a hybrid of in- and out-of-home exercise. 
Why it matters: The fortunes of companies like Peloton and Planet Fitness hang in the balance of which way habits will go as more people prepare for a return to the new normal.
Driving the news: Connected home gym startup Tempo raised $220 million in new venture capital this week – a sign that investors don't buy into the "at-home fitness has peaked" theory, Axios' Dan Primack reported.
To cover all their bases: Fitness companies and gyms are bundling their products and services to draw customers into newly created ecosystems (think of it like Apple iOS) and to keep them there.
The bottom line: Fitness businesses have to be ready regardless of which way the kettlebell swings.
Go deeper