Apple launches $200M "Restore Fund" to target carbon removal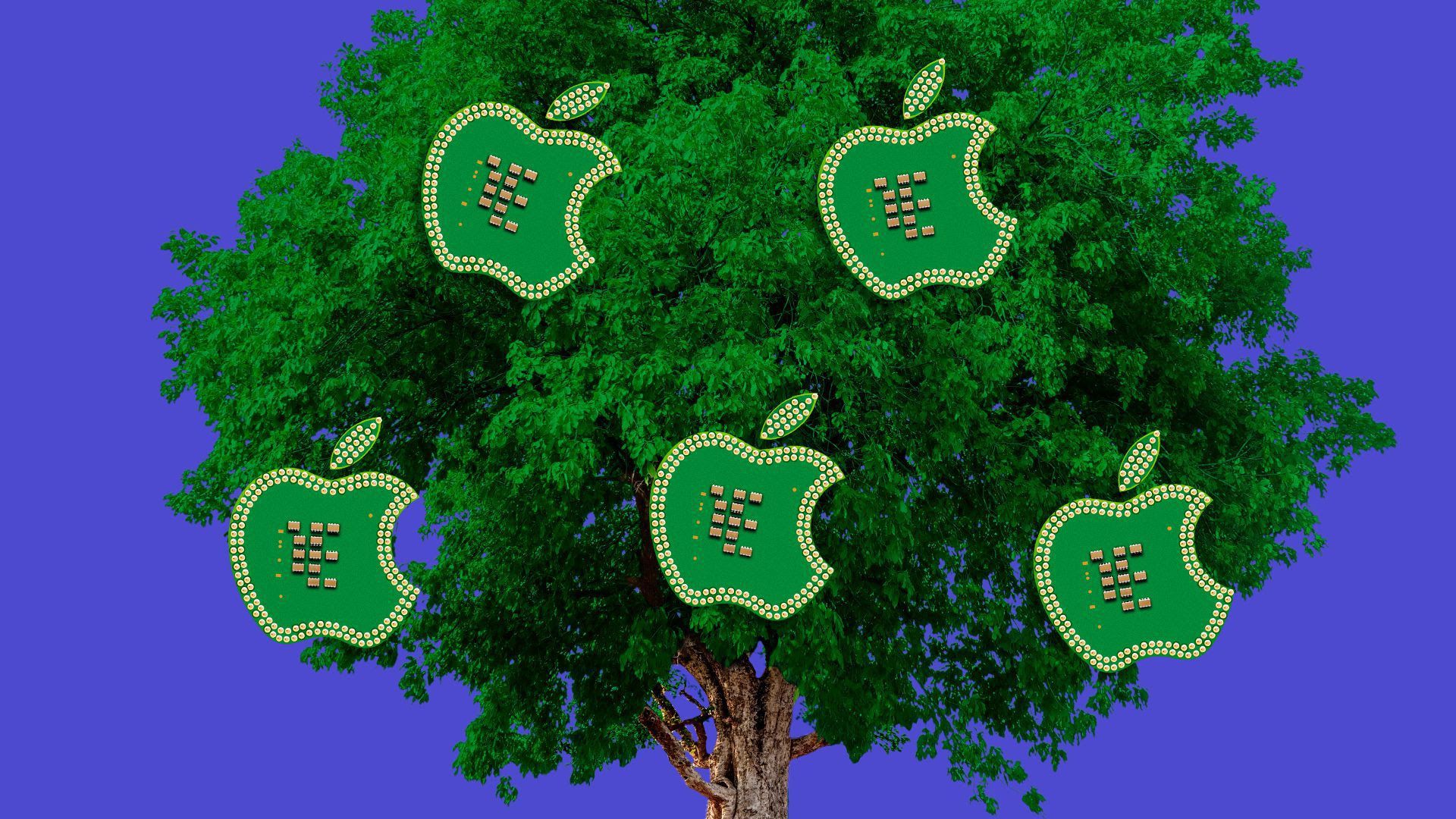 Apple on Thursday announced it's launching a $200 million "Restore Fund" that will "make investments in forestry projects to remove carbon from the atmosphere while generating a financial return for investors."
Why it matters: The move is the latest step by the world's largest tech companies to invest in climate initiatives, including a number of efforts to finance technologies and methods to not only cut emissions, but remove atmospheric CO2.
Microsoft and Amazon have also been active in the carbon removal space.
Driving the news: The environmental group Conservation International is a co-investor in the new fund and Goldman Sachs will manage it, Apple said.
It aims to remove at least 1 million metric tones of CO2 annually, Apple said, calling it equivalent to fuel use of over 200,000 passenger cars.
The three participants plan to identify specific projects later this year, the announcement states.
Apple said it will complement its ongoing work to wring emissions out of its supply chain and products.
The intrigue: Accurately and precisely accounting for how forests, wetlands and other nature-based projects help remove emissions is a tricky thing.
Apple said that to ensure the CO2 storage is correctly quantified and permanent, the new fund will "use robust international standards developed by recognized organizations," including UN climate bodies.
Of note: Speaking of Big Tech and climate, CNET reports: "Facebook said Thursday that since 2020, all its operations have been fully supported by renewable energy, hitting a goal the social media giant set in 2018 to combat climate change."
The site Grist, meanwhile, reports on a new campaign by the group ClimateVoice to push tech behemoths to "devote one-fifth of their lobbying dollars to climate policy in 2021."
Go deeper