Grab to announce largest SPAC merger of all-time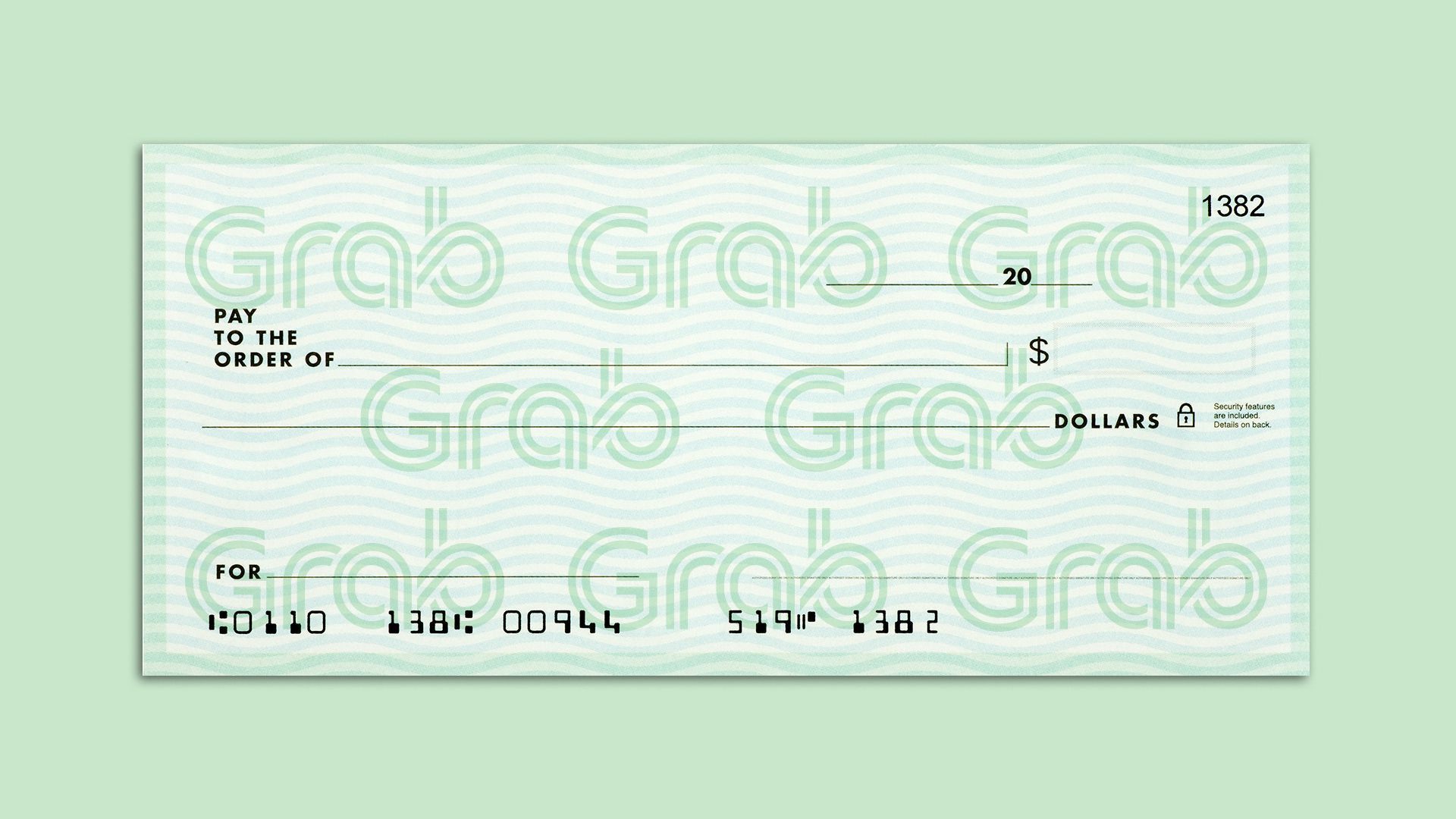 Grab is expected to soon announce plans to go public via a SPAC, most likely one sponsored by Altimeter Capital Management.
Why it matters: This would be the largest SPAC merger of all-time, more than twice the size of current record-holder United Wholesale Mortgages.
Plus, Grab would become the most highly-valued new issue for a Southeast Asia company trading in the U.S.
What is Grab? The company launched in 2011 as a ride-hail platform, basically the Singapore version of Uber. But it's since transformed into a "super-app" or comprehensive digital wallet, providing everything from food delivery to third-party ecommerce logistics to financial services.
The super-app concept hasn't really caught on in the U.S., as evidenced by Uber offering separate ride-hail and food delivery apps.
Its popularity in Southeast Asia is driven, in part, by slower mobile broadband speeds, which discourage people from downloading multiple apps (let alone running them simultaneously). And, for Grab, that helps keep people within its ecosystem — allowing it to offer ancillary products like auto insurance.
Why a SPAC? This is the $35 billion question, because Grab could easily go public via a traditional IPO.
The best answer I've heard is expert salesmanship by Altimeter, largely centered around the ability for Grab to pick its own cornerstone public investors (as opposed to being pressured by investment banks). Also doesn't hurt that lots of other brand-name SPACs have come knocking with a similar message (including one sponsored by Bill Ackman).
Tea leaves: This announcement is coming soon. One tell was yesterday's announcement that Grab is forming a $275 million fund, modeled after the Airbnb "endowment."
It will: "Provide programs with long-term social and environmental impact, including education, insurance for Grab partners, and financial support for underserved communities and environmental issues."
What's next: Grab recently raised separate VC funding for its financial services arm, which at some point could try spinning out into its own, publicly-traded entity. Kind of like what Alibaba wanted to do with Ant Financial.
The bottom line: This is just a matter of when, not if.
Go deeper