U.S. prods Israel to provide more water to Jordan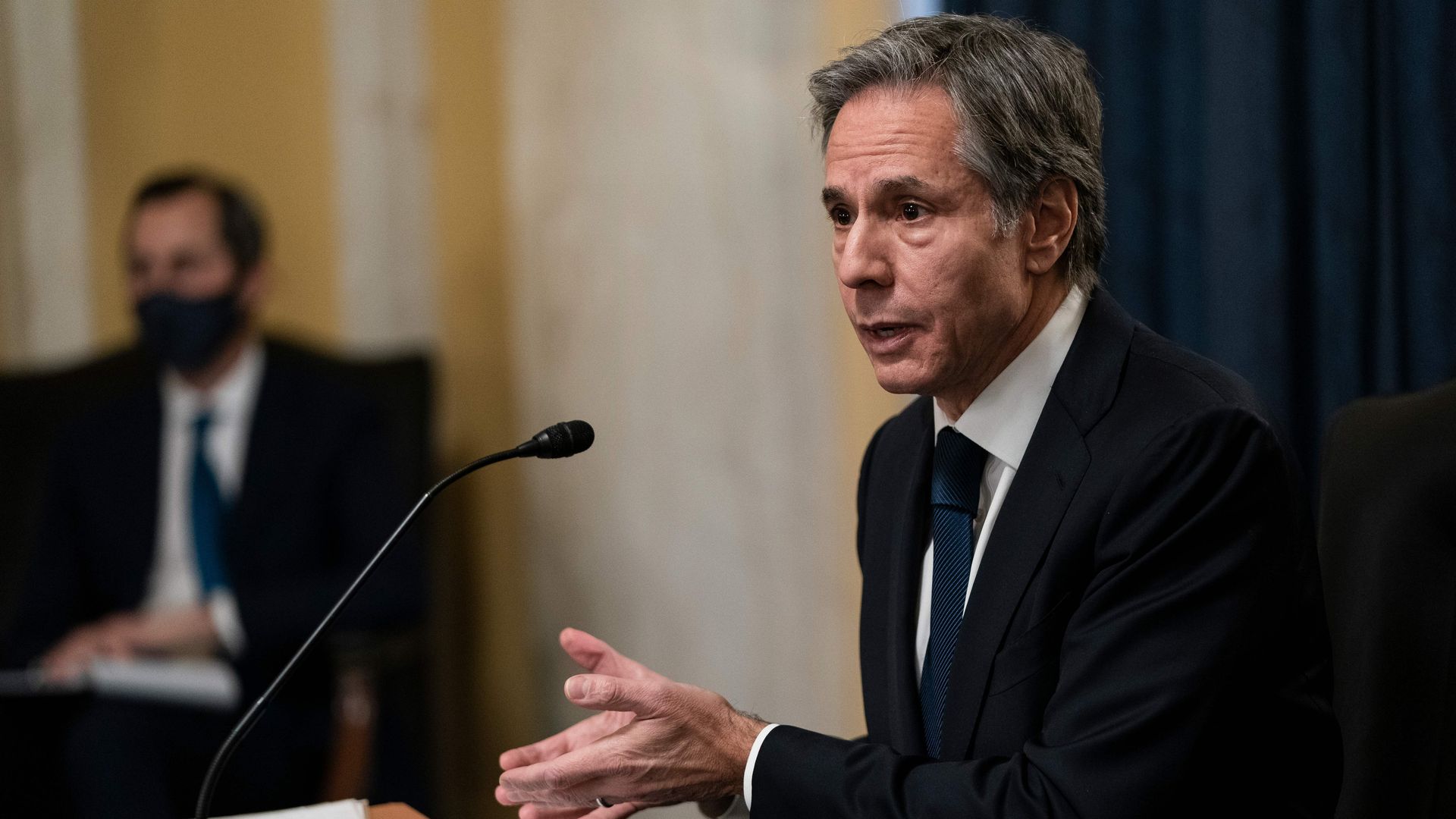 The Biden administration has encouraged Israel to agree to a Jordanian request for additional water, Israeli officials tell me.
Why it matters: Israeli-Jordanian relations have recently sunk into a new crisis after a period of slow improvement, and the water supply is another point of tension.
The backstory: Israel has committed under past agreements to supply Jordan with water. Every year, Jordan asks for an additional amount, and Israel typically agrees right away.
Driving the news: But when a joint water committee met last month and the Jordanians asked for additional water, Prime Minister Benjamin Netanyahu did not immediately consent.
Haaretz reports that this was retaliation for Jordan scuttling his plans to travel to Abu Dhabi last month.
Flashback: Last month, a visit by the Jordanian crown prince to the Al-Aqsa Mosque in Jerusalem was canceled at the last minute due to Israeli security restrictions.
The Jordanians retaliated by not allowing Netanyahu to fly to Abu Dhabi from Amman, which led to the cancellation of the trip.
Netanyahu intended to escalate further by shutting down Israeli airspace to Jordanian planes but backed down at the last minute.
Around 10 days ago, Jordan's foreign minister raised the water issue with the U.S. deputy assistant secretary of state for Israel-Palestine, Hady Amr, according to a U.S. official.
Last Friday, Secretary of State Tony Blinken raised it in his phone call with Israeli Foreign Minister Gabi Ashkenazi.
Blinken complimented Ashkenazi for his efforts to improve relations with Jordan, stressing Jordan's importance to regional stability, but asked why Israel had not approved the Jordanian request for more water, Israeli officials say.
The state of play: As of Tuesday night, Netanyahu still hadn't signed off. Israeli officials say political turmoil in Israel is delaying many national security decisions, including this one.
Go deeper