The "fashion mask" is here: Will.i.am launches high-tech face covering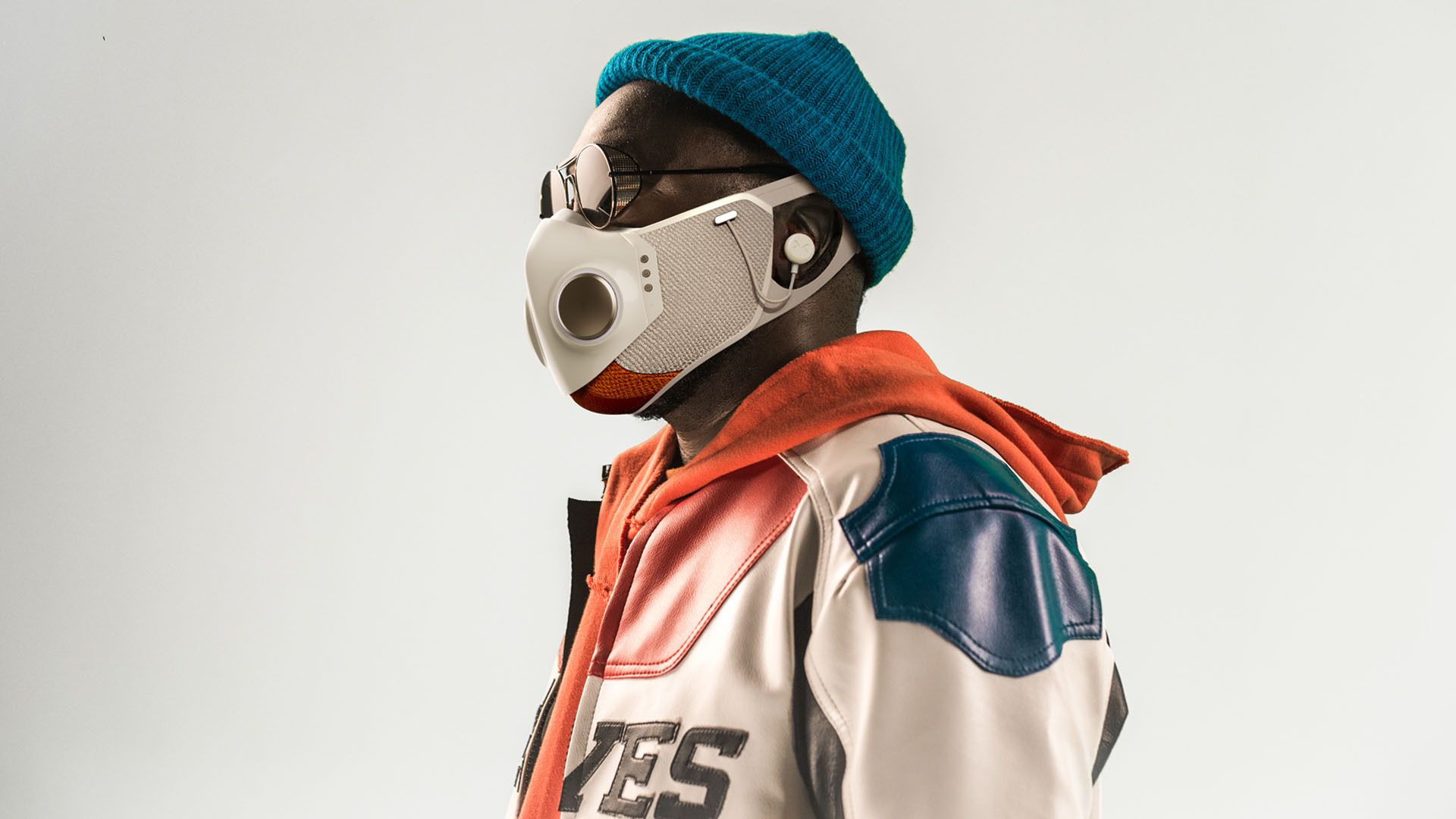 Will.i.am, founder of the Black Eyed Peas, is launching a $299 mask — complete with noise cancellation headphones — with help from N95 manufacturer Honeywell.
Why it matters: The rapper and entrepreneur is betting people will splurge on a souped-up face covering as a fashion statement and for its wearable tech element, even as the pandemic eases and the pace of vaccinations pick up.
The intrigue: Will.i.am tells Axios he's been thinking about this type of hyped-up mask since the onset of the pandemic. Salesforce CEO Marc Benioff helped broker the Honeywell connection after seeing earlier prototypes of the mask. (He's known Benioff for 15 years.)
Details: The "Xupermask" (pronounced super mask) comes with Honeywell's HEPA ventilation filters — designed for consumer, not medical, use. It has bluetooth connectivity and comes with an earbud docking system.
It launches Thursday — and will be sold directly to customers online.
Will.i.am says he hasn't had yet had conversations with any retailers to sell the mask, though it's a possibility "as we gear up towards the holidays."
The backdrop: Some states have dropped mask mandates, though big businesses still require them for the most part.
The CDC recently said the inoculated can socialize indoors maskless with low-risk or other vaccinated people. But it still recommends they mask up in public.
What they're saying: "I wish it wasn't the case but masks will be here for a while," Will.i.am tells Axios.
The question is how many will shell out big bucks for a high-tech face covering — or opt for a cloth or paper mask with just as sufficient protection.
Go deeper