1 in 4 plan to bolt job post-pandemic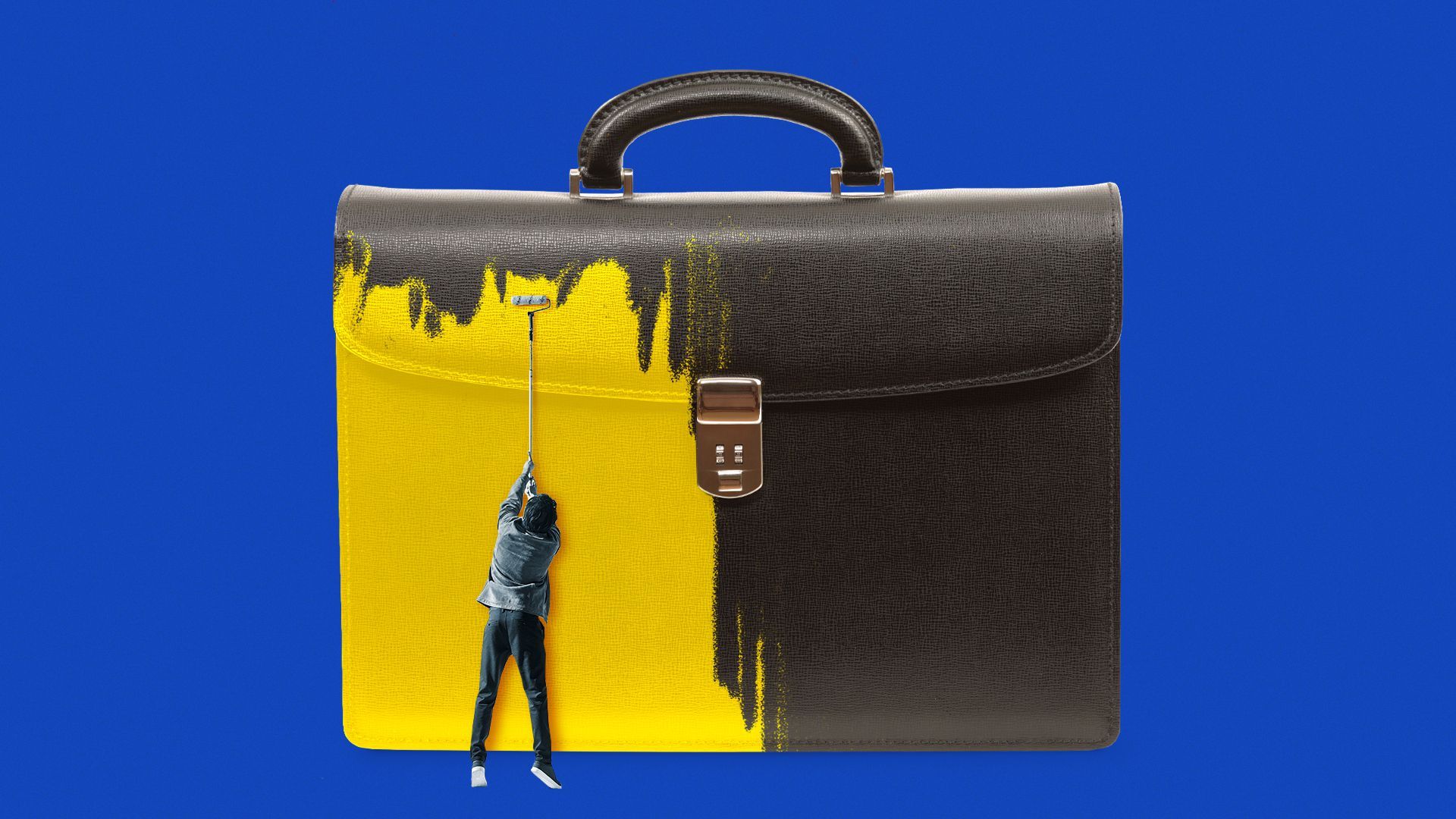 1 in 4 workers (26%) plans to look for a job at a different company once the pandemic has subsided, according to Prudential's latest Pulse of the American Worker Survey, conducted by Morning Consult in March.
Why it matters: High-skilled workers with plenty of opportunities are the hardest to replace. This massive reshuffling also will create major headaches for employers, and will likely expand the gaps between men and women in the workplace.
By the numbers: The number of workers planning to bolt their jobs is even higher (34%) for Millennials, the largest generation in the workforce today.
Of those planning to leave their current job, 80% are concerned about career growth, and nearly 75% say the pandemic made them rethink their skill sets.
"If there's one thing that keeps me up at night, it's the talent flight risk," said Prudential Vice Chair Rob Falzon.
Now that the pandemic's economic threat is easing up, business leaders "need to get back to looking more intently at our talent and ensuring we are giving them opportunities even in a remote environment, or we're going to lose them," Falzon said.
High-performing workers are the most concerned about career advancement in their current jobs, and they no longer feel geographically tied to local employers in a remote world.
The big picture: Most workers say they want to work remotely at least part of the time even after offices re-open, multiple surveys suggest. Despite the benefits, "hybrid" environments also create new workplace tensions.
Nearly half of remote workers say they'd be nervous about job security if they stayed remote while colleagues returned to the office, per Prudential's survey.
Between the lines: Worker burnout will also contribute to the "talent flight," as workers put in more hours remotely, take less time off, juggle child care duties and deal with general pandemic stress.
Some workers may believe they need to change jobs to get a better grip on work-life balance or find a place where they feel more connected, per Falzon.
Nearly half of employees surveyed by Prudential said they feel disconnected to their companies after a year of working remotely, partly because they are missing the benefits of interacting with people outside their teams and getting "face time" with higher-ups in the office. This "culture decay" can lead people to be more likely to hop to a new employer.
Reality check: The new work dynamics may have profound consequences for women, who at least initially are less likely to return full time to the work site.
This may worsen the gender pay gap if managers perceive on-site workers to be higher performers, Axios' Erica Pandey has reported.
And while white-collar workers may be eager to move around, people who lost their service, retail and hospitality industry jobs are less likely to have new opportunities for quite some time. Many will need to learn new skills for other types of jobs.
People are becoming more optimistic about their financial and professional prospects as the pandemic progresses, according to new figures from Oliver Wyman's ongoing global consumer survey.
That may suggest people will be willing to look for new options later this year.
Yes, but: There's a gender gap. Men are 1.5 times more optimistic than women about their financial wellbeing and 1.2 times more optimistic than women about their professional career, per the survey.
What to watch: A key part of rebuilding after COVID-19 will be ensuring companies do not create second-class citizens in a hybrid workplace, and that workers — particularly women — have equitable opportunities, said Ana Kreacic, partner and chief operating officer of the Oliver Wyman Forum.
Go deeper: What's next at work after the coronavirus pandemic
Go deeper