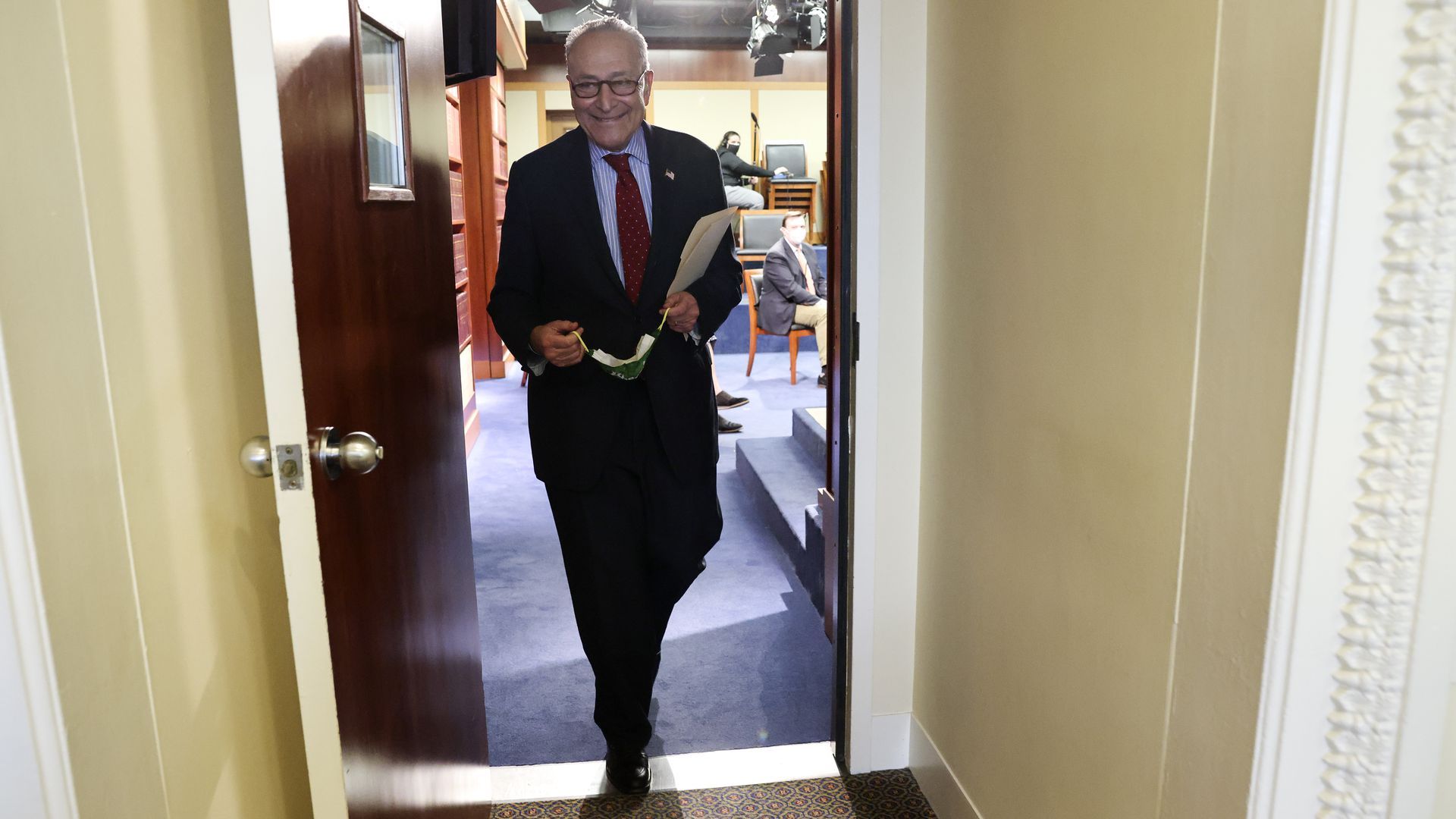 Senate Majority Leader Chuck Schumer (D-N.Y.) believes he has found a route to moving additional bills by simple majority, beyond the one additional use of reconciliation that most on Capitol Hill had thought was his limit.
Why it matters: If the Senate parliamentarian upholds Schumer's interpretation, Democrats can pass more pieces of the party's agenda without having to bust the filibuster rule, which requires at least 60 votes — and therefore 10 Republicans in the 50-50 Senate.
Top policy aides to Schumer recently argued to the Senate parliamentarian that revising this year's budget resolution could "trigger an additional set of reconciliation instructions," which would allow for further 50-50 votes that are decided by Vice President Harris.
It's not clear how many additional reconciliation opportunities this theory would open up. But the conventional wisdom is that Democrats have just one more shot at reconciliation this year, and this route would give them at least one more.
"No final decision has been made on the legislative strategy," a Schumer aide said. "Schumer wants to maximize his options to allow Senate Democrats multiple pathways to advance President Biden's Build Back Better agenda if Senate Republicans try to obstruct or water down a bipartisan agreement."
The bottom line: Where Democrats were thought to have two reconciliation vehicles this year, they'd have at least three if the parliamentarian agrees with Schumer.
Go deeper