Arkansas gov. signs bill letting doctors refuse to treat based on morality, religion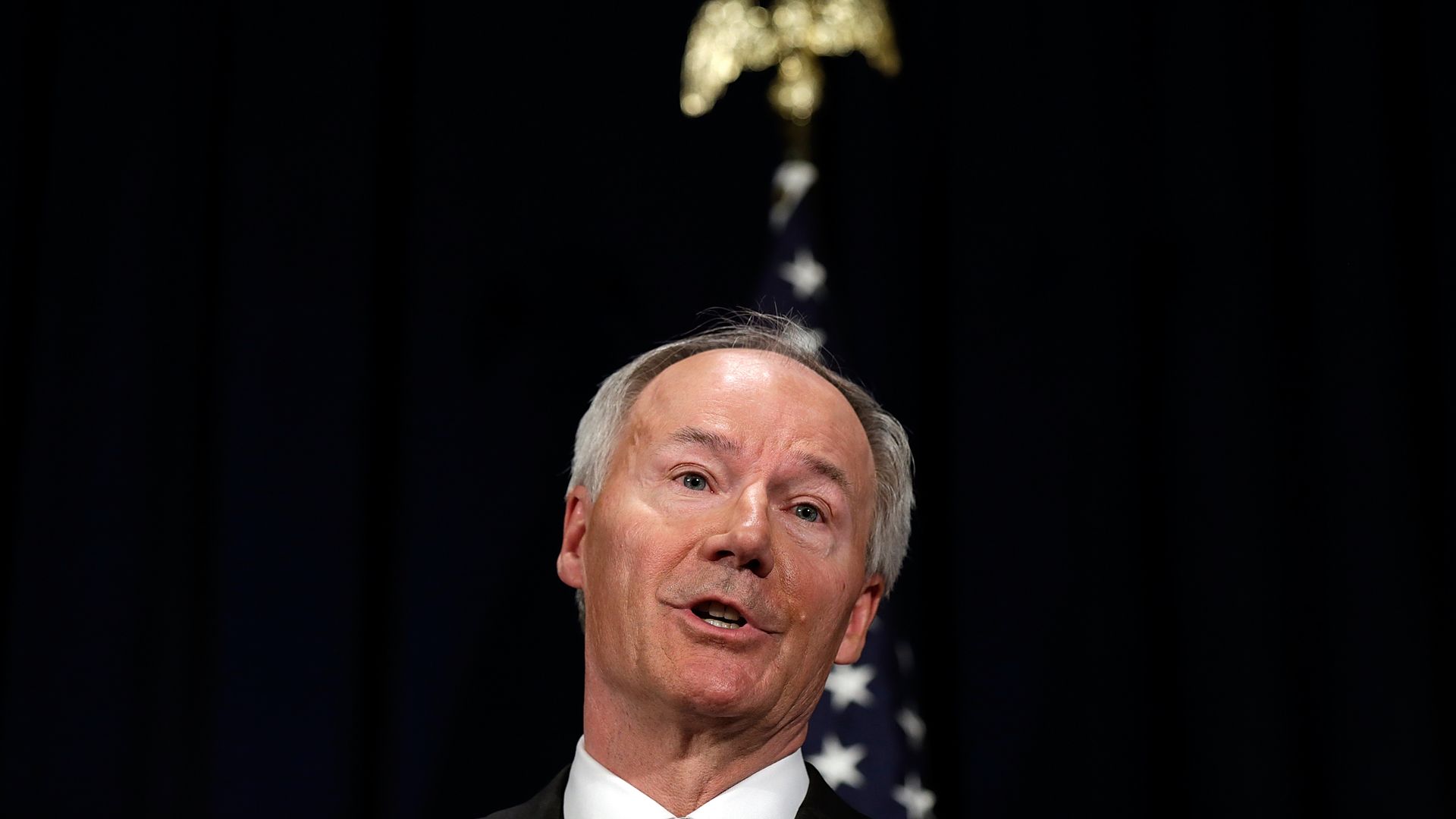 Arkansas Gov. Asa Hutchinson (R) signed legislation on Friday that will allow doctors to turn away some patients due to religious or moral objections.
Why it matters: It's a move opponents say will enable service providers to discriminate against patients, including LGBTQ people and others, AP writes.
Details: The provision, which won't take effect until this summer, gives providers "the right to not participate in non-emergency treatments that violate their conscience." It also claims to prohibit discrimination, per AP.
Refusal laws, often called "conscience" laws, are also deemed "dangerous" for women, per NARAL. Such measures "permit a broad range of individuals and institutions—including hospitals, health-care providers, pharmacists, employers, and insurers— to refuse to provide, pay, counsel, or even refer for medical treatment."
The new law is likely to face a challenge in court.
Worth noting: The Trump administration issued a similar rule in May 2019, allowing health care workers to refuse to provide operations like abortion, sterilization or assisted suicide, according to NPR.
A federal judge struck the rule down before it took effect, per CNBC.
What they're saying: "I support this right of conscience so long as emergency care is exempted and conscience objection cannot be used to deny general health service to any class of people," Hutchinson said in a statement.
Human Rights Campaign president Alphonso David said: "Governor Hutchinson is proving himself to be a cruel opponent of equality by signing this draconian medical refusal bill," per a Friday afternoon statement.
HRC cited a number of scenarios in which a medical worker's refusal to provide non-emergency treatment could cause serious harm, such as:
Pharmacies refusing to fill prescriptions for birth control and antiretrovirals to treat HIV infection.
A doctor refusing to maintain hormone treatments for a trans patient who needed inpatient care for an infection.
The big picture: LGBTQ people already face discrimination in health care and are often likely to skip routine care, per the Center for American Progress.
It comes as part of a series of measures aimed at transgender people, many of which flew through the state's Republican-led legislature this year.
Hutchinson on Thursday signed into law a measure to bar trans women and girls from playing on sports teams that align with their gender identity.
Go deeper