Pfizer and Moderna vaccines safe for pregnant women, study says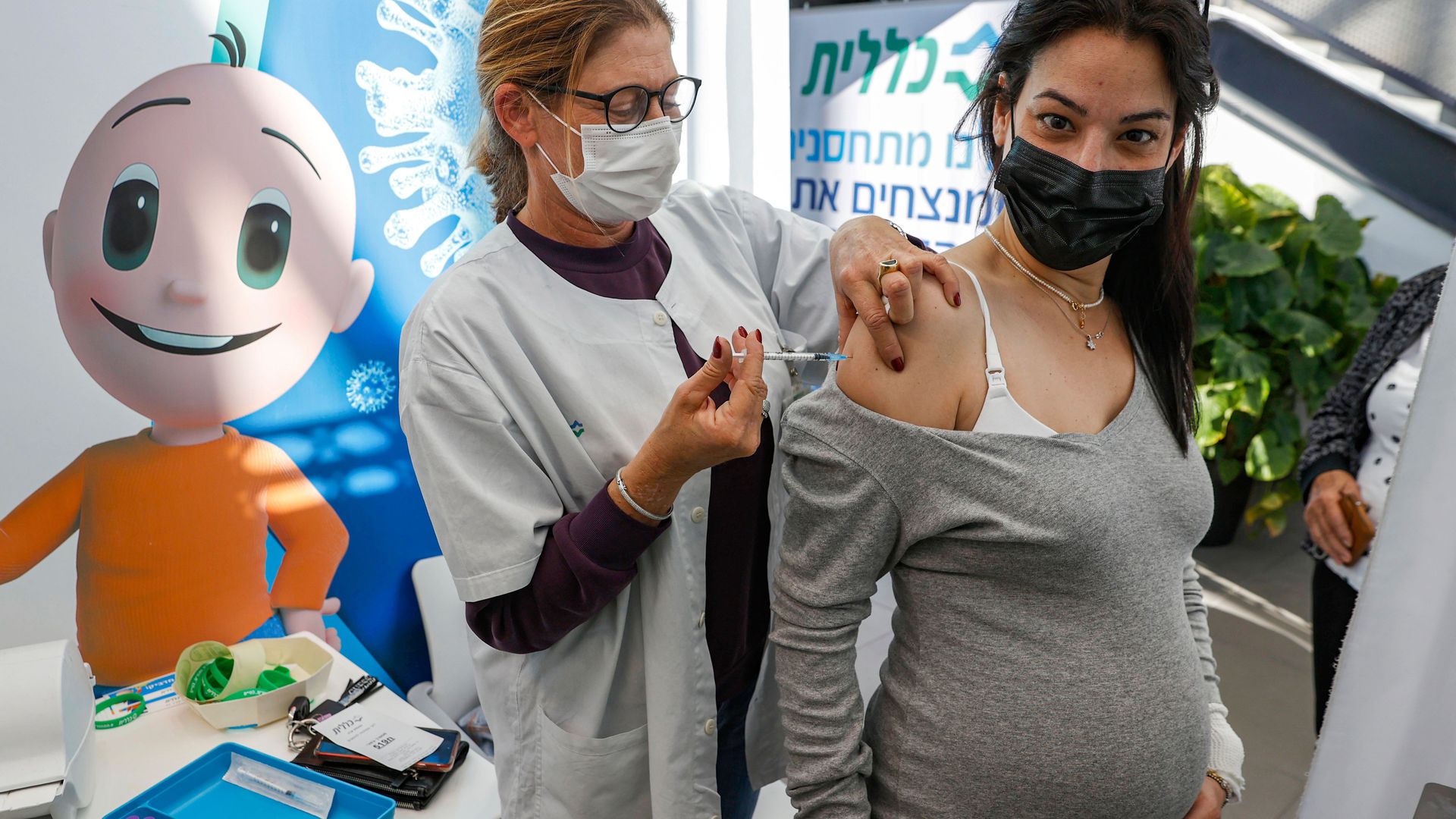 The Pfizer and Moderna vaccines are deemed safe and effective for pregnant women, according to a pre-print study out Thursday in the American Journal of Obstetrics & Gynecology.
Why it matters: The study, which has yet to be peer reviewed, is in line with statements from health officials and the World Health Organization that pregnant and lactating women may take the vaccine.
Prior to this study, tens of thousands of pregnant women in the U.S. have already been vaccinated without complications.
Details: The study is the largest of its kind due to this group's initial exclusion of the vaccines' clinical trials.
131 women received either of the vaccines: 84 were pregnant, 31 were lactating and 16 weren't pregnant.
Antibody levels following vaccination were the same in pregnant and lactating women compared to those who weren't pregnant, the study says.
Results also showed that antibodies were passed on to newborns, based on levels measured in breast milk and the placenta.
Go deeper